Imagine training without music. How would you describe it? Boring, prone to distraction, less efficient — if this is how you perceive it, you know how important music is to improve training performance. Although wireless headphones have made music so much more convenient and accessible, the experience for many sports and fitness enthusiasts remains limited. Meet ArcX, a smart ring that enables users to control their music playlists, accept incoming calls, and trigger an SOS call up to 25 meters away from their smartphones.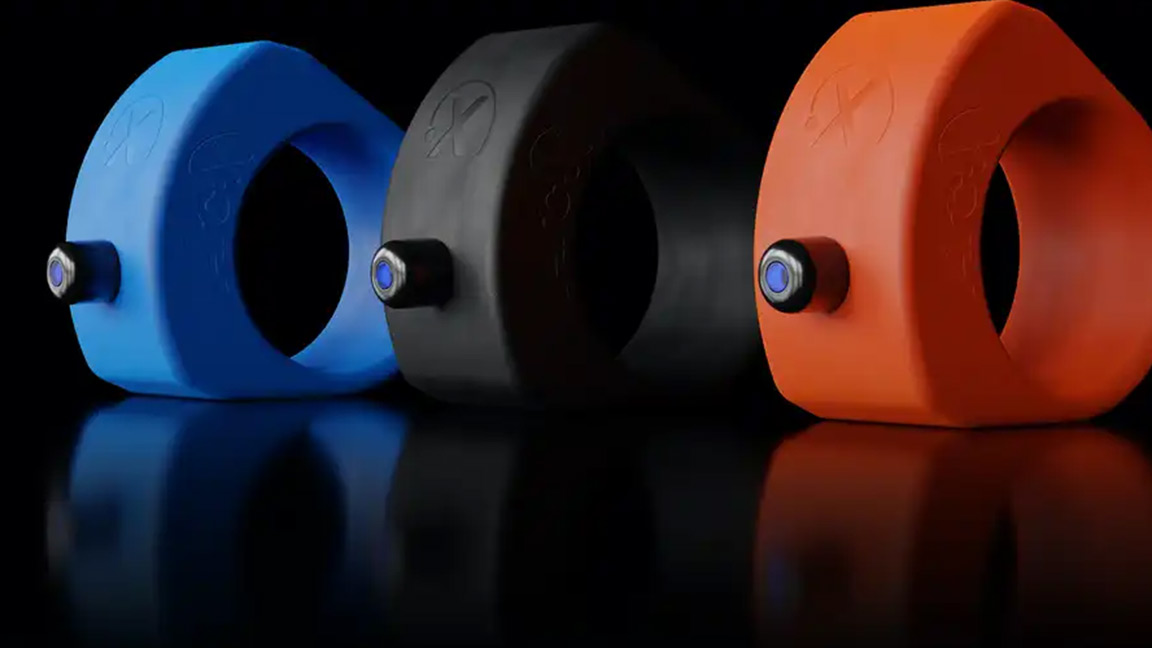 Designed by London-based company ArcX Technology, the smart ring is aimed at bringing full control over music playlists right on the user's finger, which is more convenient than touching headphones and looking at smartphone screens. This way, users can stay in the zone to maximize performance, meeting the needs of physically active people, whether they are running, cycling, kayaking, swimming, hiking, skiing, or dancing. The smart ring, however, does more than controlling music. It also has a panic button and allows users to accept incoming calls.
A variety of modes
ArcX has different modes for different sets of functionalities. The 'playlist mode' allows users to increase and decrease volume, pause and play the track, track backwards and skip the track. It does not track forward, however. The smart ring supports all music apps like Spotify, Apple Music, Google Play Music, Soundcloud, YouTube Music, Deezer, Tidal, and Amazon Music, among others.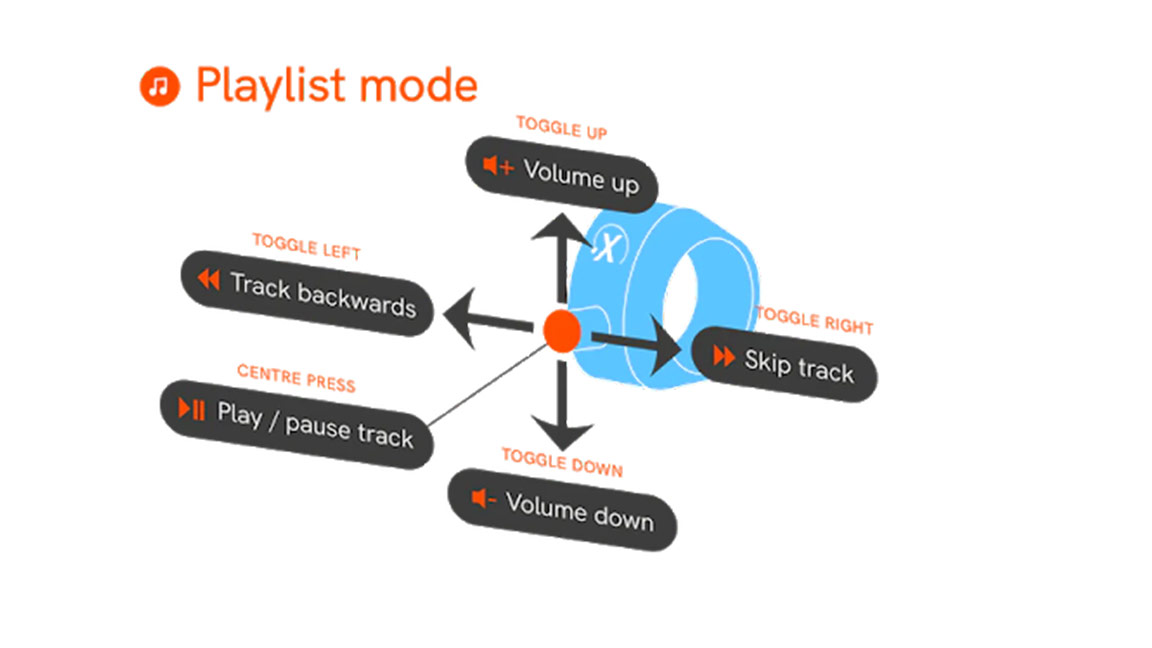 The 'stopwatch mode' lets users take split times. Press the button up, the stopwatch starts/stops. Press it down, the stopwatch records lap time. This mode is quite a nifty functionality for runners and racers. The 'stopwatch mode' does not stop you from controlling and listening to your music.
The 'call mode' allows users to accept calls by pressing the button and call the emergency services number by pressing the button for 5 seconds straight. This SOS call function sends an SMS requesting help along with a Google map link of the user's location. It can also be triggered even when the ring is in another mode.
Users have the option to customize other device modes to suit their needs. All of these work through one button.
Design
ArcX's housing is made of medical-grade silicone rubber. It is powered by an integrated lithium polymer battery which is rechargeable via USB-C. The ring can last for five days of active use and 20 days of standby time. It is engineered to withstand outdoor activities and extreme weather conditions, be it under the heat of the sun, out in the snow, or in the mud. It's IP66 rated, which means it's waterproof and snow and ice-proof. The ring is promised to be fully functional even if the user is in gloves.
Extended functionalities
Since ArcX is Bluetooth-enabled up to 25 meters, it can control any connected devices such as smartphone cameras, wireless speakers, sports camera, AR and VR headsets, and e-skateboards, among others. Although ArcX can work on its own, the experience is not complete without a mobile app. The ArcX app for Android and iOS gives users more extra features and customizable options, including performance analysis and insights, integrations with other sports and fitness apps, and configuring joystick directional controls.
Availability
ArcX is not yet available for purchase. At the moment, interested buyers can pre-order the smart ring via Kickstarter or on the ArcX website. The price starts at $49 / €40. ArcX is available in cobalt (blue), graphite (black), and fire (red) variants. Each purchase comes with four, stretch fit outer rings, a charging clip, and a carry case. Delivery is expected to start in July 2021.