If you've been looking for the best fitness tracker ring, know that this smart ring segment only has a few options. That, however, is not entirely bad news as the ones introduced are pretty impressive. Two of them, Circul and Oura are available for purchases while Circular can be pre-ordered with the first deliveries due in September 2021.
Fitness Tracking Rings Comparison Table
But, which is the best fitness ring for you? To give you an overview of the best fitness tracker rings, here's a comparison of their main features: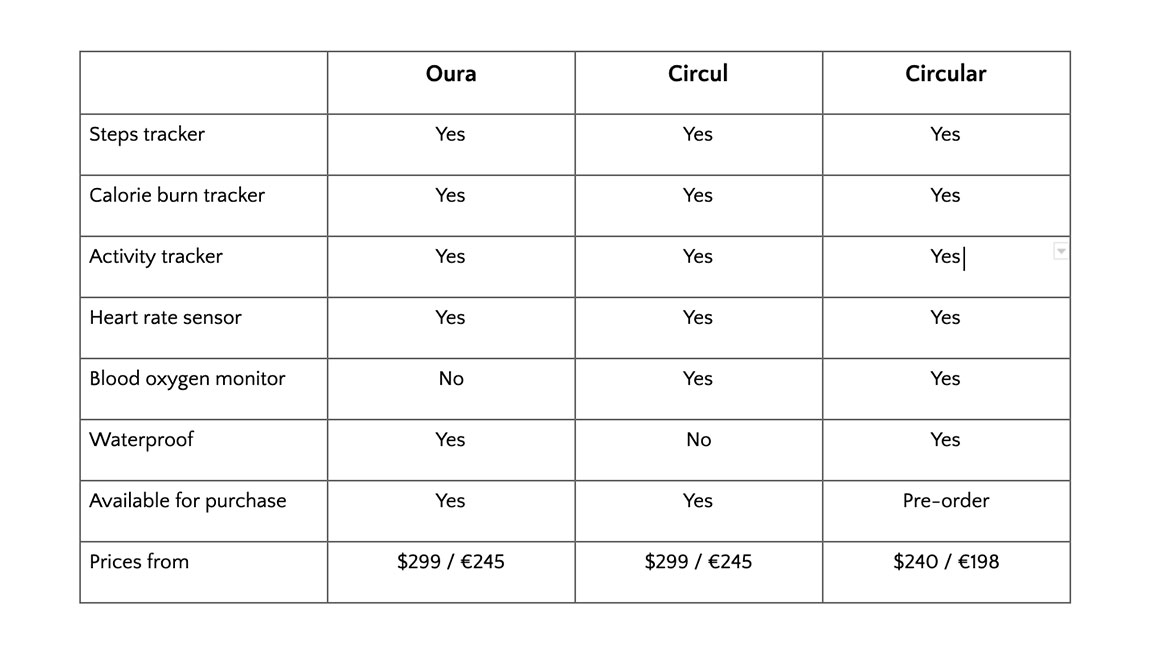 How to Choose the Best Fitness Ring for You
Fitness tracker rings in the market are not one and the same. So, it's important to know what you want to use the ring for to guide your buying decision. If you know what you are looking for, feel free to skip this part. Otherwise, here are some possible criteria to take into account.
RELATED: Best Apple Watch 2022 Based on Health and Activity Tracking Features!
Sensors and Functionalities
Sensors are the basic component of smart rings. Fitness rings, in particular, have at least an accelerometer that detects linear acceleration and a gyroscope to monitor rotational movements. What this means in simpler terms, these sensors can automatically detect a variety of physical activities such as walking and running, which are then used as the basis for tracking calorie burn. In addition, most fitness rings also come with an optical heart rate monitor (which is called 'photoplethysmography' (PPG)). PPG takes care of tracking your blood oxygen saturation level (SpO2) and heart rate.
The blinged-out fitness rings have some other sensors into the bargain. These may include a GPS tracker to monitor location, and an ECG sensor to detect cardiovascular problems, or others.
Some smart rings have multiple functionalities, so don't be afraid to look for extra features that you think you might need apart from the mentioned functionalities. Whether it's a stopwatch feature or remote control, it doesn't hurt to look for that extra feature to help with your buying decision.
RELATED: Evie Ring is Designed to Give Women Better Track of their Health
Design
Smart rings are inherently lightweight. However, some may look bulkier than others, so take that into account. Depending on what you want your smart ring to use for, you might also want to consider the protection it has against elements like water, sweat, dust, and varying weather conditions. For instance, most fitness tracker rings are waterproof (e.g., Oura), while some are not (e.g., Circul). If you want a ring that you can take with you while swimming or diving, be sure to get an IP-rated ring.
Battery Life
Fitness tracker rings depend on batteries since they use electronic sensors. Most fitness rings will last for seven days between charges, while some may only last for a few days, which you may find inconvenient.
App, Integrations, and OS Support
Smart rings often come with a mobile app, which carries tracked data and, in most cases, personalized insights. This is true for most fitness tracker rings. But apart from the app itself, it's also important to know what it integrates with. Does it sync with Apple Health or Google Health? Does it support other fitness apps?
Apart from apps and integrations, you should also consider the smart ring's operating system support. Most devices use Bluetooth connections to share data with a smartphone, and in almost all cases, the ring maker provides apps for iOS and Android phones.
Price
Fitness tracker rings vary in cost. Prices range from less than $200 for a well-equipped fitness ring to $300 or more for a blinged-out one. Most users will find incredible choices with a set of features that match their needs for $200. The pricier options may include a blood oxygen sensor, a GPS tracker, and/or a heart rate monitor, which can be tailored for all sorts of fitness enthusiasts.
‍
Three Best Fitness Tracker Rings
Although there are only a few activity tracker smart rings in the market, they are definitely stellar. Here are three of them:
1. Oura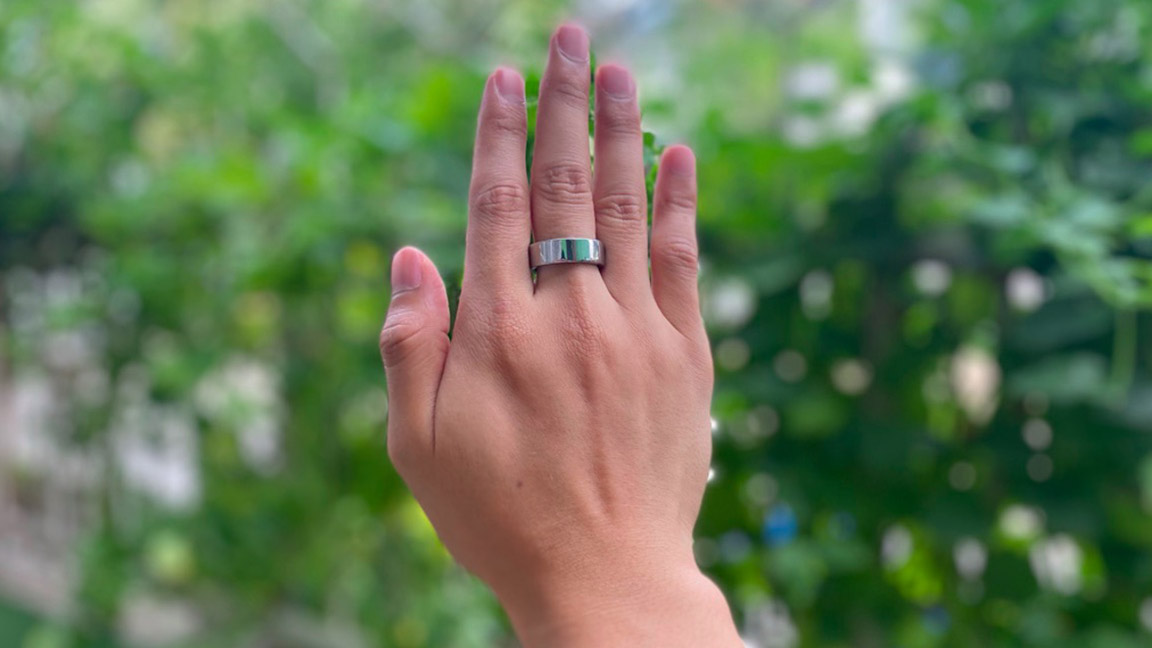 Activity tracking is only one of Oura's three main functionalities, and it's one of the best out there. I've been using Oura for a couple of months now; I must say it's a feasible alternative to more common wrist-worn fitness trackers. This smart ring can track your total calorie burn, steps, and a host of activities like walking, running, and strength training.
What's great about Oura's activity tracker is it automatically detects activities, keeps track of their duration and equivalent calorie burn, and suggests adding them through the app to make sure you don't miss any activities. But here's the kicker — its suggestions are sometimes all over the place. For instance, it doesn't know when I'm doing a treadmill walk or run or lifting weights. Fortunately, you can correct it.
Oura, however, does not show an active heart rate and distance covered (though calculates distance shown as 'walking equivalency'), unlike other fitness trackers, which could be a problem for runners, bikers, and other fitness enthusiasts who wish to track these metrics.
Oura also tracks sleep and gives you readiness insights. The smart ring can be used as a birth control method. Oura works with other mobile apps like Apple Health for iOS devices, Google Fit for Android devices, Samsung Health for Samsung devices, HRV4Training, and Natural Cycles, among others.
The Oura Ring is available in silver, black, stealth, and gold finish starting from $299 / €245.
RELATED: Oura Ring Test: What's the Verdict After Using It for 30 Days?
‍2.Circul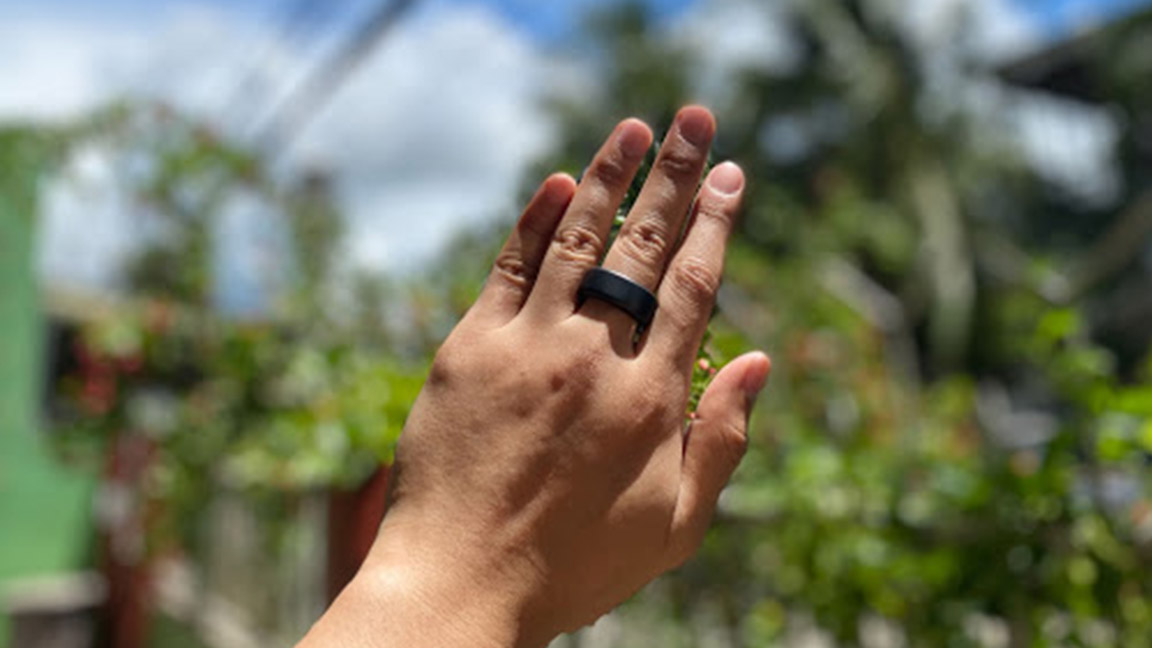 As a pulse oximeter smart ring, BodiMetrics's Circul mainly functions as a blood oxygen and heart rate monitoring device. The ring, however, can also be used for fitness purposes as it's capable of tracking a bunch of fitness-related metrics, including heart rate, steps, and calorie burn. The good thing about using Circul for those who want to use it for medical reasons is that they can keep a record of their data, whether they want to print, download, or share it with their family, caregivers, and physicians.
Circul also tracks overnight sleep, including heart rate variability and the different sleep stages, just like Oura. But what separates Circul from Oura is the Circul's continuous tracking capabilities with a higher sample interval. You get better accuracy but the tradeoff reflects in the battery life. The battery of Circul lasts 18 hours of continuous monitoring, which easily covers a full night's sleep.
Another thing that's unique about Circul is its adjustable sizing. No sizing kit will be given to buyers; you only have to choose between small, large, or extra large sizes.
Circul is a great fitness tracker ring for people who are also dealing with diseases that negatively affect their blood oxygen levels. The ring, however, is not meant to be submerged in water, which means swimmers, triathletes, and others won't be able to use it.
Circul is available in black finish for $299 / €245.
RELATED: Oura vs. Circul: Which Is the Best Smart Ring to Detect COVID-19?
3.Circular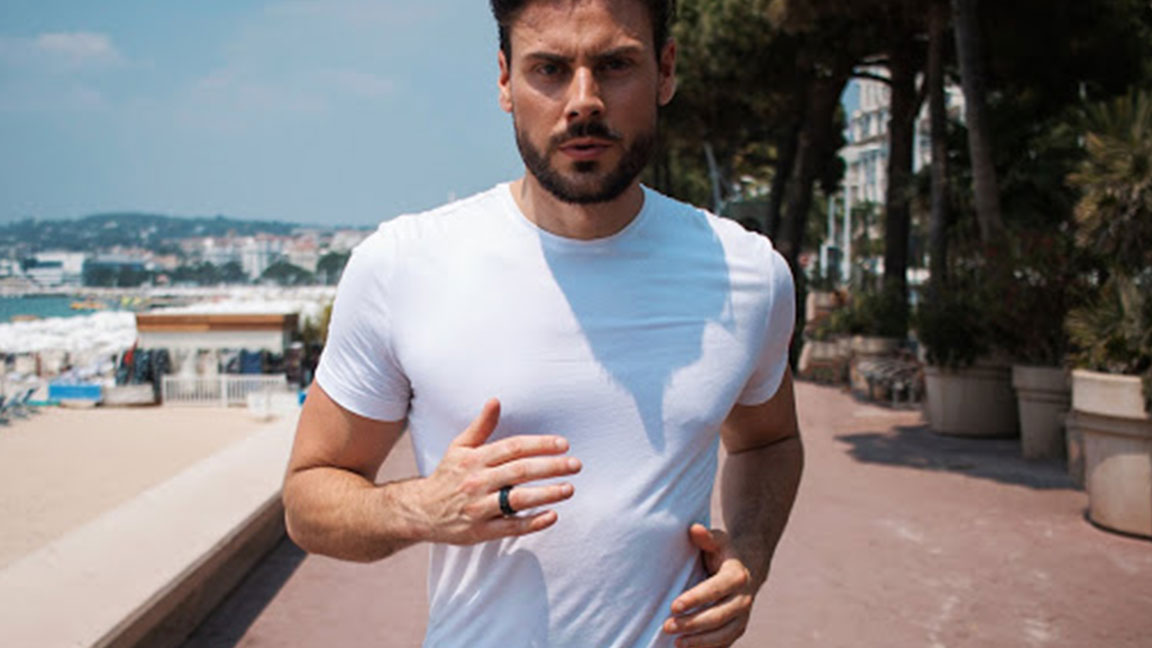 Circular is a health and wellness smart ring that monitors sleep and activities 24/7 and gives personalized recommendations through its mobile app. You can use it to monitor steps, calorie burn, and physical movements. If you need to track your heart rate, Circular has this functionality and a bunch of other heart rate metrics such as heart rate variability, heart training zones, and maximum heart rate.
Circular's mobile app for Android and iOS devices allows users to access personalized insights into sleep, energy, and performance along with their real-time raw data. Circular is a great Oura ring alternative with Oura's features and more. Apart from tracking sleep and a variety of heart rate metrics, the ring can also measure blood oxygen levels, something Oura cannot do. Check our Oura vs. Circular comparison to learn more!
Other features you may be able to enjoy with using Circular are smart alarms (automatic or manual wake-up time), alert notifications (push notifications from your phone), and Kira (an intelligent assistant accessible via app).
Circular is available for pre-order on Indiegogo starting at $240 / €198.
RELATED: Circular vs. Motiv: Which Is the Best Wellness Smart Ring?
In Conclusion
At the moment, you don't really have an array of fitness tracker rings to choose from. Your actual options right now are Oura and Circul as Circular has yet to hit the shelves soon. Nonetheless, Circular seems promising based on its feature set, and without a doubt, it can compete with Oura and Circul once it's out.
Between Oura and Circul, which one should you choose? If you want to get a stylish activity tracker smart ring that also monitors sleep, Oura is hands down the best option there is. If you are looking for an utilitarian health monitoring ring, which can also track activity and measure blood oxygen levels and heart rates, Circul is the way to go.
It's important to know what you need first. Does a fitness tracker ring match your needs, or is it a smartwatch, or perhaps a smart bracelet that serves your fitness habits best? If you have that figured out, you should be able to choose which one fits your needs best.
Here are two fitness wearable comparisons you might want to see: