Garmin is undeniably a leader in wearable tech, giving us the most advanced and affordable fitness trackers for a decade already. Despite many newer brands selling us various health and fitness wearables for a premium over the years, Garmin has shown us time and time again that activity tracking does not have to be expensive. If you're looking for some of the best fitness trackers on the market, here are the best models Garmin offers:
Disclaimer: Smart Ring News is supported by its audience. When you purchase through the links on our site, we may earn a commission at no additional cost to you.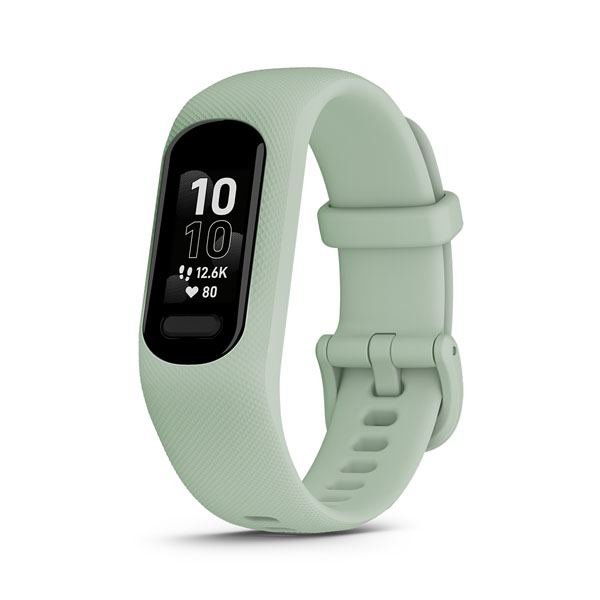 The Vivosmart 5 is an all-around fitness tracker packed with sensors to suit your health and fitness needs. It has a pulse oximeter sensor for monitoring heart rate and respiration with low and high heart rate alerts and a GPS to boot so it's easier to track your outdoor walks, runs, and rides. Its activity tracking is on par with the best Garmin smartwatches, which include step tracking, calorie burn, intensity minutes, and more. With the Garmin Connect app, you also get access to recovery tracking, energy levels, hydration, stress levels as well as sleep quality score. If you're looking to improve your sleep quality, the Vivosmart 5 is a feasible fitness tracker. You also get smart notifications right through the fitness tracker's display for incoming calls, SMS, calendar view, and more as well as incident detection for outdoor activities.
Released in April 2022, the Vivosmart 5 has a touchscreen display that's larger and brighter than its predecessor, the Vivosmart 4. It's waterproof so you can take it to the shower or for a swim. Even if you're going to use it day in and day out, the Vivosmart 5 is built to last for a really long time. In smartwatch mode, you can use it for up to 7 days. The Vivosmart 5 starts at $150.
Check Out Garmin Vivosmart 5 on Amazon!
A predecessor to the latest Vivosmart model, the Vivosmart 4 is still a decent wearable to complement your fitness goals. It has a pulse oximeter that helps monitor your sleep and blood oxygen levels during the night. The sensor also monitors heart rate, relaxation breathing timer, and maximum rate of oxygen (VO2), which are all contributors to Garmin's stress tracking and body battery energy or recovery calculator. The Vivosmart 4 also has dedicated timers for your walks, runs, swimming, yoga, strength training, and more. You also get smart alerts for calls, text messages, and other notifications as well as GPS tracking capabilities for monitoring outdoor activities. The battery lasts up to 7 days and a little less if using GPS and pulse oximeter. The Vivosmart 4 costs $100.
Check Out Garmin Vivosmart 4 on Amazon!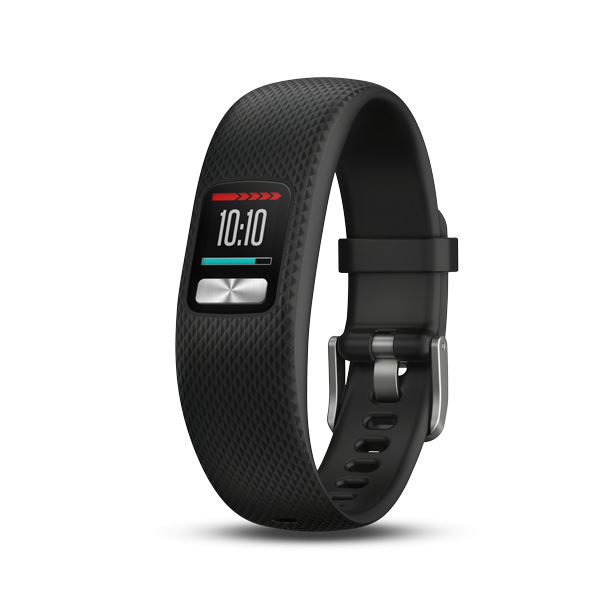 If you're looking for a no-frills fitness tracker, the Vivofit 4 is a great choice. Though it was released in 2017, it's still a practical device. What's most fascinating about it is its battery life which can last for more than 1 year while you still get all the basic features you would need. Yes! You heard it right. Its battery life enables you to ditch the cord as it uses replaceable SR43 batteries. You'll get a low battery alert on the app. With the Vivofit 4, you can still track steps, distance, and calorie burn and monitor sleep. Unfortunately, you don't get a heart tracking functionality. It's safe for showering and swimming. You can still sync your data through Garmin Connect. It also supports Garmin Move IQ for automatic activity detection. This Garmin fitness tracker features an always-on bright display that is fully customizable. You can change the color themes, watch faces, and text phrases. You can get the Vivofit 4 for $80.
Check Out Garmin Vivofit 4 on Amazon!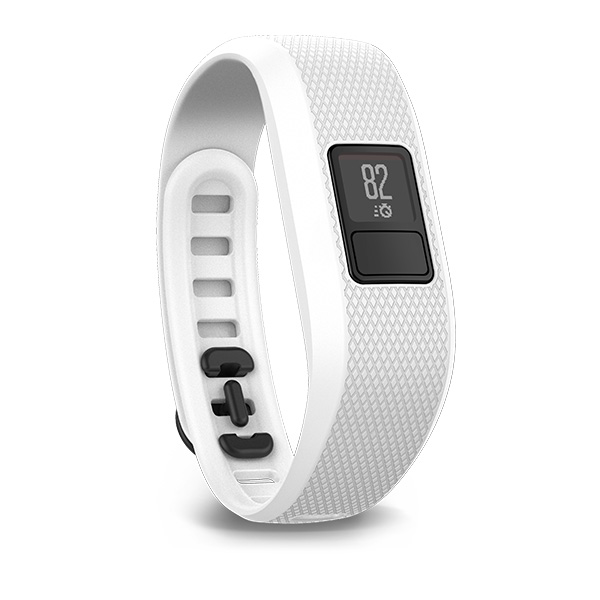 The Vivofit 3 is the most affordable Garmin fitness tracker at $60. First released in 2016, you might think it's outdated tech. Surprisingly, it's quite satisfactory, packed with almost the same set of electronics as the best Garmin fitness watches. Like its successor, the Vivofit 3 has an auto-activity detection ability. It uses CR1632 batteries that can last up to 1 year. Once its battery dies, you can replace the batteries with a little bit of work.
Check Out Garmin Vivofit 3 on Amazon!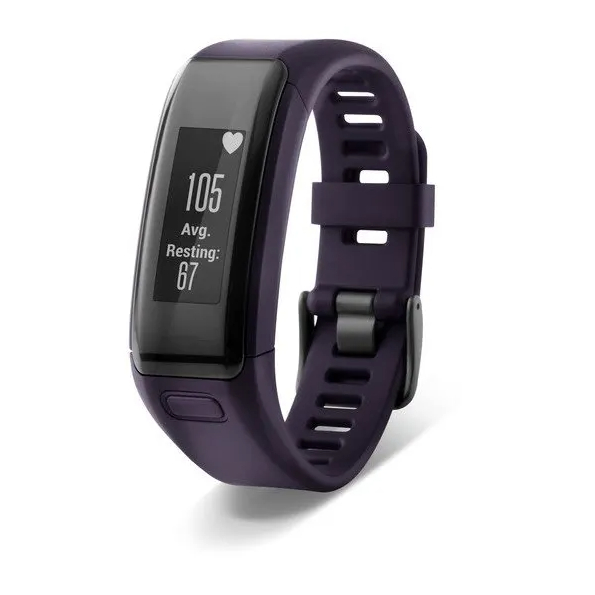 Last on our list is quite a sleek and good-looking fitness tracker, the Vivosmart HR. It's a bulkier version of the other watches with a bigger display, making it more convenient to be used as an accessory to your phone. You can get smart notifications for pretty much everything that your smartphone gets, from emails to text messages to calls to low and high heart rates. It can track your heart rate, calorie burn, steps, intensity minutes, distance, floors climbed, and more. The thing that separates Vivosmart HR from the other Vivosmart lineup is its support for music streaming right through the watch. This comes in handy if you like your workouts and activities with music on. The Vivosmart HR starts at $125.
Check Out Garmin Vivosmart HR on Amazon!
That's it for our best Garmin fitness tracker list! To wrap it up, choosing the best Garmin fitness watch should center on your needs first. You don't need the fanciest and most expensive one, you just need to know your fitness needs as any of these options are likely to suit you.
Garmin Smartwatches
If you are interested in Garmin smartwatches, go ahead and check our best Garmin smartwatches review for more options!