Oura has been around since 2015, carving a niche for itself as the top smart ring for health and wellness and has gained massive success during the pandemic after pro athletes and celebrities started using the ring and investing in the company. An emerging company is looking to challenge Oura with what's called Circular, a smart ring that looks and functions a lot like Oura (the root of the ongoing legal battle between the two) but promises to be a better overall health and wellness wearable. Circular is slated for release in the first quarter of 2023, so it has yet to prove itself. But what we've known so far is that Circular looks like a promising device that might give Oura users a run for their money.
In this Oura vs. Circular review, let's weigh in how Circular is going to stack up against an industry leader, Oura. Let's dive into the the core functionalities of the rings as well as their design to find out where they outshine each other.
Sleep Tracking
Sleep tracking is Oura's biggest strength, thanks to its advanced sleep monitoring technologies that no other companies have replicated thus far. Oura's sleep tracking capabilities include sleep duration, sleep quality, sleep latency, sleep score, and detailed sleep stages (deep sleep, REM sleep, and light sleep). It also detects your naps. Based on two years of wearing my Oura ring, I'd say it delivers pretty accurate data on my sleep habits. Circular, on the other hand, will include sleep metrics like sleep stages, sleep/wake detection, nap detection, disturbances, and sleep debt. Just like Oura, Circular will also have a sleep overview, sleep graphs, and sleep quality score.
Related: Oura Ring Test – What's the Verdict After Using It for 30 Days?
Activity Tracking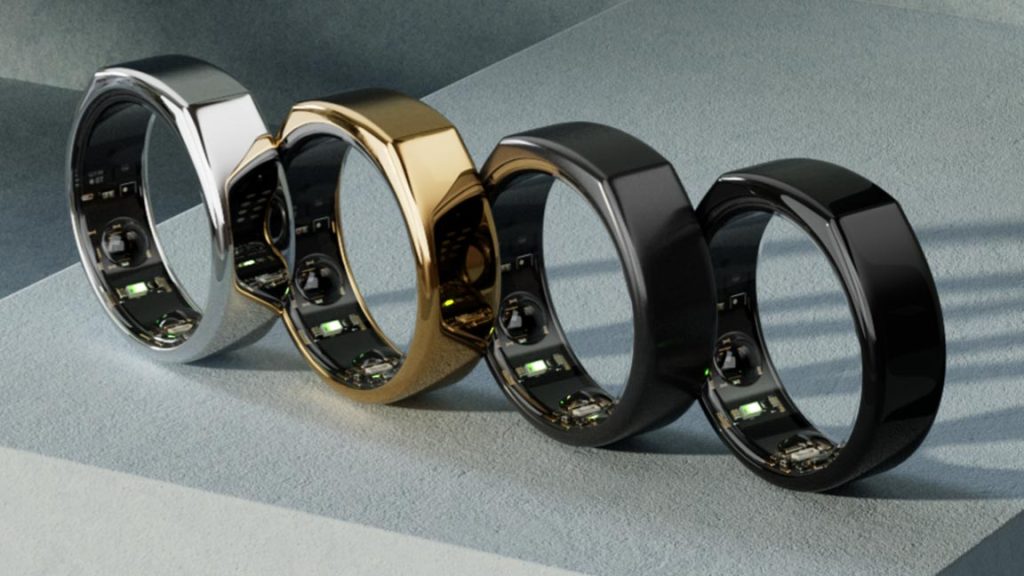 Oura's activity tracking includes the number of steps, calorie burn, reminders to move every hour, training frequency, training volume, recovery time, and activity score. It's not the sharpest knife in the shed when it comes to detecting activities. Its automatic activity detection is sub-par as it often mistakenly sensing certain actions for another. Even the most basic activities like walking and running, Oura cannot identify correctly a lot of times. Oura supposedly detects over 30 activities, including household chores, biking, strength training, high-intensity interval training (HIIT), and core exercises. But it needs a lot of work for it to become a reliable activity tracker. Meanwhile, Circular promises to be a holistic activity tracker with activity metrics like automatic activity recognition, activity intensity and volume, steps counter, and calorie burn. Based on its feature set, Circular looks like a clone of Oura in this category, but we have yet to judge whether or not it's better than Oura.
Recovery Monitoring
Recovery monitoring is now a staple among health and fitness smart rings, so it's no surprise that more and more wearable makers are adding it to their devices. Oura's recovery monitoring is based on a few factors, including sleep, activities, body temperature, and heart rate variability (HRV). All these make up the recovery score (called 'Readiness') that Oura gives daily, which means inaccurate data could affect your score. In my experience, Oura has been consistent, so it's never a problem for me. Circular will also have its version of recovery tracking and uses what it calls an 'Energy' score. It uses the same contributors as Oura, such as HRV, sleep, and body temperature variation. However, it does not take activity into account.
Related: Whoop vs. Oura: Which Is Better for Sleep, Activity, and Recovery Tracking?
Heart Rate Tracking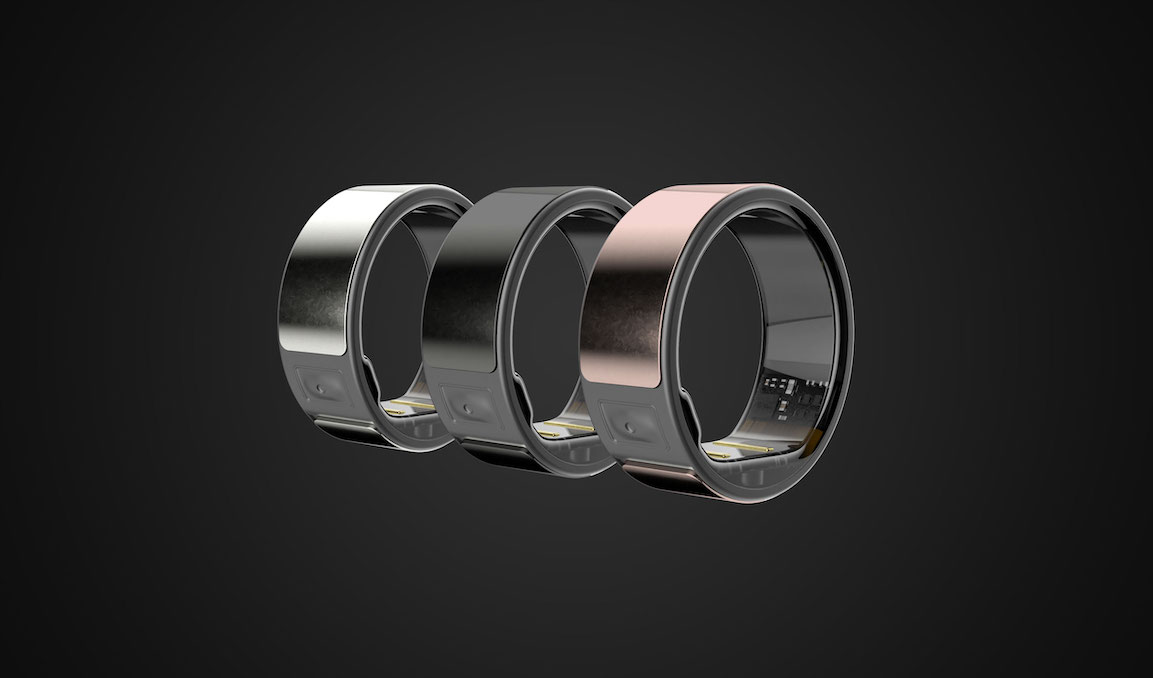 One core technology common among wearable devices is the heart rate tracker. A wearable may have several of them, depending on how advanced it is. In the case of Oura, the smart ring rocks a new set of green LED sensors, enabling it to track heart rate 24/7, in real-time, and as you work out. At this time, we don't know what technology Circular will be using, but based on the specs they released so far, the smart ring can measure live heart rate and heart rate variability.
Blood Oxygen Monitoring
The same green LED sensors are used in blood oxygen (Sp02) monitoring in the latest Oura devices. They can monitor your blood oxygen levels while you sleep, giving you more useful data on your sleep quality. Circular will also be able to monitor blood oxygen levels. However, it has not laid out specifically the tech behind it at this time.
Related: Oura Ring vs. Fitbit: Which Is a More Accurate Sleep and Recovery Tracker?
Design
Oura and Circular look almost the same with their minimalistic slender and ultra-lightweight titanium body. Oura is scratch-resistant and waterproof up to 100 meters underwater. The electronic components are coated well and temperature-resistant, so you can use them while showering, in the hot tub, or sauna. Circular is scratchproof and water-resistant and has changeable outer shells for a quick look change.
Circular can last up to 4 days and charges fully in 60 minutes, while Oura can survive for up to 7 days with a charging time of 20-80 minutes. Oura's memory can store data offline for up to 6 weeks, while Circular can store data for up to 10 days.
From the looks of it, Oura and Circular look like they are cut from the same cloth. Either way, you won't go wrong with any of the two in terms of design.
Related: Apple Watch vs. Oura: Which Is the Best Health and Wellness Companion?
Availability
Oura 3 is now available for $349 or €350 with an optional membership fee of $5.99 or €5.99 per month. Oura is available in two different styles and four colors: silver, black, stealth black, gold, and rose gold.
Circular is available for pre-order. Shipping is slated to start in February 2023. It's available in black, gold, rose gold, and silver shells. Price starts at $277 or €278.
Both smart rings come with a sizing kit so you can be sure to test the perfect size for you.
Oura vs. Circular: The Verdict
Oura and Circular both have a mobile app to complement the ring where you get the entirety of your data, plus analysis and more in-depth graphs into your sleep, activity, heart rate tracking, blood oxygen monitoring, and more.
With Circular, you can use the ring as a smart alarm clock, to receive smart notifications from your calendar, reminders, timer, and social media, and as as remote smart control. Oura does not have such functionalities.
But as I said, it's harder to compare the two devices when one is just theoretical. Circular has yet to deliver to its promises, unlike Oura that has been tested by millions of people. If you need a practical smart ring, especially for sleep and recovery tracking use, by all means go get the Oura ring. If you want to try out the new kid on the block, you got to wait until next year to get your hands on Circular.