‍Wave smart ring allows musicians to control MIDI with natural gestures. LA-based Sunset Strangler band/production team reviewed Wave. They think it can help musicians to humanize digital music production. Read Sunset Strangler's 5 tips for using the Wave ring.
Natural User Interface (NUI) allows you to use technology in more natural ways – using motion and gestures. Since we use our hands all the time for communicating, steering, and pointing at things, what could be a more natural user interface than a smart ring?
Wave ring developed by Icelandic startup, Genki Instruments, is essentially a NUI for musicians to control music naturally with gestures. It's a wearable MIDI Controller that allows you to control sound, and shape effects on a Digital Audio Workstation (DAW) through six motion-based hand gestures. The Wave ring is meant to be worn on the index finger and includes an adjustable strap, three control buttons, and a LED display.
The gestures include: roll, tilt, pan, vibrato, tap, and click. You can move your hand in horizontal and vertical directions or roll the hand from one side to another control, for example, reverb or resonance. You can move your finger quickly back and forth for vibrato effect, or tap any surface to trigger a kick drum or play a sample. These functions are all fully customizable.
Review of the Wave MIDI Controller Ring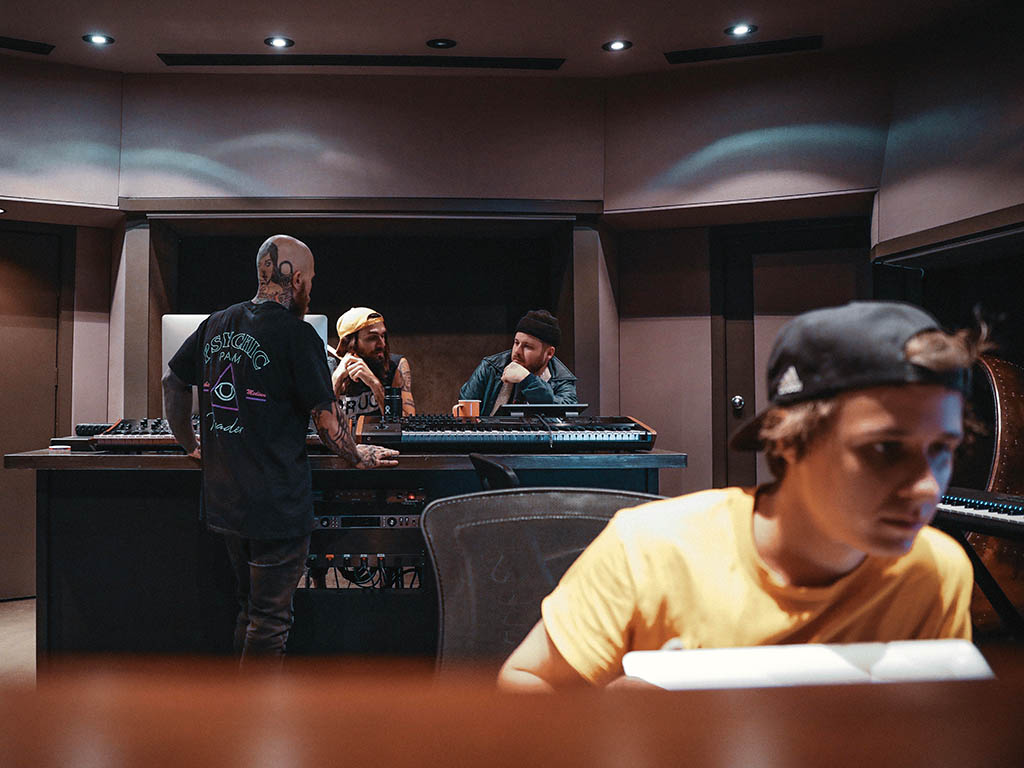 We asked Sunset Strangler to test Wave out. Sunset Strangler is a Los Angeles-based band and music production team. They work behind the scenes with several globally known, top artists in the industry, and the leading production teams in the US and Europe. Sunset Strangler is also working on their debut EP.
The Sunset Strangler team thinks that the trend in digital music production today is bringing back the human touch, and that Wave can help musicians add human touch to digital music in alternative ways.
Five takeaways on using Wave Ring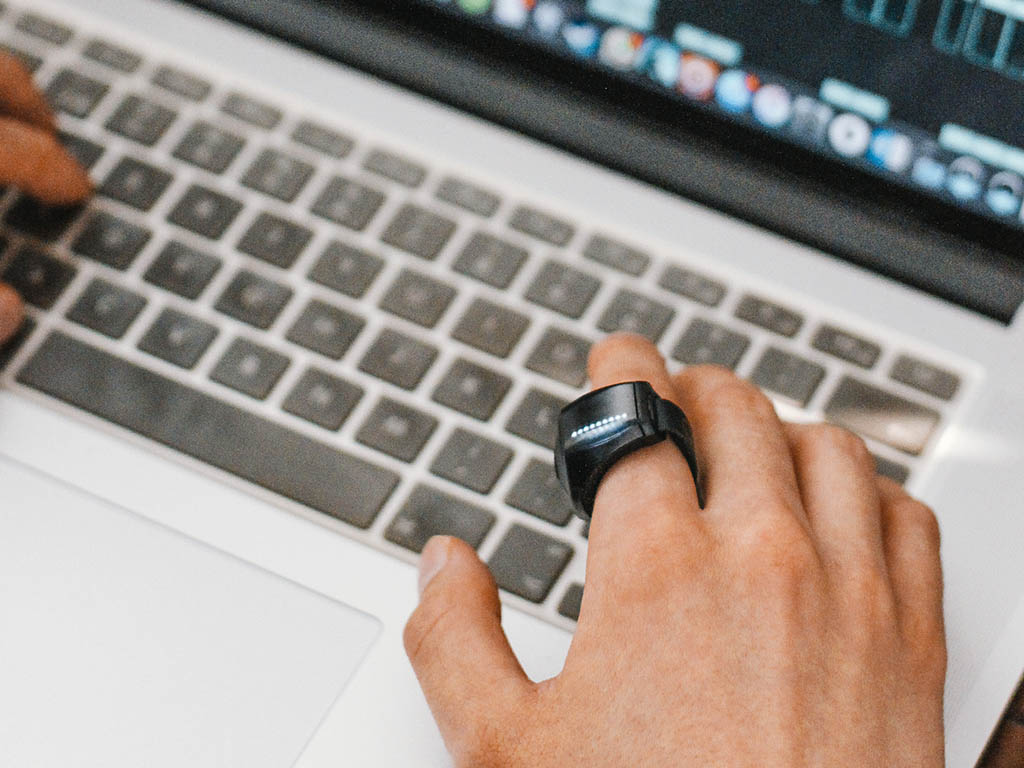 1. Wave ring helps you to "humanize" digital music production
A lack of human touch is a common challenge for digital music production today! It is frequently heard in today's production that even sample and midi programmed tracks should be humanized in different ways – like nudging drums or bass to add more swing and groove to the beat instead of it being precisely in the grid.
Wave ring allows you to introduce that state of mind into processing. So, you can humanize the effects in an intuitive way via motions and gestures.
Let's say that you want to record a synth section using a midi keyboard, and add a filter that you want to be able to control. Obviously, you could simply record the midi in and then automate the section, but with Wave, you can play and control the FX simultaneously.
2. Spice-up Your Live Sets
One of the cool things with Wave, and the available effects, is that you can easily spice up your live performance regardless of the instrument you're playing. Softwave provides both a standalone-mode and compatibility with all the major DAWs.‍
3. Get the Audience's Full Attention
Whether you're performing in front of a live audience, or in the studio, this ring is excellent for drawing the full attention. Audience get more fascinated when they can actually see and understand what the performer is doing. Wave definitely adds a unique visual component for the audience, as opposed to simply watching you sliding and turning the knobs on the table.
4. Enjoy the Preset Banks!
One of the best things in Softwave is the ready-made preset banks, which you can modify or create your own. Preset banks allow you to control different parameters simultaneously with 3D motion. It basically works with any parameter – so, just get creative!‍
5. Tap Gestures
The tap gesture allows you to play and record your selected sampler instruments. You can change the used sample by clicking the buttons, and play the sample by tapping your finger. Wave's tap gesture is also velocity-sensitive. That makes it easier to create patterns with a more human sound.
In Conclusion
The first prototype of the Wave ring was introduced at the NAMM show in the US in 2018. Today, after just two years of hard work, the Genki team has been able to ship the first generation of its product out.
Learn more about the Wave by Genki Instruments.
‍