‍WHAT'S AEKLYS BY STARCK SMART RING?
The Aeklys by Starck smart ring is a passive NFC smart ring mainly used for contactless payments, smart key access, and digital business cards. Developed and manufactured in France, the smart ring is designed by world-renowned artist Philippe Starck. Aeklys by Starck is coated with a permanent Liquid Guard finish to prevent the ring from carrying bacteria and viruses.
SMART KEY
Aeklys by Starck enables you to replace your keys. With just a wave near compatible door locks at home, at the gym, of your car, or at gas stations, you can get convenient and easy access to them anytime. Aeklys by Starck can also be used as a Verisure badge, which you can use to trigger smart alarm systems at home or any other places.
CONTACTLESS PAYMENTS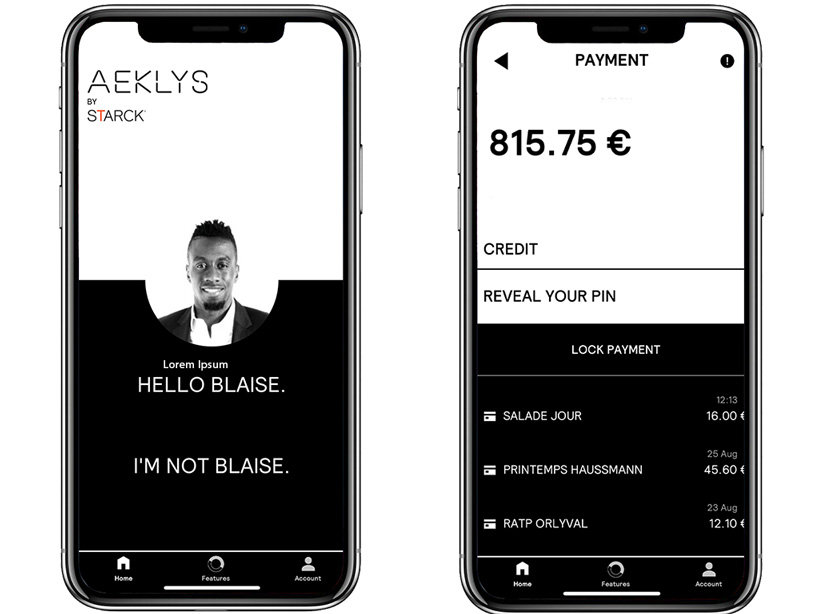 The smart ring comes with a free mobile app for Android and iOS devices. Through the app, you can program and control Aeklys by Starck remotely. The app lets you activate and deactivate your ring at a distance and manage budget and accounts, among other things.
More importantly, you can use the mobile app to connect your credit cards, debit cards, and bank accounts to the ring's own ewallet. Top up by bank transfer and you can now use your Aeklys by Starck to pay at the compatible point of sale terminals.
SAFETY WAVE CONTROL SYSTEM
Aeklys by Starck is powered by a trademarked Wave Control system, preventing the ring from being replicated. The smart ring will only function when the Wave Control is activated using your thumb. Otherwise, you will not be able to use the ring, which is quite nifty to avoid other people from using your ring for malicious means.
The ring is best used on your index finger as the contactless antenna is located in the black part. Despite that, you can still rock Aeklys by Starck on any finger.
RELATED: Smart Ring Security
WHAT'S COMING SOON ON AEKLYS SMART RING?
More developing features are currently in the works. These include making the smart ring as a replacement for loyalty cards, car park access, as well as public transportation ticketing and boarding. The maker is also working on features like computer identification and private concierge.