CIRCUL RING IN BRIEF
The CIRCUL ring is developed by Bodimetrics, the US based health and medical tech company. CIRCUL is a highly-functional sleep and fitness ring with blood oxygen tracking capability. The product won the Reddot award for best of the best in 2020.
WHAT DOES CIRCUL DO?
Sleep Tracking
The biometric sleep data collected by CIRCUL includes blood oxygen level (SpO2), heart rate (HR), and oxygen desaturation index (ODI). It records four different sleep stages: awake, light sleep, deep sleep, and REM sleep. CIRCUL can store sleep data for up to 12 hours.
Daytime Biometrics Monitoring
The daytime monitoring tracks SPo2 and Heart Rate data.
Workout Tracking
The data for the workout tracking include SPo2, Heart Rate and step count.
CIRCUL HARDWARE DESIGN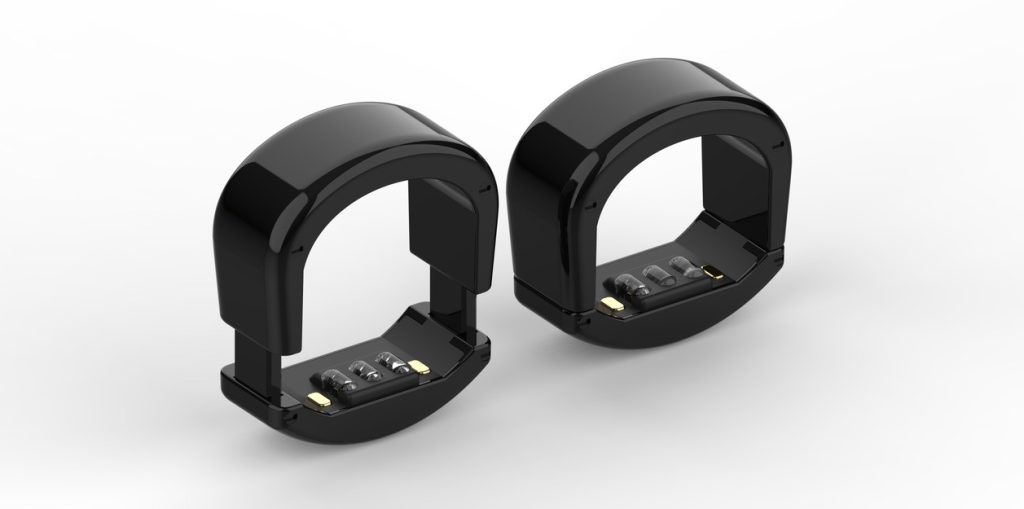 The CIRCUL design features a unique adjustable sizing mechanism. The smart ring body is built of two pieces which are coupled together with slides. You can pull the pieces apart to fit the ring on your finger. A spring mechanism pulls the parts towards each other to keep the sensors in contact with skin efficiently.
The adjustable body build makes choosing the right size easy for the buyers. There are only three sizes available – each can fit on a range of finger sizes.
– Small (size range 5-9)
– Large (size range 9.5-12)
– Extra Large (size range 12.5-13.5)
So, a sizing kit is not necessary with CIRCUL, and you can use it on all fingers.
MOBILE APP
CIRCUL ring comes with smartphone app for Android and iOS. It allows you to adjust settings, view the data and trends, and share the reports with e.g. a trainer, family member, or doctor.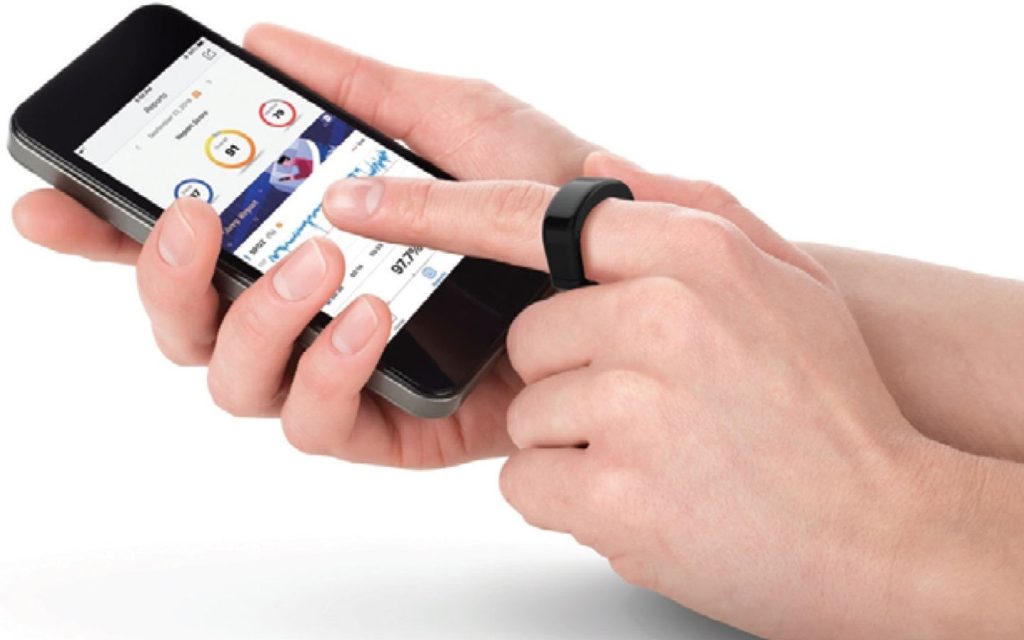 CAN CIRCUL DETECT COVID-19?
Bodimetrics claims that CIRCUL ring can help the user to detect the symptoms of COVID-19 based on tracking the blood oxygen level, SPo2. This blog explains how CIRCUL detects the coronavirus.
WHERE TO BUY CIRCUL?
The CIRCUL ring is sold by several well know retailers in the United States and selected online stores.