WHAT DOES GO2SLEEP RING DO?
The GO2SLEEP smart ring's sole purpose is to provide you with detailed information about your sleep quality, help to control sleep apnea, and give advice on better sleeping. This smart ring comes with a mobile app, SLEEPON APP, which you can use to check the sleep quality including the heart rate, blood-oxygen level, Apnea-Hypopnea Index (AHI), toss and turn, and sleep debt.
THE MAIN SLEEP QUALITY FEATURES
Apnea-Hypopnea Index (AHI) measures sleep apnea severity. The AHI is the sum of the number of apneas (pauses in breathing) plus the number of hypopneas (periods of shallow breathing) that occur, on average, each hour.
SLEEPON APP
SLEEPON APP provides customized sleep advice and alerts based on data collected. If the blood oxygen level drops for instance due to snoring or posture, GO2SLEEP will vibrate and alert you.
So called smart alarm wakes you up when you are in light sleep.
A labeling function on SLEEPON APP allows you to record and analyze the reasons for your poor sleep and provide specific advice on how to improve sleep quality.
SLEEPON APP allows you to add a family member's account to keep an eye on his or her sleeping quality.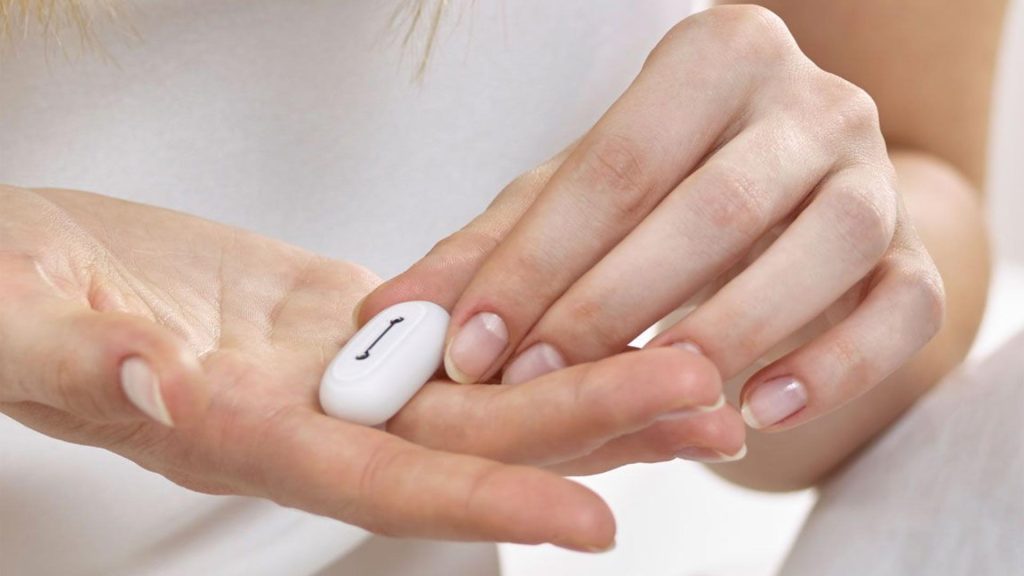 GO2SLEEP RING HARDWARE
GO2SLEEP is made of advanced hardware, which uses 660nm and 940nm dual-wavelength reflective PPG sensors to detect finger arterial capillaries. The sampling frequency is 50 Hz, and the calibration ranges from SPO2 70-100%. The sleep data can be stored for 24 hours.
The silicon ring is made of food-grade silicone. It's soft, comfortable, and it will not cause allergic effects. Three different sizes are available. The device weighs only 6 grams.