CNICK was the world's first tech company to combine a Tesla car key and contactless payments into a single smart ring. In this blog, we review CNICK's new Tesla Ring, which you can use as a smart key for a Tesla anywhere in the world and as a contactless payment device in Europe (even without a Tesla). Read on and find out if it is worth your money!
Who is CNICK?
CNICK is an experienced hardware company producing and designing wearable electronics such as smart rings and bracelets. CNICK was founded in 2016 and the team is located in Tbilisi, in the country of Georgia, Europe. 

CNICK rings are made from eco-friendly, exotic woods and stone inlays. All CNICK smart rings are waterproof and biodegradable and they never need charging. CNICK's smart rings are also fully customizable since the company produces their handcrafted products in-house at their facilities. 

Currently, CNICK offers rings and bracelets with an NFC-based contactless Tesla smart key and payment functionalities.
Tesla Ring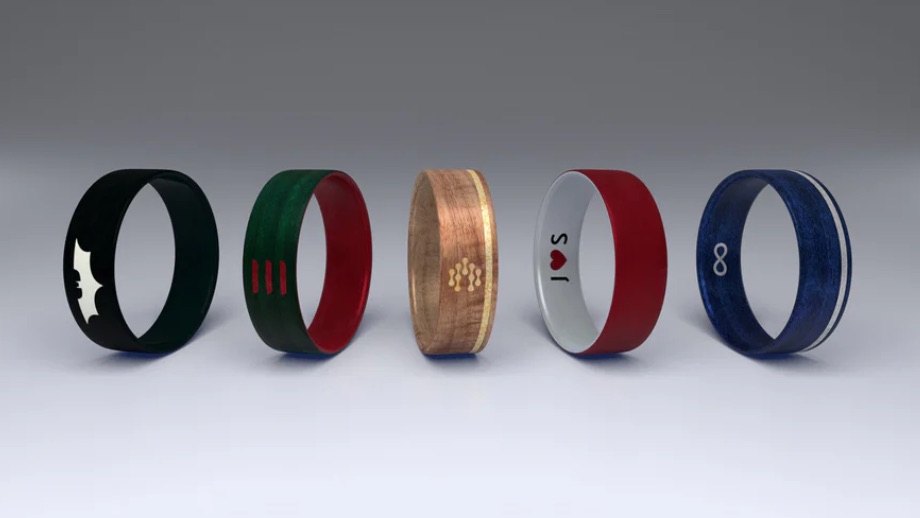 CNICK's Tesla Ring gives its user two main functionalities. It is a smart key for Tesla cars that works all over the world and contactless payment device for purchasing things in retail stores and kiosks in 32 European countries. You can get the ring with the Tesla smart key functionality only or with both functionalities, the Tesla smart key + contactless payment. Here's a rundown of both sides.
Tesla Smart Key Ring
You can use Tesla Ring as a smart key to unlock your Tesla car with a single, gentle tap on the front door. You can also use the ring as a contactless payment device in Europe. So, even if you don't own a Tesla car, you can still use the payment functionality.
How does it work?
Tesla Ring uses the standard NFC (near field communication) technology. It is a passive device, i.e., the electric energy required for the ring to work is induced from the car's smart lock system when the ring is placed within a few centimeters distance from the lock. So, Tesla Ring doesn't need charging ever. Here you can learn more about NFC-enabled rings and technologies.
Tesla Ring works with Tesla Model 3 and Model Y and those Model S and Model X cars manufactured in 2021 and after.
How to Set up Tesla Ring?
Using the Tesla Ring is as easy and intuitive as using the Tesla car itself. First you need to activate the ring as a key for your Tesla car. The procedure is very simple, just like adding any Tesla keycard: go to the locks menu of the car, press the little plus icon, and follow the instructions thereafter.
How to Use Tesla Ring?
Opening the door with a Tesla Ring happens simply by gently touching the glass at the rear end (B pillar) of the front door, just under the driver side camera, with your knuckles. The only thing you have to pay a little attention to is your hand position. The antenna of the ring works best if you tap the door with the knuckles of your fingers, not with the ring itself. The "how it works" video gives you a full introduction.
Contactless Payments
The contactless payment side of the ring connects your credit and debit cards and your CNICK payment ring through the Fidesmo Pay system, simplifying the way you purchase while fulfilling the international security standards to protect your money. The ring uses standard NFC technology to perform secure payment transactions when the ring is placed near (a few centimeters away from) a contactless card reader at a retail store or kiosk. CNICK rings are approved by Mastercard and the payment functionalities are available in 32 European countries. See the list of banks partnering with CNICK.
STUDY: Contactless Payment Ring is the Most Popular Wearable for Paying
Security
Security is crucial for contactless payment devices and smart keys, such as CNICK's Tesla Ring. If compromised, a poorly protected device can cost you your savings or car! The CNICK Tesla Ring is built on the same type of integrated circuit that is used on Tesla's smart card key. The ring also contains the official Tesla applet, which is required for it to function with Tesla cars safely. In principle, you could use also other NFC smart rings with your Tesla, but it is recommended to use well-known, tested, and validated products such as CNICK's Tesla ring for security reasons.
Materials
Tesla Ring is made of wood just like the other CNICK rings. According to CNICK, they are not milled from wood blanks but circularly bending high-quality wood strips and applying a waterproof surface coating. This makes the ring more durable and comfortable to wear.
According to CNICK, it's almost impossible to break their ring by dropping or gripping. However, the company recommends avoiding exposure to harsh chemicals, lifting heavy weight, or operating machinery while wearing it. It is important to maintain the ring's coating in good condition to not let water penetrate inside the wooden embodiment. The Tesla Ring does withstand shower, hand wash, and swimming, but it is recommended to take it off during washing dishes, for example.
Pricing
Tesla Ring pricing starts from $119, regardless of whether you want the Tesla smart key only version, or the smart key and payment version. The price is slightly higher compared to many other NFC payment rings out there. However, CNICK's design is superior compared to any other payment ring we've seen, and, additionally, you get a smart key for Tesla! So, considering its multi-use function, gorgeous design, customization possibilities, and contactless payments support in 32 European countries, Tesla Ring is clearly worth the price!
Should you buy it? Definitely yes, if you are a Tesla owner. If you don't have a Tesla car, CNICK's smart ring is still a good investment thanks to its broad banking coverage in Europe, cool design, and customization!
If you want the Tesla smart key only version, check out all the rings and bracelets here!
If you want the Tesla smart key + payment version, check out all rings & bracelets here!