Contactless payment wearables are taking off right now. According to MasterCard, Australia is the leader in contactless payment transactions made with wearable devices in 2019. Europe, however, is the fastest-growing region with a whopping eightfold year-on-year growth in wearable payments transactions in 2019.
Top 10 Countries Using Contactless Payment Wearables
Globally, most wearable payments were made in Australia in 2019, followed by the Netherlands. While the United States comes in eighth place, all other countries in the global top 10 are European.
Here's the list of top 10 countries globally: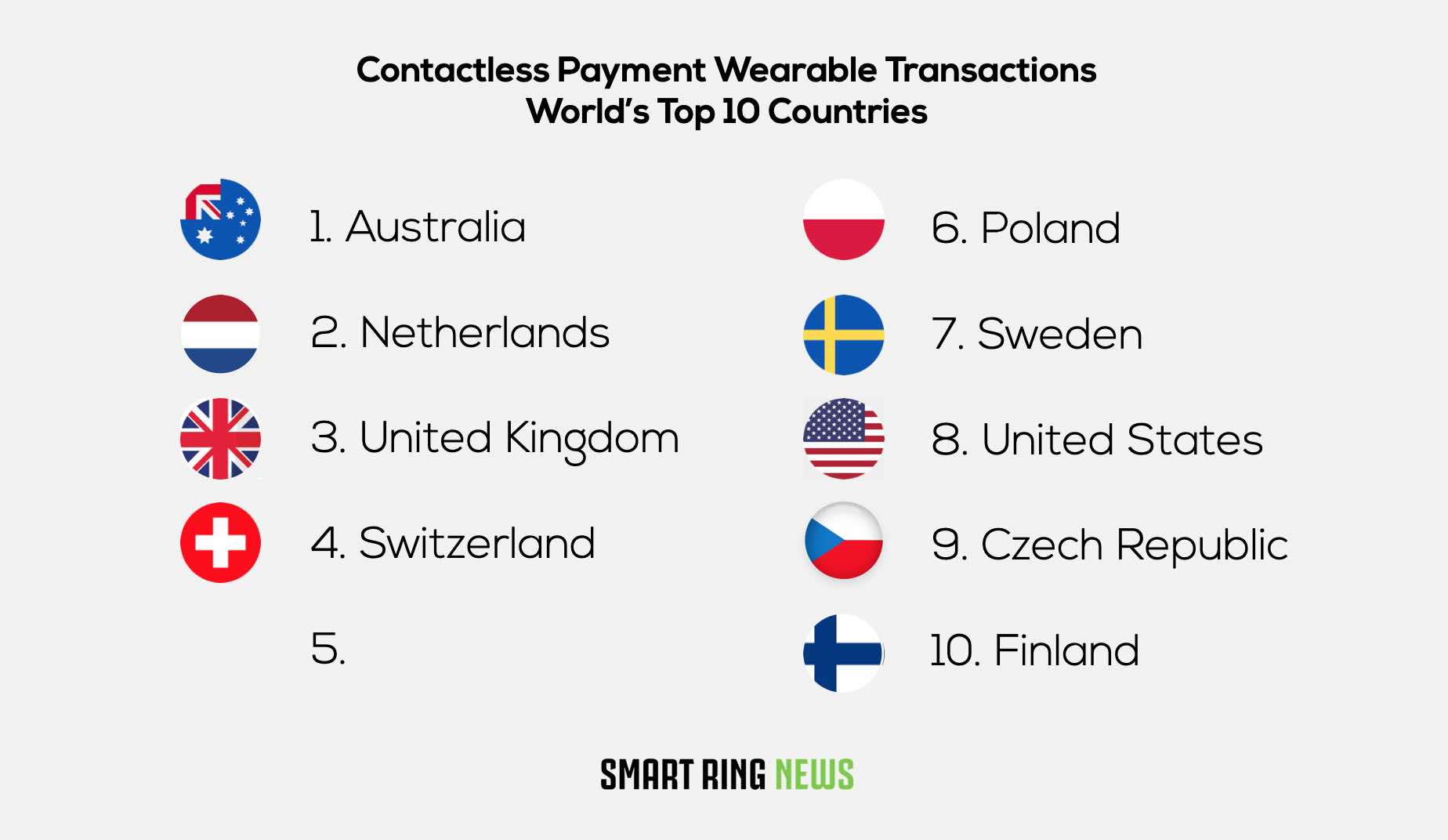 RELATED: Contactless Payment Ring Is the Most Popular Wearable for Paying
Top 10 European Countries in Wearable Payments
According to MasterCard, contactless payment wearable transactions grew eight times in Europe year-on-year from 2018 to 2019. The total number of transactions in Europe was almost 20 times higher than in North America.
There are several reasons why European consumers have been quick to integrate this new payment method into their daily lives. Many European countries have been promoting non-cash paying for several years, and there are comprehensive infrastructures in place for facilitating contactless payments.
Consumers can use wearables in all instances that accept contactless payments. The adoption of contactless payments, in general, grows rapidly.
In 2019, 61% of all European in-store transactions were contactless. More than 30 different types of contactless payment-enabled wearables are available in 26 EU countries. This advanced ecosystem has spurred the growth in the region.
The Netherlands is at the forefront when it comes to wearable payments in Europe. A third of all wearable transactions in 2019 came from there. The other European countries were the United Kingdom, Switzerland, Poland, Sweden, Czech Republic, Finland, Germany and Ukraine. Here's the complete list: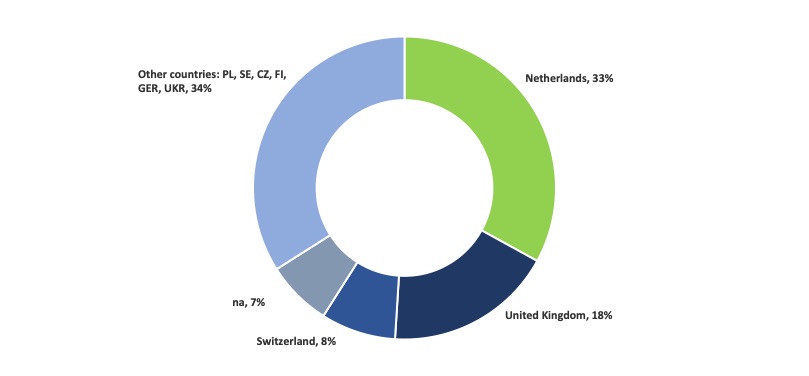 RELATED: 5 Contactless Payment Rings Compared
Which Devices Were Considered in the Study?
The contactless payment wearables are divided into two main categories — passive near-field communication (NFC) and active NFC devices.
The active devices are battery-powered — typically smartwatches and wristbands — which means they require regular charging. The users of active devices must enter a PIN code on the device during the payment transaction because they allow for paying purchases of higher amounts compared to the passive NFC devices.
Passive NFC payment devices such as smart rings, bracelets, and key fobs allow paying for small purchases with amounts below the so-called floor limit (around $30-50 depending on the country). You don't have to enter a PIN code with passive devices, and they don't have a battery.
MasterCard's numbers include both active wearables and passive wearables such as bracelets, smart rings, and regular watches.
RELATED: 4 NFC Smart Ring Applications That Make Your Daily Life Easier
In Conclusion
There's no better time to use contactless payment wearables than today. Apart from the convenience it brings to the table, these wearables are perfect to avoid getting in contact with public-use payment terminals.
Contactless payment wearables may be more popular in Europe, North America, and Australia. It's easy to see the rest of the world catching up sooner than later. In fact, MasterCard had seen significant contactless payment transactions in countries like Japan, Singapore, South Korea, United Arab Emirates, Taiwan, and South Africa.
If you are looking for contactless payment rings, some options to consider include Tesla Ring, PAGOPACE, McLear, K Ring, LAKS, and Token Ring. Check out the comparison of contactless payment rings here.