COMPARE THE SIX MOST POPULAR NFC SMART RINGS!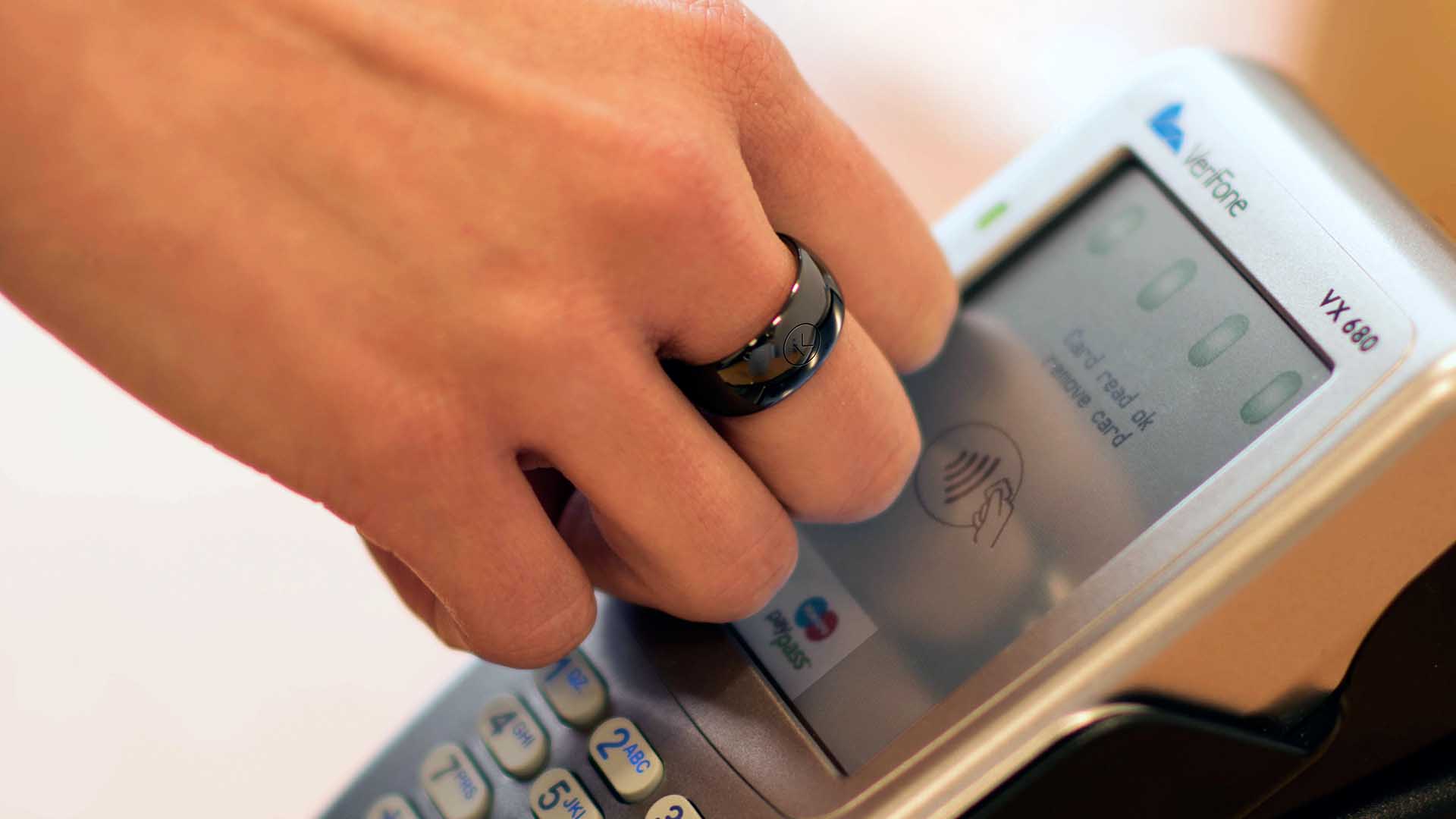 You can find several exciting NFC Smart Ring products in the market already – and new interesting products are being launched frequently. Despite that, they have one thing in common – the NFC technology – these products are not all alike. This article gives you a comprehensive description of the six most popular NFC Smart Rings, and allows you to compare them side-by-side to help to choose the right NFC Smart Ring for your needs!
Smart Ring News is supported by its audience. When you purchase through links on our site, we may earn an affiliate commission.
WHAT DOES AN NFC SMART RING DO?
You can use NFC Smart Rings for several purposes – these include contactless payments, contactless travel card, access card or badge, and a smart key for home, car, and so on. Some NFC Smart Rings function as an authentication device to open your smartphone, or you can program your ring to control a smartphone.
Here are the four most popular use cases and the NFC SmartRing products available in each segment.
NFC CONTACTLESS PAYMENT RINGS
Contactless payment rings allow you to pay for small purchases simply by tapping the payment terminal with the NFC Smart Ring. No payment cards or PIN codes are needed. Contactless payments can be made at all payment terminals, which carry the contactless payment wave symbol given that your NFC Smart Ring is enabled by a financial service providers such asMasterCard or Visa. Here are two NFC Smart Rings that you can use for paying purchases: McLEAR, K Ring, Xenxo S-Ring, Token Ring, and Tesla Ring.
RELATED: Five Contactless Payment Rings [Features, Specs, Pricing Comparison]
NFC SMART RING AS A CONTACTLESS TRAVEL CARD
Some NFC Smart Ring products provide you with an easy and quick way to pay your travels in public transit. You can use them as a contactless travel pass, monthly ticket, or season ticket for public transportation. When commuting in London, K Ring allows you to pay the access to the public transit network by touching the travel card reader your K Ring device.  
USING NFC SMART RING AS AN ACCESS BADGE
NFC Smart Rings are a convenient solution to replace access cards and badges at workplaces, enterprises, buildings, schools, gyms, and similar. Products such as Token Ring and CNICK Ring can identify and authenticate employees, service staff, or gym customers when they tap the access card readers with their ring to allow them to access the right facilities.  
NFC SMART RINGS AS A SMART KEY
NFC Smart Rings are perfect for 'smart home key' applications because NFC technology is secure, you can open the door quickly with the ring on your finger, and you don't easily lose a ring. There are several products available in this segment: OPN Ring, Token Smart Ring, and Xenxo S-Ring. The CNICK's Tesla Ring allows Tesla owners to unlock their car with a single tap using the ring.
INTRODUCING THE SIX NFC SMART RINGS
Here are the six most popular NFC Smart Rings based on the online search data – listed in the alphabetical order.
CNICK SMART NFC/RFID RING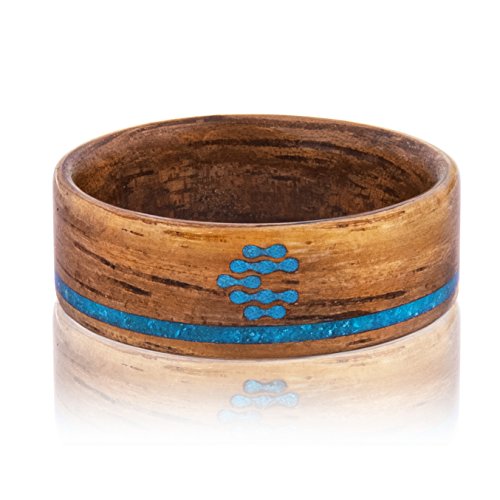 CNICK is an NFC Smart Ring with three main functionalities. Firstly, it works as a contactless access card or badge for buildings, enterprises, workplaces, homes, gyms, and more. CNICK allows you to share information such as URL addresses, contact details, or any short text information with Android and iOS by touching the smartphone with your ring.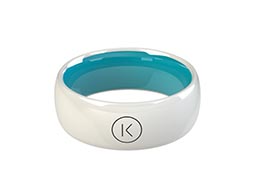 K Ring combines NFC-based contactless payment and travel pass functionalities. With K Ring, you can quickly pay for your purchases at any point of sale that accepts Mastercard® contactless payments. It is available in the UK and Netherlands, and it also works abroad at approximately 6million retail outlets with Mastercard contactless payment-enabled terminals.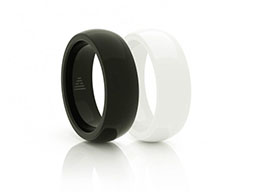 McLear Ring is the contactless payment device and travel pass on your finger. The ring works at Visa-enabled contactless payment terminals globally. Banks in several countries, including the UK, Russia, France, and Australia, offer MCLEAR rings for their customers.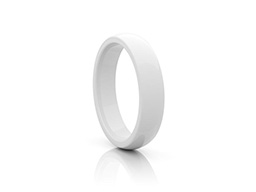 OPN Ring works as a Smart Home Key. It's Do it yourself (DIY) device – you can configure it to fit for NFC-enabled digital lock products.‍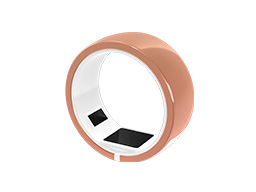 ‍Token is an NFC Smart Ring for Contactless Payments, Travel Pass, and Smart Key functionalities, among many other features. Token stores your credit card to provide contact payments at retail outlets. If you register your Visa or MasterCard account on the Token app, you can complete your purchases without carrying the credit cards with you.
Within the app, you can also add your passwords, set up your smart lock, activate your access card for work, add your transit pass, and enable the ring to work with your car.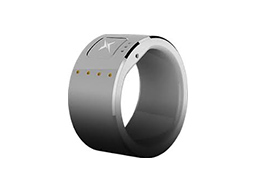 When launched, Xenxo S-Ring will provide you with Contactless Payments and Smart Key functionalities through NFC technology. Additionally, there will be a long list of other Smart Ring features, including the phone speaker and microphone, a music player controller over Bluetooth,  data storage with up to 4 GB of space, vibration alarm, voice assistant controller, panic button and more.
COMPARISON TABLE FOR THE SIX NFC SMART RINGS
Sleep Tracking and Improvement
Step Counter for Activity Tracking
Stress Level Monitoring and Management
Bluetooth for Wireless Connection
NFC - Near Field Communication
Battery Life/Passive device with no battery
Smartphone and Computer Operating System (OS) Support
Android, iOS, Windows, Mac OS X
Android, iOS, Windows, Mac OS X
Is the product available for purchases?