Ever wondered which wearable device does better when it comes to advanced health and fitness tracking? In this Fitbit Charge 5 vs. Oura Ring 3 comparison review, we take a closer at the features and functionalities of both devices as well as a peek into their specifications and design and how they stack up against each other. At the end of this review, you should be able to decide which wearable fits you best.
Fitbit Charge 5 and Oura Ring 3 might be in stark contrast to one another on the outside, but they do share a lot in common on the inside. Released in August 2021 by Google-owned fitness tech firm Fitbit, Charge 5 is more popular for activity tracking. This wrist wearable also tracks heart rates and recovery.
On the other hand, Oura Ring 3 was released in November 2021 by the Finnish wearable maker of the same name. It is best known for its sleep-tracking capabilities. This smart ring also does recovery and activity tracking on top of all the other functionalities which we will touch on later.
You see, both devices have the same set of functionalities. But how do they compare? Let's demystify all that—right here, right now!
Fitbit Charge 5 vs. Oura Ring 3: Features and Functionalities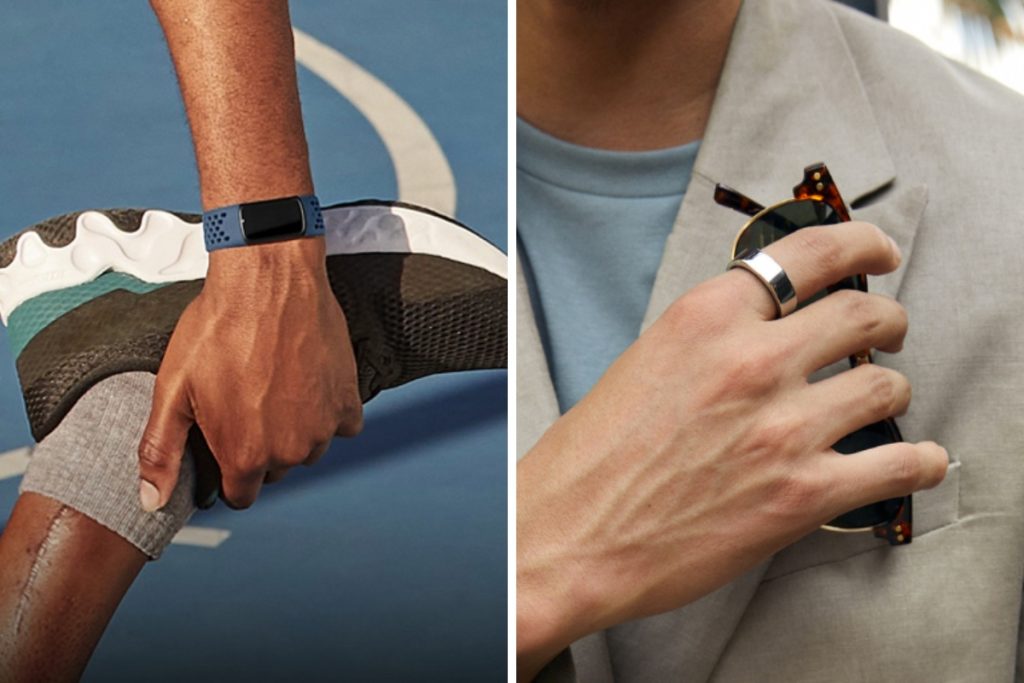 Sleep Tracking
Both devices automatically track all sleep stages (light, REM, and deep) and give you scores to help you understand how well you slept. However, Oura gives you more detailed insights into your sleep patterns. In fact, Oura Ring 3 has one of—if not the best sleep tracking technology right now. They deliver accurate readings throughout my experience, although you need to use the ring longer before it can understand your sleep patterns. In terms of comfort, a smart ring is more comfortable than a watch for sleep.
Activity Tracking
In terms of tracking activities, Fitbit Charge 5 takes the cake. It has always been in Fitbit's DNA to deliver accurate readings on a user's activities, thanks also to GPS sensors that smart rings like Oura Ring don't have. I've said it many times and I'll say it again—Oura needs to work on its automatic activity detection as it's quite far from what we get from industry leaders like Fitbit.
Heart Rate Tracking
The quality of heart rate readings significantly impacts the results of these devices' output for sleep, calorie tracking, and more. The good news is both Fitbit and Oura have solidly built heart rate sensors, allowing their wearables to track continuous heart rate, active heart rate, and resting heart rate and record low and high heart rates. What makes Fitbit Charge 5 different is that it alerts users when they enter or exit a heart rate zone in an exercise mode.
Recovery Management
Oura Ring 3 and Fitbit Charge 5 give you readiness scores. Again, this is largely based on the metrics pulled from your heart rates and activities. While you can get your readiness score right on the Oura app every day for free, this feature on Fitbit Charge 5 is only accessible to premium users, which is a bit disappointing.
Blood Oxygen (Sp02) Monitoring
Blood oxygen monitoring is not a common feature. Both Sp02 sensors of Oura Ring 3 and Fitbit Charge 5 are not meant to be used as medical devices. Nevertheless, both wearables can tell you how well blood oxygen is distributed in your body. Blood oxygen monitoring on Fitbit Charge 5 is available to users in select countries.
Premium Membership
Both companies offer premium memberships to their users, which could help augment your health and fitness goals. With Fitbit Premium, you can get access to features like daily readiness scores, personalized insights, sleep score breakdown, monthly sleep profile, and a wellness report. You also get access to hundreds of video and audio workouts and guided meditations. For Oura's Membership, you can get an in-depth sleep analysis, personalized health insights and recommendations, live heart rate monitoring, and temperature trend monitoring.
The Outliers
Having a screen display, Fitbit Charge 5 allows you to sync call, text, and app notifications to your band, set Do Not Disturb and Sleep modes, use the always-on display, and use the smart wake alarm. It also has a built-in GPS. If you are into sports where you are moving from location to location (i.e., running, cycling, climbing, trekking, etc.), Fitbit Charge 5 is a great tool to have.
Aside from all their similarities, Oura has a deep use for women. Oura's inclusion of women's health is something that makes it unique. Its feature called Period Prediction helps women understand the changes in their menstrual cycle, providing them with a five-day forecast window for their period. And with the integration of Natural Cycles, the first FDA-cleared hormone-free birth control app, women can now use their Oura ring to plan or prevent pregnancy and even track menopause.
Fitbit Charge 5 vs. Oura Ring 3: Specs and Design
Battery Life
In terms of continuous usage, it's a toss-up between Fitbit Charge 5 and Oura Ring 3. Both wearables can last up to 7 days. However, expect your Fitbit Charge 5 to last only for up to 3 days if you turn on the always-on display and up to 4 days if you use the GPS on a consistent basis. Using the GPS drains Fitbit Charge 5 significantly, reducing the life cycle to 5 hours per charge. On the other hand, Oura Ring 3 can last up to 7 days after every charge no matter what.
Protection
Fitbit Charge 5 is water-resistant up to 50 meters. Yes, you can submerge the band 50 meters down the swimming pool. However, Fitbit using the term "water-resistant" on their marketing collaterals is a bit of a misnomer, so it baffles me. I hope this is not a classic Apple case, where they like to call their devices "water-proof" only to void the warranty for water-related damages.
Meanwhile, Oura Ring 3 is classified with 10 atm protection, which means you can submerge the smart ring up to 100 meters down the water for about an hour. Despite that, the maker does not recommend wearing Oura Ring when scuba diving or even freediving. I have used my Oura Ring while snorkeling and cliff diving and it's doing just fine.
Either way, both devices come with robust water protection that can surely withstand sweat, rain, and whatnot.
Sizing and Comfort
Before Oura sends your ring, you will receive a sizing kit with sizes from 6-13 millimeters. Do test out your chosen size for at least 24 hours to ensure you have the best-fitting size possible. Regardless, for me, it took me a while to get the hang of it when I first wore my Oura Ring since I was not a ring wearer before.
Meanwhile, choosing a wrist-type wearable is much easier as it's adjustable. Fitbit has three size ranges—small (140-170 millimeters), large (170-206 millimeters), and extra-large (206-236 millimeters). If you don't know your wrist size yet, simply use a plastic tape measure to get your wrist's circumference.
Pricing and Availability
Fitbit Charge 5 costs $120, available in black and graphite stainless steel combo, lunar white and soft gold stainless steel combo, and steel blue and platinum stainless steel combo. It also comes with a free 6-month Fitbit Premium membership, which costs $10 per month. Get Fitbit Charge 5!
Oura Ring is available in two styles: Heritage (price starts at $299) and Horizon (price starts at $349). Colors available include silver, black, stealth, gold, and rose gold. It comes with a free 1-month premium membership, which costs $6 per month after. Get Oura Ring 3!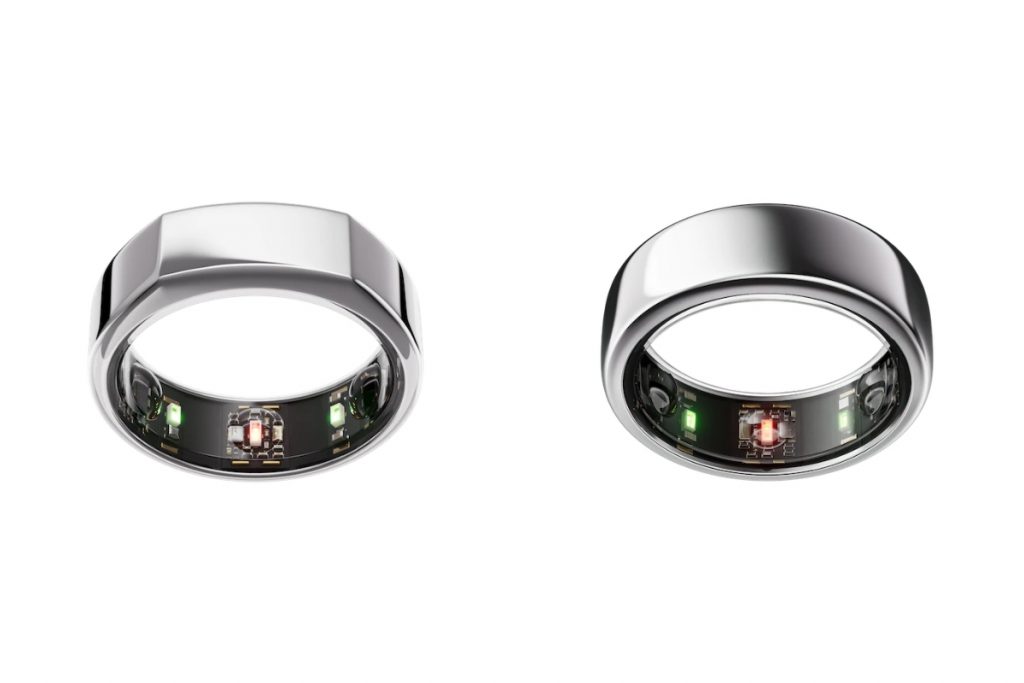 Fitbit Charge 5 vs. Oura Ring 3: Which Wearable Does Meet Your Needs?
Choosing between Fitbit Charge 5 and Oura Ring 3 boils down to understanding your needs. Do you value activity tracking more than anything else? Then Fitbit Charge 5 might be the better option here. Are sleep and recovery more of your concern? Then Oura Ring 3 could be what you are looking for.
Nevertheless, you also have the option to get the best of both worlds by opting for both devices. Getting Fitbit Charge 5 and Oura Ring 3 can help you get a more detailed look into your health and fitness data as well as get more valuable insights into your overall well-being. If you can get both, get both!
What do you think? Let's discuss in the comments!