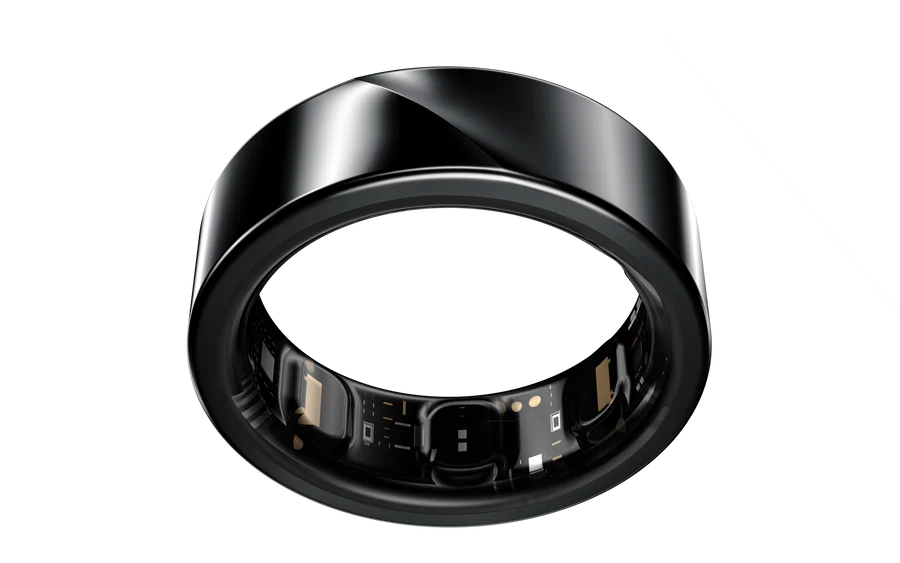 Indian tech company Noise has launched Luna Ring, a health and wellness smart ring designed for tracking activities and sleep and monitoring overall recovery. If you are considering Luna Ring, here's everything you need to know about this smart ring, including its specs, features, and pricing.
Luna Ring Quick Summary
| | |
| --- | --- |
| SPECS AND FEATURES | |
| Activity tracking | Yes |
| Heart rate tracking | Yes |
| Sleep tracking | Yes |
| Recovery monitoring | Yes |
| Blood oxygen monitoring | Yes |
| Blood sugar monitoring | No |
| Menstrual cycle tracking | No |
| Contactless payment | No |
| Built-in storage | N/A |
| Battery life | Up to 6 days |
| Protection | 5 ATM (water-resistant up to 150 meters) |
| Case sizes/finishes | Stardust Silver/Midnight Black/Lunar Black |
Luna Ring Specs and Features
Luna Ring boasts a PPG sensor for monitoring heart rates, a 3-axis motion sensor for tracking movements, and a body temperature sensor through the skin. Noise claims to track more than 70 biometric signals, including sleep stages (light, REM, deep), sleep duration, heart rates (maximum heart rate (MHR), resting heart rate (RHR), heart rate variability (HRV), etc.), and body temperature.
Luna Ring also has a recovery monitoring system to gauge how stressed or well-rested your body is. After every night, you get scores for your activity, sleep, and readiness from the previous day based on a combination of factors.
ALSO READ: SAMSUNG GALAXY WATCH 6 REVIEW: IS IT GOOD FOR WORKING OUT?
Like the other health smart rings on the market like Oura Ring and Ultrahuman Ring Air, Luna Ring also sends daily nudges to help you improve your state of well-being. Although, this is a common functionality among health smart rings.
The smart ring's outer shell is made of titanium and finished with a diamond-like coating (DLC), while the inner shell is designed to be hypoallergenic. Overall, the smart ring is slender, lightweight, and comfortable enough to be used on any occasion.
In terms of battery, each full charge takes 2 hours to finish and can last up to 6 days. The smart ring is certified to 5 ATM standards, which means it can withstand water pressure equivalent to about 50 meters. Despite that, Noise claims you can dive with Luna Ring up to 150 meters.
ALSO READ: FITBIT VERSA 4 REVIEW: IS IT WORTH BUYING?
Luna Ring Pricing
Luna Ring costs 14,999 rupees or about $180. It comes with a charger, a charging cable, and a quick starter guide. If you are uncertain about your ring size, you can opt to get a sizing kit first for free if you purchase the ring. The ring sizes available are 6 to 12 millimeters. Luna Ring is available in three color variants: Stardust Silver, Midnight Black, and Lunar Black.
For the latest wearable tech news and updates, follow Smart Ring News on Facebook, Twitter, or LinkedIn.