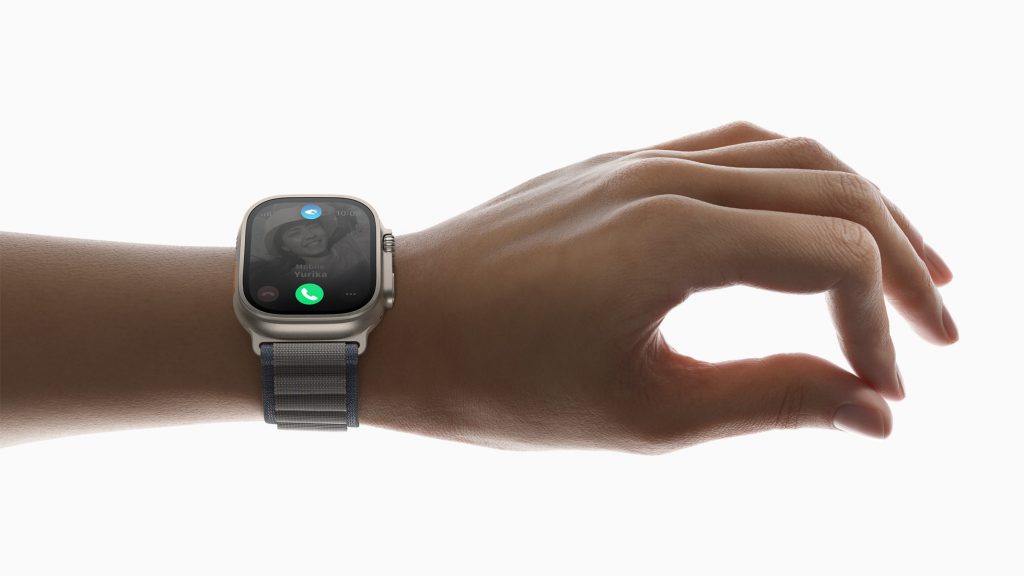 "Quietly the best." "The ultimate Apple Watch." "Better." This is how many critics describe the Apple Watch Ultra 2. The thing is that these critics are incentivized to cover Apple. At Smart Ring News, we try our best to share unbiased opinions. In this Apple Watch Ultra 2 Review, let's dive deeper into the new features of Apple's "most rugged and capable" Apple Watch." And by the end, you should be able to see whether the device lives up to what most critics say about it and whether or not it's worth paying for.
Apple Watch Ultra 2 Review:
The Apple Watch Ultra 2 costs $799, and it's only available in 49mm, the biggest display for an Apple Watch ever. Apple designed the Watch Ultra 2 with outdoor enthusiasts in mind, so you can only expect a durable and tough smartwatch from it.
Unfortunately, the Watch Ultra 2 is not really much of an upgrade from its predecessor—the Watch Ultra. Let's break down all of its new features and improved specs.
Like the Watch Series 9, the Watch Ultra 2 comes with the new S9 chip, the most powerful smartwatch chip ever made, according to Apple. The S9 chip has 5.6 billion transistors, 60% more than Apple's smartwatches last year. What this means for users is that you get a faster performance and it allows you to do smarter tasks. The chip also has the new ultra-wideband chip incorporated, boosting accuracy in location tracking and as a result, giving features like the Find My app a huge boost. However, this only applies to the iPhone 15 lineup and Watch Series 9 to find other phones.
Also Read: Apple Watch Series 9 vs. 8 Review: Should You Upgrade?
In addition, with the new four-core Neural Engine, which is double the performance of the Watch Ultra, the Watch Series Ultra 2 becomes more capable with machine learning apps and more nuanced workout recognition and health monitoring, especially heart rate monitoring and sleep tracking. In addition.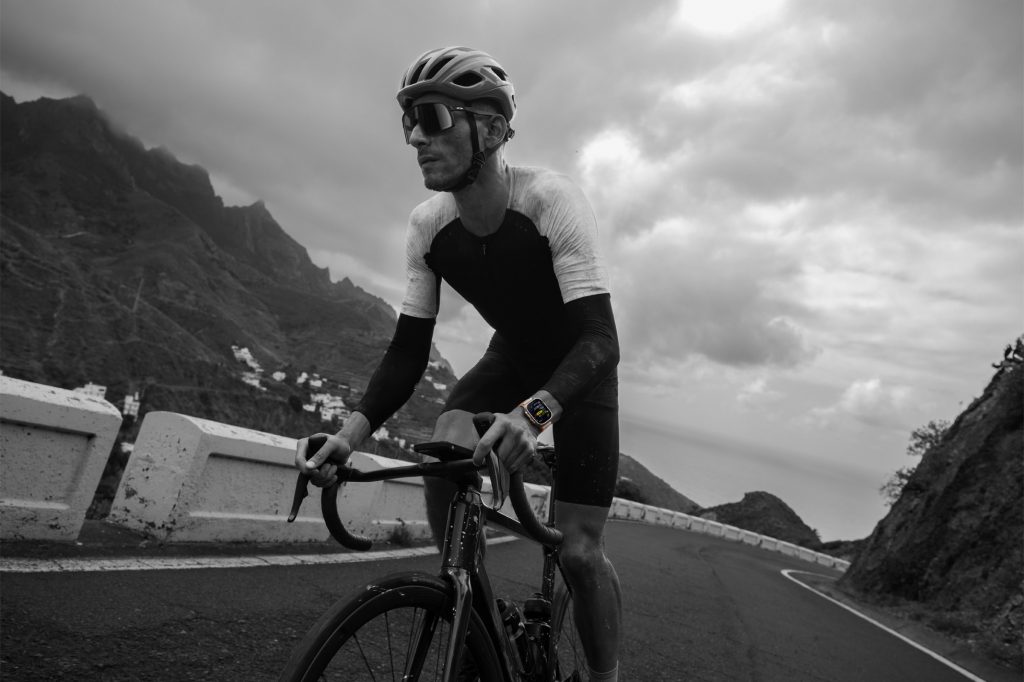 One of the major upgrades in the Apple Watch Ultra 2 is the brighter 1.9-inch 502 x 410-pixel Retina OLED screen display, which now has up to 3,000 nits. It's twice as bright as the Watch Ultra. Ultimately, for outdoor enthusiasts who are either out in the sun or in the dark, the sun's glare should not be an issue anymore, and you can also use it to light up in the dark. Plus, the new Modular Ultra watch face shows dynamic details like altitude, depth, or seconds along the outermost edges.
The smartwatch has the same titanium case that's lightweight and strong enough to prevent corrosion. The case, however, is raised a little bit to make sure the sapphire crystal from edge impacts. In terms of water and dust protection, the Watch Ultra 2 is certified to IPX6 standards, meaning it's dust-resistant and water-resistant up to 100 meters. The smartwatch has also been tested to MIL-STD 810H1, which means it went through and surpassed over 30 testing situations, including extreme temperature, moisture, dust, and shock tests.
Also Read: Apple Watch Series 9 Review: Is It Really Worth It?
Meanwhile, Apple brought in features like the double tap control, on-device Siri dictation, and precision finding. The double tap gesture control enables you to tap two fingers together twice and trigger an array of tasks, depending on context clues. Say, someone is calling. You can answer the answer the call by double-tapping on your smartwatch's screen. This applies to several other tasks such as playing/pausing music, switching the flashlight on/off, scrolling through your notification Smart Stack, stopping/resuming timers/stopwatches, snoozing alarms, and more.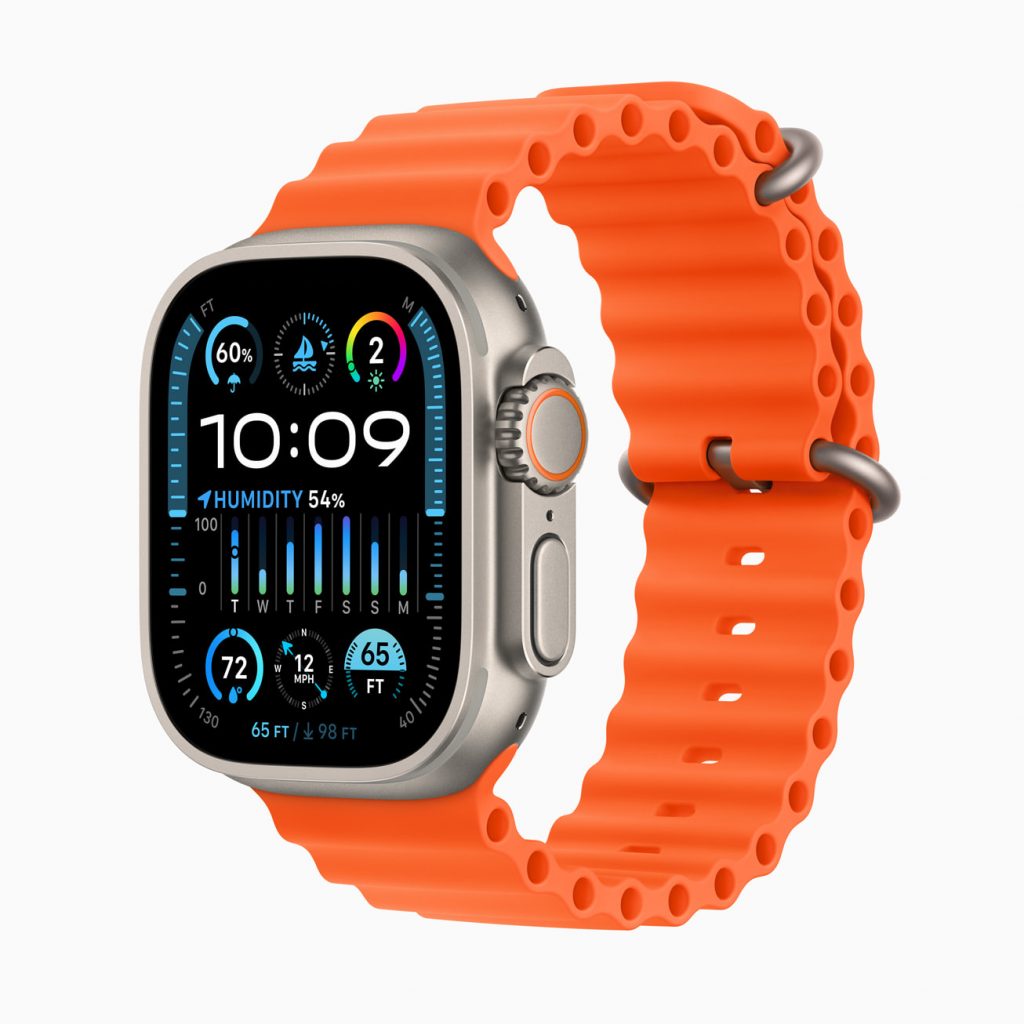 Besides gesture control, the Watch Ultra 2 also allows you to use Siri from your smartwatch without an internet connection. Actions like starting a workout or setting an alarm are now possible with the Apple Watch Ultra 2 even without Wi-Fi or mobile data. Siri dictation is also 25% more accurate than the Apple Watch Ultra.
These are nifty functionalities, for sure. However, I feel like these could have been just an iOS update that older smartwatches can get. But just a sidenote—this is only available to the 2023 Apple Watch lineup.
Also Read: Ultrahuman Ring Air vs. Oura Ring Review: Which Is Better?
There's no change in battery life as it has the same 36-hour battery with regular use and up to 72 hours in low-power mode. As a wearable device designed for the extreme, the Apple Watch Ultra 2 can survive extreme water sports activities, such as kitesurfing and wakeboarding. You can even use it for recreational freediving and scuba diving to 40 meters.
The Apple Watch Ultra 2 retains the same sensors, including an accelerometer, a gyroscope, a heart rate sensor, a barometer, an always-on altimeter, a compass, a blood oxygen level sensor, a VO2 max sensor, and a body temperature sensor.
Also Read: 5 Best Smartwatches for Sleep Tracking
The Verdict: Is the Apple Watch Ultra 2 Worth It?
The Apple Watch Ultra 2 does not have significant changes from the Watch Ultra from the specs and features standpoint. The S9 chip is the only notable upgrade that comes with it. Nevertheless, it comes with new good features like the double tap and on-devi Siri. But is it really worth buying for all these?
Here's how I'm going to make a decision if I'm in your shoes. If you are in the market for the first time for the most robust outdoor smartwatch, the Apple Watch Ultra 2 is one of the best options. If you are using a smartwatch older than the Watch Series 8 and you want to upgrade to a well-rounded one, the Watch Ultra 2 is definitely a viable option. But if you are currently using the Watch Ultra, there's no need for you to upgrade unless you think the slightly faster performance and brighter screen is worth the upgrade.
For the latest wearable tech news and updates, follow Smart Ring News on Facebook, Twitter, or LinkedIn.