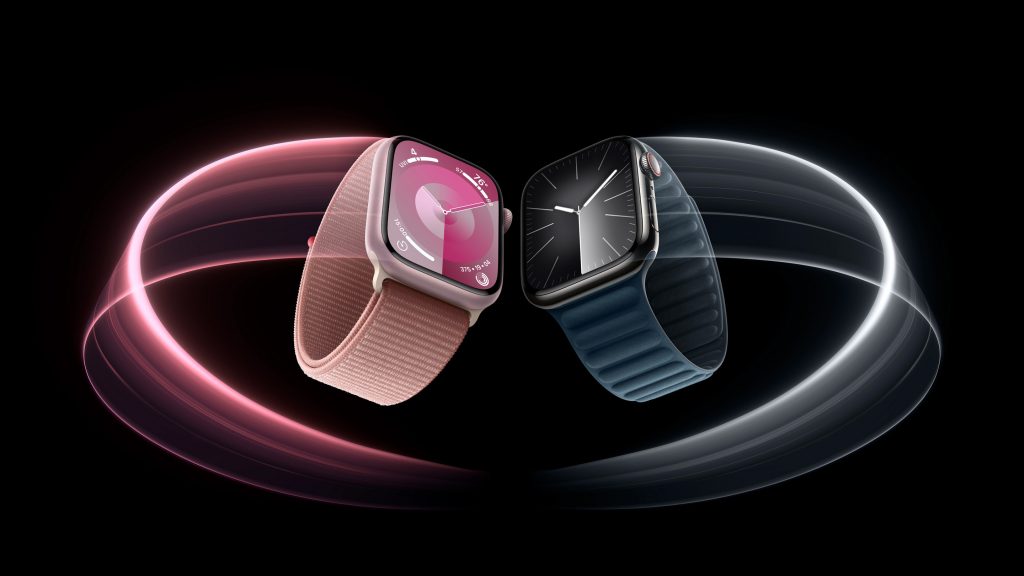 You've probably already heard that the Apple Watch Series 9 is not much of an upgrade from the Watch Series 8. Despite its negligible enhancements in specs and design, many critics believe this year's flagship smartwatch of Apple is still worth checking out. At Smart Ring News, we believe in an unbiased opinion. If you want to know our genuine thoughts about the Apple Watch Series 9, read on!
Apple Watch Series 9 Review
Apple officially launched the Watch Series 9 alongside the Watch Ultra 2. Some of the remarkable upgrades and new features introduced include the new S8 chip, the double tap gesture, on-device Siri dictation, and a few more. Let's discuss whether these new functionalities merit an upgrade to the Watch Series 9.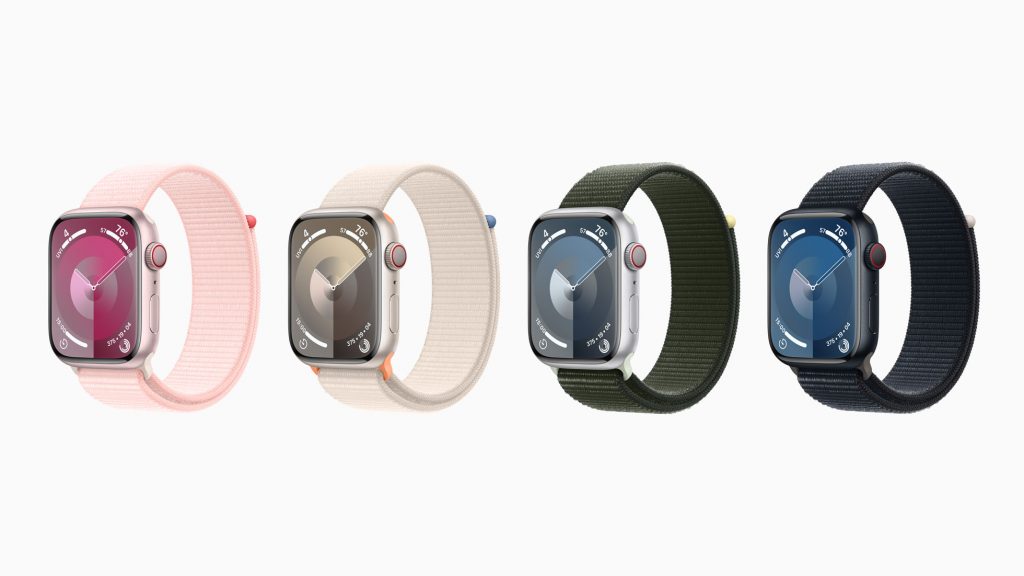 S9 Chip for Improved Performance
Starting off with the S9 chip, probably the biggest upgrade of Apple's latest smartwatch. Apple considers it the mightiest chip to date with 5.6 billion transistors, which is 60% more than its predecessor, the S8. From the battery to the overall performance, the new chip impacts many aspects of the watch, but for the better.
The S9 chip helps the smartwatch to perform more complicated tasks and support more intricate apps and games. With its new four-core Neural Engine, which is double the performance of its predecessor, the Watch Series 9 becomes more capable with machine learning apps and more nuanced workout recognition and health monitoring, especially heart rate monitoring and sleep tracking. In addition, the new ultra-wideband chip within S9 helps in more accurate location tracking, giving features like the Find My app a huge boost. However, this is only applicable to the iPhone 15 lineup and Watch Series 9 to find other phones.
Also Read: 5 Best Smartwatches for Sleep Tracking
Brighter Screen Display
Another "major" upgrade is in the screen display. While we're still getting the same 1.9-inch Retina OLED touchscreen display with 484 x 396 resolution, it's now twice brighter up to 2000 nits, perfect for people who are always out in the sun.
Other than the S9 chip and the brighter screen, there's no other significant upgrade from the specs and design standpoint. The battery life is the same up to 18 hours of regular use, though Apple claims the Watch Series 9 is more power-efficient. The water protection also stays the same and can be used up to 50 meters.
Also Read: Garmin Venu 3 Review: Is It a Good Fitness and Health Wearable?
More Functional Double Tap
Let's talk about upgrades in the functionalities department. First off, the double tap gesture control—the biggest feature Apple is pushing. This functionality allows you to tap two fingers together twice and trigger an array of tasks, depending on context clues. Say, someone is calling. You can answer the answer call by double tapping on your smartwatch's screen. This applies to several other tasks such as playing/pausing music, switching the flashlight on/off, scrolling through your notification Smart Stack, stopping/resuming timers/stopwatches, snoozing alarms, and more.
These are nifty functionalities, for sure. However, I feel like these could have been just an iOS update that older smartwatches can get. But just a sidenote—this is only available to the 2023 Apple Watch lineup.
Also Read: Fitbit Charge 5 vs. Oura Ring 3: Which Is More Advanced Health and Fitness Tracker?
Apple Watch Series 9 Review: Is It Worth It?
Overall, I don't see the Apple Watch Series 9 to be worth getting. Sure, the S9 chip is great and the new double tap feature is handy. But those alone are not worth spending another $399. And the watch's design has barely changed from the Watch Series 8.
So here's how I'm going to look at it—if this is your first time getting an Apple Watch, you should consider the Watch Series 9. If you are currently using the Watch Series 7 or older models, the Watch Series 9 is a worthy upgrade. But if you have the Watch Series 8, I don't believe there's a need for you to upgrade to the Watch Series 9 unless you have the budget and don't really mind spending it.
For the latest wearable tech news and updates, follow Smart Ring News on Facebook, Twitter, or LinkedIn.