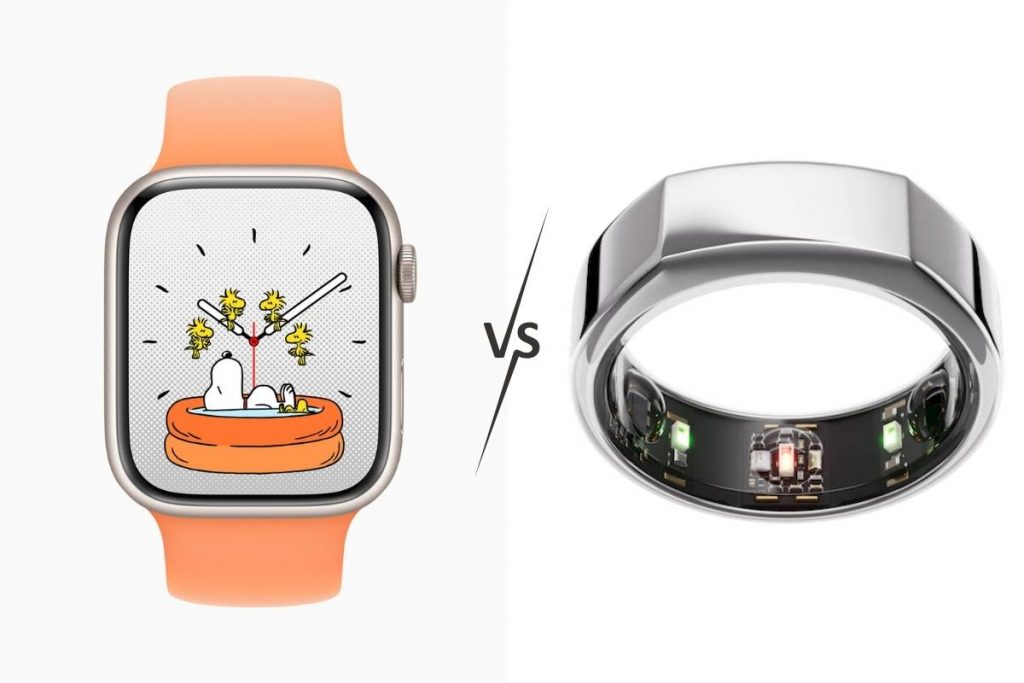 Is the Oura Ring more accurate than the Apple Watch Series 9? Is the Oura Ring worth it if I have an Apple Watch Series 9? Can the Apple Watch Series 9 do what an Oura Ring does? These are just some questions you might be wondering—that's why you're reading this right now.
In this Oura Ring vs. Apple Watch Series 9 Review, we compare two of the most popular wearables for sleep tracking. Sure, these two are very different in form factor. They do share a lot in common in terms of features. In this review, we zero in on the sleep-tracking front. Nevertheless, I will also discuss in passing other health-tracking functionalities these devices do for heart rate, activities, blood oxygen, and even recovery.
Oura is a Finland-based health tech company that became widely popular among athletes and Hollywood celebrities during the 2019 pandemic. In November 2021, Oura released its third-generation smart ring, the Oura Ring Gen 3, but its first-generation smart ring came out in 2015.
Health and wellness is the biggest focus of Oura, monitoring metrics like sleep, activities, and readiness based on a bunch of factors. Oura also has a scoring system for these metrics and provides insights into these metrics.
Meanwhile, Apple needs no introduction. As the biggest tech company in the world, chances are you are using at least one of their range of devices. Apple started releasing the first-generation Apple Watch in 2015. More than 8 years later, we've seen one of the most advanced smartwatches ever released—the Apple Watch Series 9.
ALSO READ: 7 BEST OURA RING ALTERNATIVES YOU CAN BUY NOW
Oura Ring vs. Apple Watch Series 9 Comparison
Before diving deeper into the core features of these wearables, here's a quick side-by-side table comparing their functionalities:
| | | |
| --- | --- | --- |
| OURA RING GEN 3 | | APPLE WATCH SERIES 9 |
| Yes | SLEEP TRACKING | Yes |
| Yes | ACTIVITY TRACKING | Yes |
| Yes | HEART RATE MONITORING | Yes |
| Yes | RECOVERY MONITORING | No |
| Yes | STRESS MANAGEMENT | No |
| Yes | BLOOD OXYGEN MONITORING | Yes |
| No | BLOOD SUGAR MONITORING | No |
| Yes | MENSTRUAL CYCLE TRACKING | Yes |
| Up to 7 days | BATTERY LIFE | Up to 18 hours |
| 10 ATM (water-resistant up to 100 meters) | WATER PROTECTION | IP6x water-resistant up to 100m/Swim and dive-proof up to 50m |
| $5.99/mo. | MONTHLY MEMBERSHIP | N/A |
| From $279 | PRICE | From $399 |
| GET OURA RING 3 HERE! | | GET APPLE WATCH SERIES 9 HERE! |
Oura Ring vs. Apple Watch Series 9: Features and Functionalities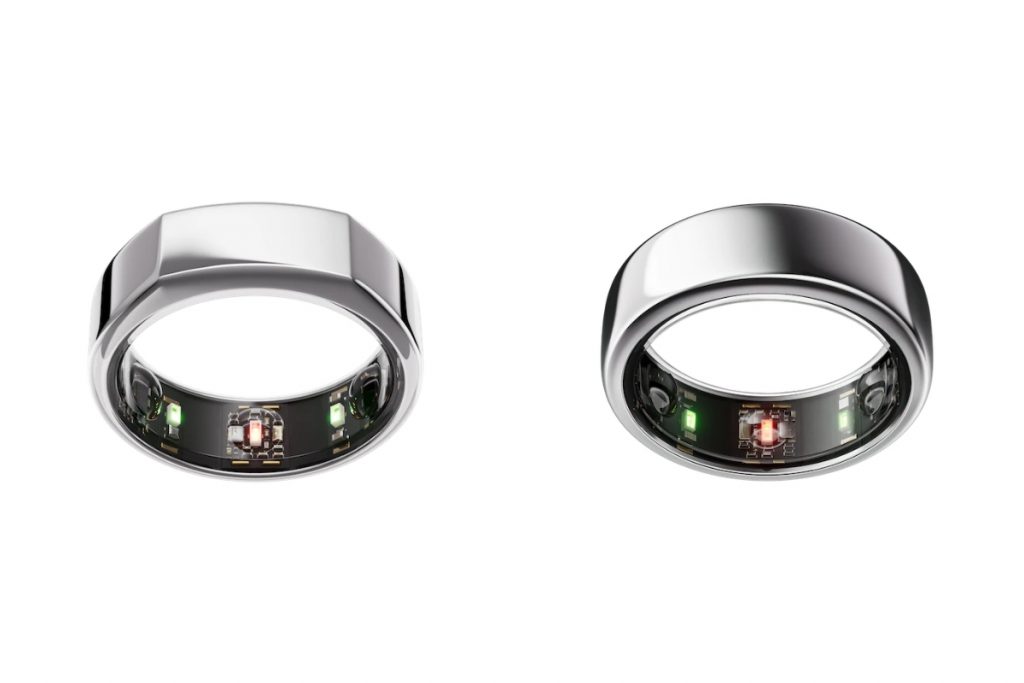 Let's see how the Oura Ring Gen 3 and Apple Watch Series 9 stack up against each other in terms of sleep tracking.
Oura gives a sleep score on a scale of 1 to 100, 100 being the highest, based on the quality of your sleep. The smart ring takes into account factors like sleep duration, restfulness, REM sleep, deep sleep, timing, and resting heart rate to come up with a score.
One of the best things about Oura is that it gives you detailed data on your sleep that is very easy to understand through its graphs and trends. When you get a sleep score that's on the low end, Oura will suggest exercises you can do to improve your sleep, whether it's reducing your caffeine intake or avoiding workouts closer to bedtime.
ALSO READ: APPLE WATCH SERIES 9 VS. 8 REVIEW: IS THE WORTH THE UPGRADE?
In addition, Oura has some basic meditation and mindfulness content to help you improve your overall wellness goals. If you need more, the monthly membership gives you more in-depth content and sleep exercises. Overall, Oura's sleep tracking is the most useful feature for people with sleep apnea, chronic insomnia, and other sleep-related problems.
On the other hand, the Apple Watch Series 9 is a versatile smartwatch that is capable of tracking sleep. Unlike the Oura Ring, Apple's 2023 flagship smartwatch provides minimal sleep data, such as duration, timing, wake-up time, and sleep stages (core sleep, deep sleep, and REM). Through the Sleep app on your smartwatch, the Apple Watch Series 9 can show trends too but for up to 14 days only unlike Oura that gives you trends as long as you are using it.
ALSO READ: APPLE WATCH SERIES 9 REVIEW: IS IT REALLY WORTH IT?
To track sleep, you need to create a sleep schedule, and each sleep has to be at least 4 hours long each night. The good thing about the Apple Watch Series 9 is that it can alert you when you have to wake up based on your set sleep schedule. Turn on Sleep Focus to limit distractions such as notifications and calls. Apple's sleep-tracking ability is not as detailed as Oura's, but it does give you insightful data.
Both devices can track activities, heart rates, blood oxygen saturation (Sp02), and body temperature. Oura, however, has recovery monitoring capabilities.
ALSO READ: OURA RING GEN 3 VS. SAMSUNG GALAXY WATCH 6: IS OURA BETTER THAN SAMSUNG GALAXY WATCH?
Oura Ring vs. Apple Watch Series 9: Specs and Design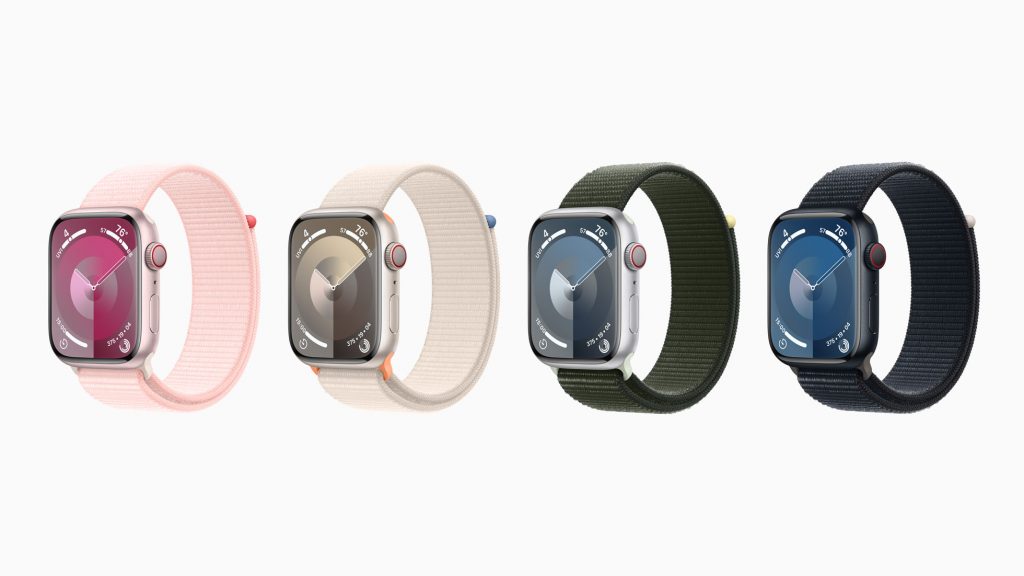 The Oura Ring Gen 3 is made of titanium and coated with PVD, while the inner shell is made of non-allergenic molding. It weighs 4-6 grams, depending on the size. Battery-wise, the Oura Ring Gen 3 can last up to 7 days, and each full charge takes about 20 to 80 minutes. When it comes to water resistance, the smart ring is certified to 10 ATM standards and can survive underwater for up to 100 meters.
Meanwhile, the Apple Watch Series 9 has a 1.9-inch Retina OLED display. Its battery can last up to 18 hours for all-day use and up to 36 hours in low-power mode. In terms of water protection, the Apple Watch Series 9 is certified to IP6x standards, so it's dust-proof, water-resistant up to 100 meters, and swim-proof up to 50 meters.
ALSO READ: ULTRAHUMAN RING AIR VS. OURA RING: WHICH IS BETTER?
Oura Ring vs. Apple Watch Series 9: Pricing and Availability
The Oura Ring Gen 3 is available in two styles: Heritage (price starts at $299) and Horizon (price starts at $349). Colors available include silver, black, stealth, gold, and rose gold. It comes with a free 1-month premium membership, which costs $6 per month after.
The 41mm Apple Watch Series 9 starts at $399, while the 45mm variant starts at $529. The aluminum model is available in starlight, midnight, silver, (PRODUCT)RED, and pink finishes, while the stainless steel model is available in silver, gold, and graphite finishes.
Get Apple Watch Series 9 here!
The Verdict: Which Wearable Is Best for Sleep Tracking?
Which wearable should you get for tracking sleep? If you worry about improving sleep alone, the Oura Ring Gen 3 is the best option. It also has impressive recovery monitoring and decent activity tracking. However, if you are looking for a well-rounded wearable that can do sleep tracking without hiccups, the Apple Watch Series 9 is more than enough to get you started on your sleep-tracking journey. Not to mention, it has so many other features you can use on a day-to-day basis.
For the latest wearable tech news and updates, follow Smart Ring News on Facebook, Twitter, or LinkedIn.