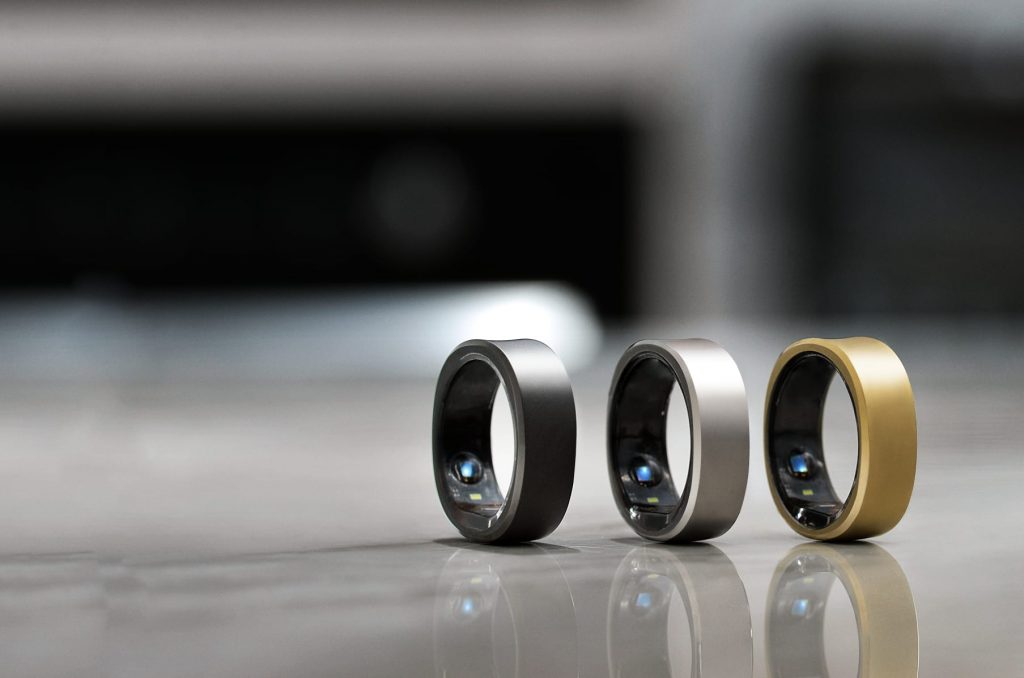 Released in January 2023, RingConn is one of the brand-new smart rings joining the health and wellness market. Developed by a Chinese health technology firm with headquarters in Delaware, RingConn shows to be a promising wearable for people who want to get better at their health and fitness. Here's everything you need to know about RingConn:
RingConn Summary
| | |
| --- | --- |
| SPECS AND FEATURES | |
| Activity tracking | Yes |
| Heart rate tracking | Yes |
| Sleep tracking | Yes |
| Recovery monitoring | Yes |
| Stress Management | Yes |
| Blood oxygen monitoring | Yes |
| Blood sugar monitoring | No |
| Body temperature monitoring | Yes |
| Period Prediction | Yes |
| Contactless payment | No |
| Built-in storage | No |
| Battery life | Up to 7 days |
| Protection | Water-resistant (up to 50 meters) |
| Sizes | 6-14 mm |
| Finishes | Moonlit Black, Midnight Black, Pale Gold |
| Price | $279 |
| | Get RingConn here! |
RingConn Specs and Features
Pretty much like any health and fitness smart ring on the market, RingConn is a versatile wearable that can track your sleep and activities. Along with these features are heart rate tracking, blood oxygen monitoring, and body temperature monitoring through the skin. In later updates, RingConn enabled recovery tracking and period prediction, which are common features among health smart rings.
Using its 3-axis accelerometer and 4 temperature sensors, RingConn can automatically track the different stages of sleep—light sleep, deep sleep, and REM. It also analyzes your sleep patterns and gives you a rating (bad, good, and excellent) based on the quality of your sleep and the factors that impact it. Taken into consideration are factors like resting heart rate, heart rate variability, restfulness, and body temperature.
ALSO READ: OURA RING VS. APPLE WATCH SERIES 9: WHICH IS BEST FOR SLEEP TRACKING?
In terms of fitness tracking, RingConn is capable of monitoring your steps, calorie burn, and heart rate during workouts. Using its 3-axis accelerometer, RingConn can automatically sense a range of workouts, from simple activities such as walking and running to more complex ones such as skiing and swimming. On top of those metrics, the smart ring also looks at your resting metabolism rate (RMR).
RingConn uses 4 photoplethysmograph (PPG) modules for tracking your blood oxygen saturation levels or simply the amount of oxygen in your blood, which is useful for people with heart-related conditions.
ALSO READ: 5 BEST SMARTWATCHES FOR SLEEP TRACKING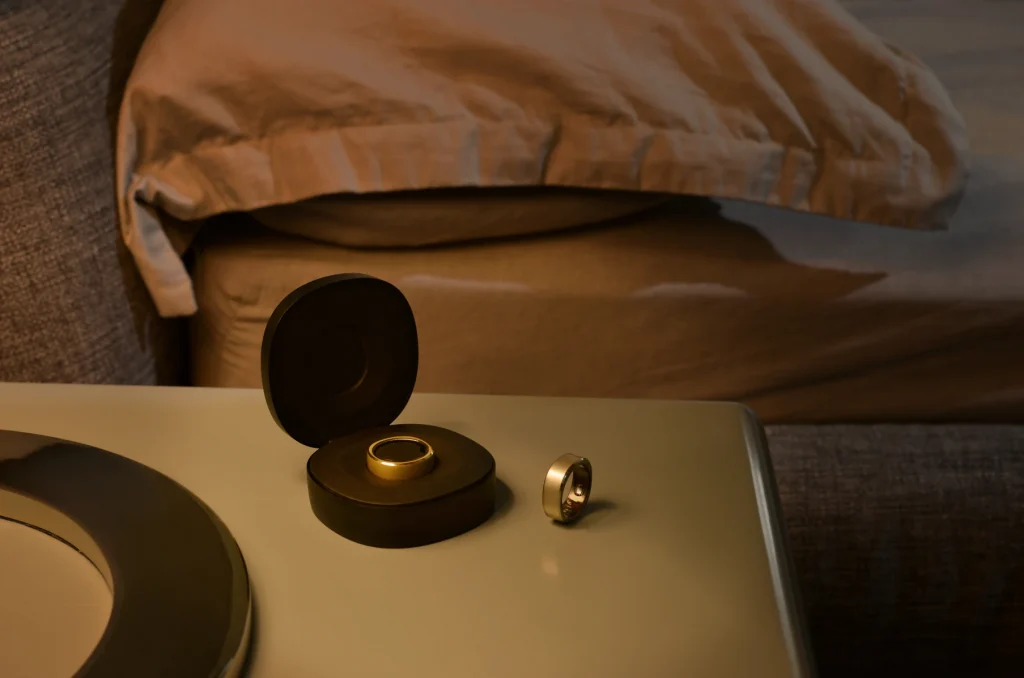 RingConn puts heavy emphasis on its no-subscription business model, giving users everything at a one-time price. It's able to store your data 24/7, which you can also access anytime.
In terms of specs, the smart ring is made from PVD-coated titanium, weighing 3-5 grams, depending on the size. The battery life of RingConn lasts up to 7 days and up to 150 days with the support of its charging case. When it comes to water protection, the ring is certified to IP68 standards, so it's water-resistant for up to 50 meters.
ALSO READ: OURA RING GEN 3 VS. SAMSUNG GALAXY WATCH 6: IS OURA BETTER THAN SAMSUNG GALAXY WATCH?
RingConn Pricing and Availability
RingConn costs $279 and is available in 6-14 mm sizes in colors moonlit black, midnight black, and pale gold. Each ring comes with a charging case and a USB-C charging cord. RingConn is currently available in 22 countries and territories, including the United States, the United Kingdom, Canada, Australia, New Zealand, France, Spain, Germany, Italy, Singapore, Japan, Hong Kong, and China. It should be available to more countries and territories soon.
For the latest wearable tech news and updates, follow Smart Ring News on Facebook, Twitter, or LinkedIn.