The smart ring market may be dominated by health and fitness devices, but you can find a bunch that enables you to pay at counters seamlessly with just a tap. And although you can find several smart rings that support contactless payments, not all of them are created equal. The good news is, we made sure to highlight only the best payment smart rings in this post so you can choose which you can use in your country.
Better known as contactless payment rings or pay rings, these types of smart rings use NFC (near-field communication) technology to connect them to a point of sale (POS) machine. Much a like a credit or debit card that you just tap close to the terminal to pay, these contactless payment rings work the same. All you need to do is register your debit or credit card through your chosen ring's app and start tapping to pay. That is how convenient it is to use contactless payment rings, so there's no surprise why it is the most popular wearable for payments.
Contactless payment rings are still emerging with McLear leading the way. But there are other players sprouting that I think can give McLear users a run for their money. If you are looking for the best contactless payment rings in 2023, Smart Ring News breaks down the 5 Best Smart Rings for Payment:
1. Quontic Pay Ring (U.S.)
The Quontic Pay Ring is the first wearable payment smart ring offered by a bank in the U.S. However, this ring is not commercially available. Instead, Quontic Bank offers the Quontic Pay Ring exclusively to their checking account customers for free. The Quontic Pay Ring is as secure as using your debit card. If you lose it, you have the option to temporarily disable your ring until you find it.
You can also customize transaction amount limits and control where and how to use it right through Quontic's app. Like most NFC rings, the Quontic Pay Ring is a passive device, which means you don't have to charge it to use it. It is always ready anytime you want to use it at terminals.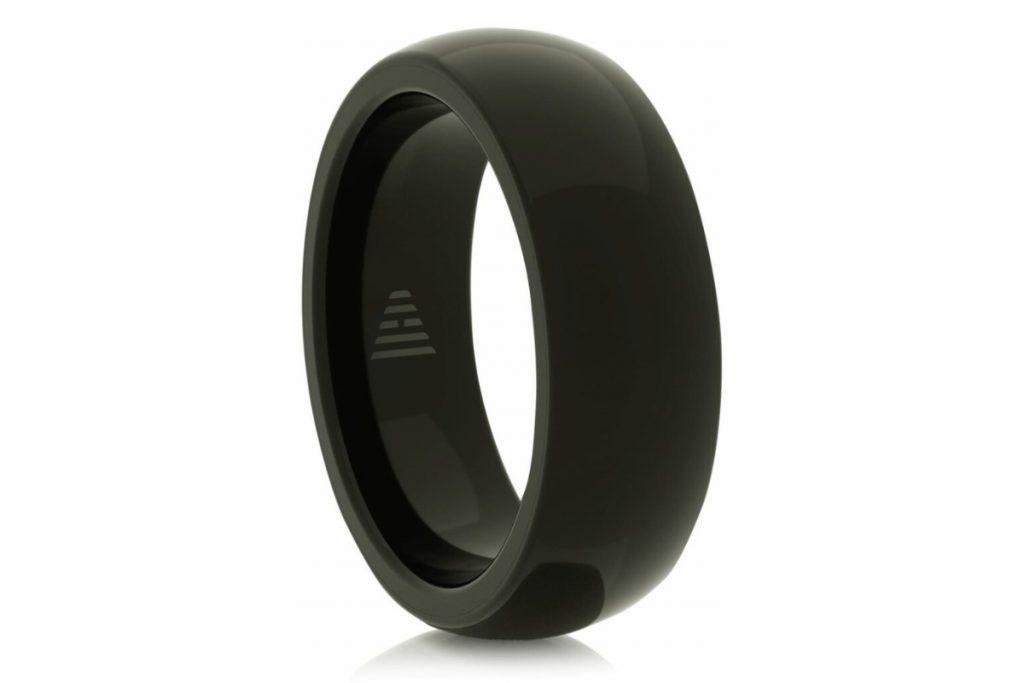 The Quontic Pay Ring is a rebranded McLear RingPay. If you haven't heard of McLear already, it is the leading contactless payment ring in the U.K. and Europe right now with similar features as the Quontic Pay Ring. Like the McLear smart ring, the Quontic Pay Ring is made from high-purity zirconia ceramic, making it water-proof, scratch-resistant, and durable enough to be used day in and day out. If you are based in the U.S., simply open a checking account with Quontic Bank to get this ring.
2. McLear RingPay 2 (U.K.)
A pioneer in payment rings, McLear is the most popular and established of all payment rings. McLear RingPay 2 is a passive device, which means it requires no charging at all. You may add and manage up to 4 rings as well if you want to use different rings for different purposes (personal, business, etc.) or for different people (spouse, children, parents, etc.). You are also allowed to transfer funds between these rings.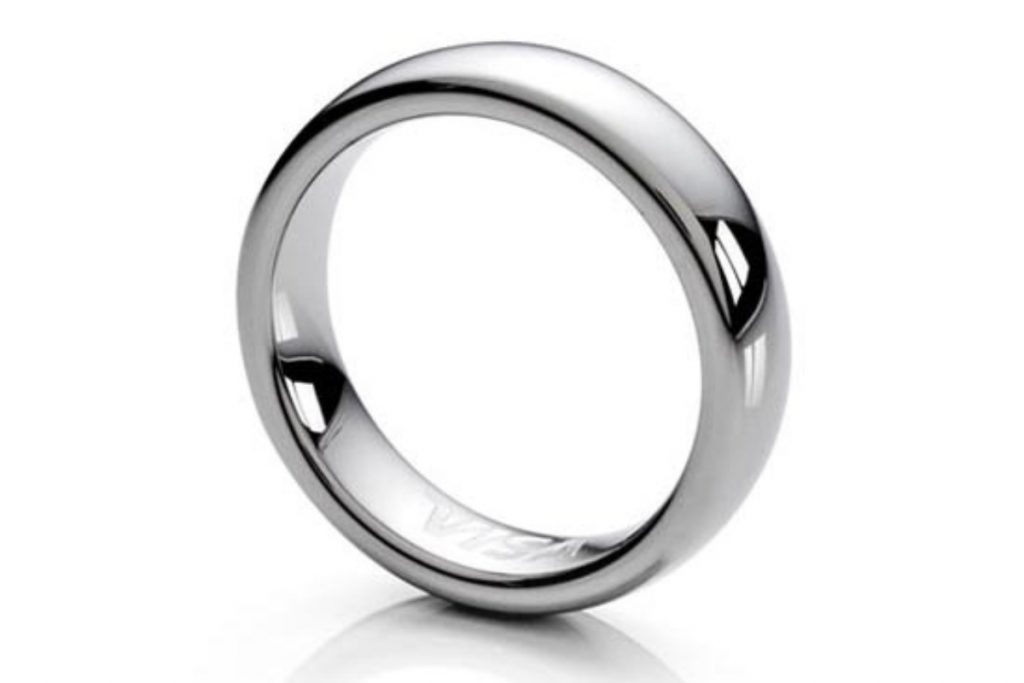 If you are too afraid of losing your ring, the McLear RingPay app allows you to suspend and unsuspend your ring at any time. If you are concerned about unauthorized transactions, you can set up a PIN for all transactions that go above your contactless limit. Other useful RingPay features include expenditure tracking, automatic top-ups, a cashback rewards program, and donation to your chosen charity.
However, McLear RingPay 2 is only available to select bank customers in the U.K. for now. But you may also use it at payment terminals outside the U.K. as long as they have the contactless payment sign. Another significant downside to consider is that the ring is valid only after 36 months.
The McLear RingPay 2 costs £99.99 for the black and white variants and £119.99 for the silver variant. It is available in sizes from 4.5-16mm. Check out the McClear RingPay 2!
3. Cnick (Europe)
The only contactless payment ring available widely in most European countries, Cnick is the perfect choice if you live within this region, such as the U.K., Germany, France, Spain, Italy, Switzerland, Finland, Norway, Denmark, and Sweden. Nevertheless, you can still use Cnick outside Europe where Visa and MasterCard are accepted.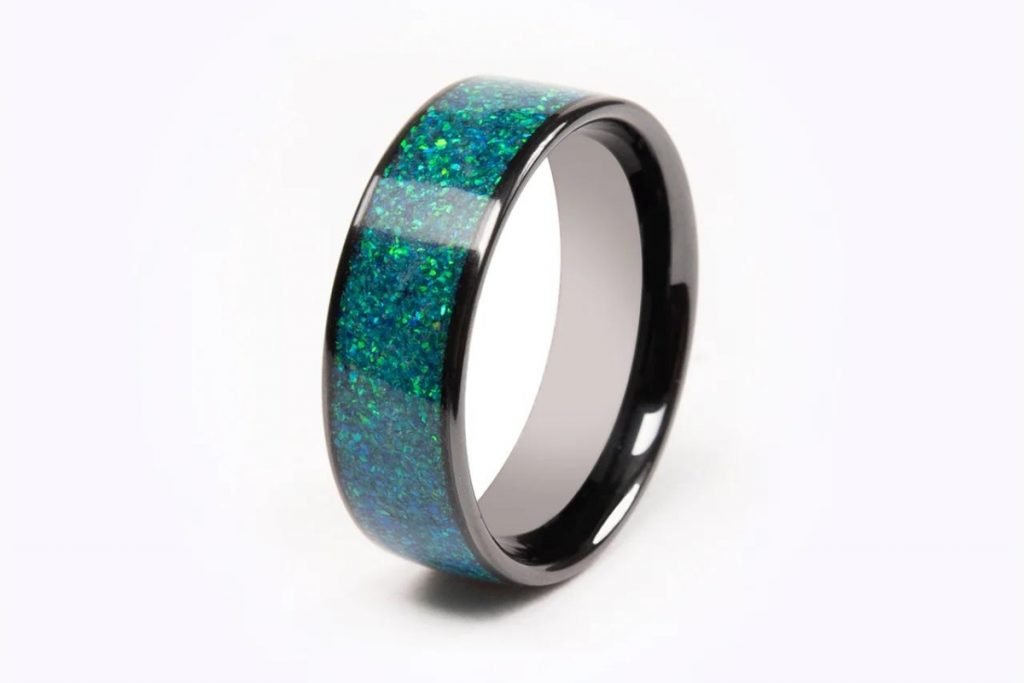 Unlike other contactless payment rings that depend on top-ups and wallets, Cnick connects your payment cards so your card will be charged. In terms of security, Cnick uses a token for your payment card in place of your account number or card number. Therefore, you can guarantee that your account numbers will not be used or stolen while you use the ring.
Cnick costs €119 for basic models, while the more sophisticated variants cost €139. You also have the option to customize your ring starting at €135. Check out Cnick!
4. Evering (Japan)
The Evering is the first contactless payment ring in Japan available exclusively to credit card users. Regardless of brand, whether it's Visa, MasterCard, JBC, Amex, or Diners, as long as your card is issued in Japan, you can connect it to your Evering. However, it does not work with debit and prepaid cards for now. It does work with any payment terminals that have the contactless payment symbol.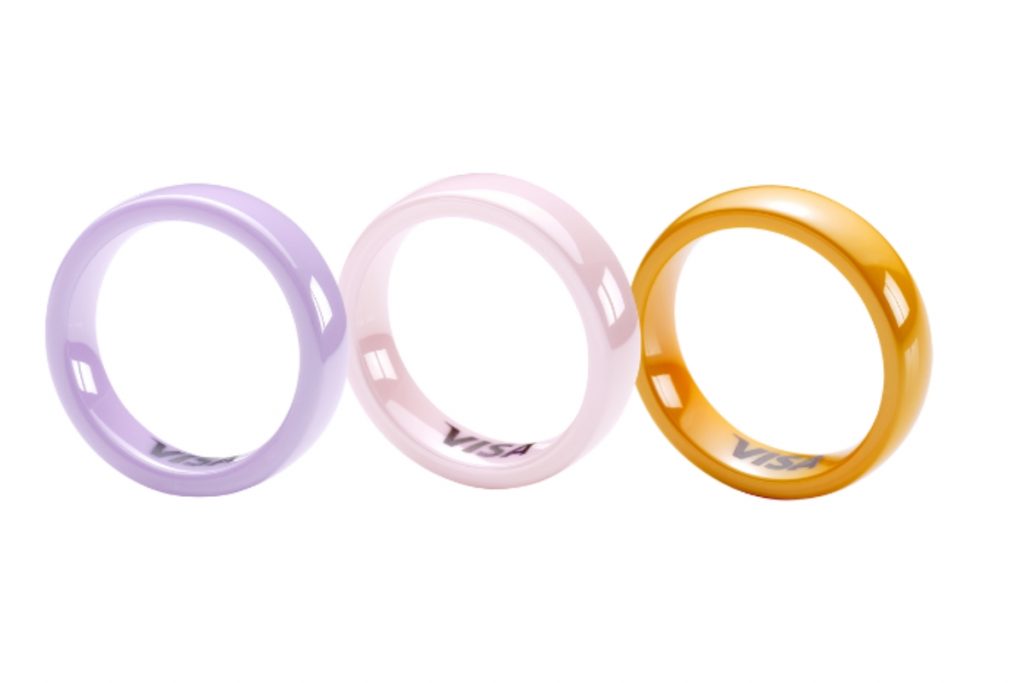 Users may use the ring without keying a PIN. In case it gets lost or stolen, users may disable their ring through the Evering app. The monthly floor limit of the Evering is 120,000 yen (~1,000 USD). The lifetime limit of the ring is 1 million yen (~9,100 USD). Once used up within the expiration date, users will receive a new Evering.
Made from zirconia ceramic, the Evering is passive and requires no charging. It is available in black color only with sizes from 4.5 to 12 mm.
Evering costs 19,800 yen for the black and white variants and 21,450 yen for the silver variant, inclusive of tax. Other color variants like orange, pink, and purple are available for monthly plans. Check out the Evering!
5. Oura (Worldwide – Coming Soon!)
Now let's set the record straight—contactless payment is not yet available with the Oura Ring. But what we've heard so far is that the Finnish company will soon be incorporating it into the fourth-generation Oura Ring, which I think is a game-changing move considering its already powerful sleep and recovery tracking capabilities. We have yet to wait for Oura's official announcement, but for now, I hope contactless payment will see the light of day with Oura 4. Check out the Oura Ring!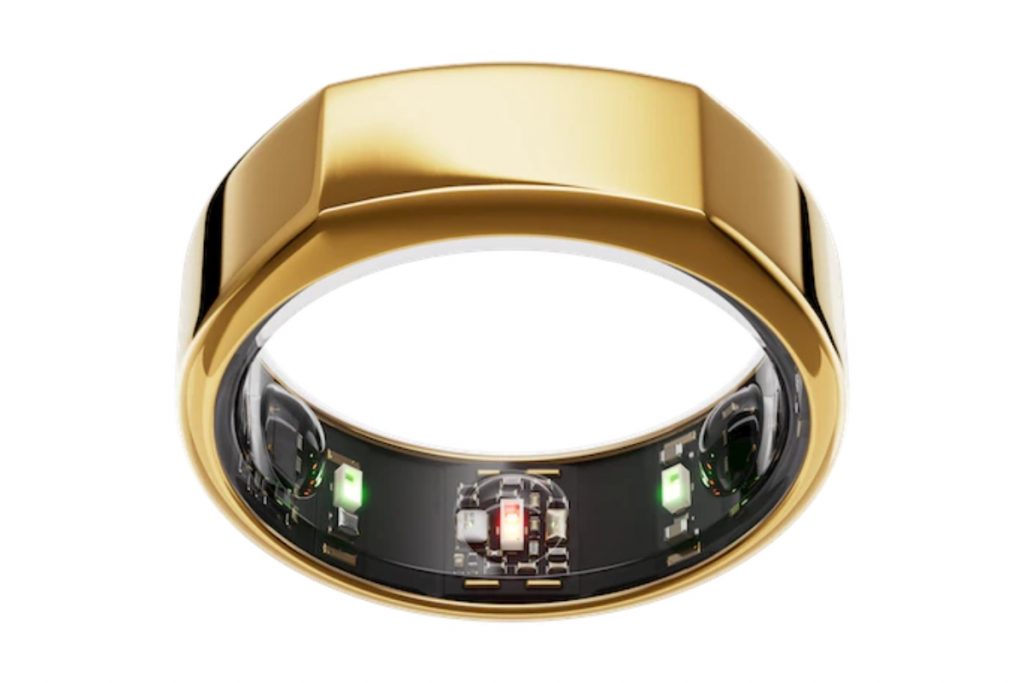 Best Contactless Payment Rings
Other smart rings for payments available for purchases include Esos Ring (U.S.), K Ring, and Laks Ring2Pay (India). There are also a couple of soon-to-be-released crowdfunded pay rings such as Tapster and Xenso S-Ring.
Overall, there's not much competition on the market right now for contactless payment rings. Choosing a pay ring right now mostly depends on whether it is available in your country or not. Many wearable tech brands have expressed interest to foray into the contactless payment space. But we have yet to see them work.
Have you used any of these pay rings? What do you think of them? Let us know in the comments!