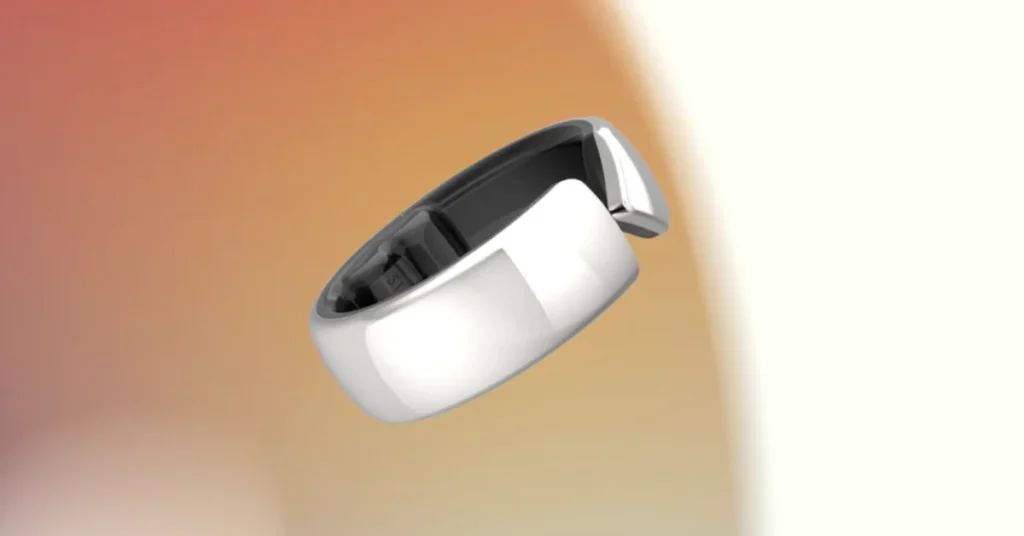 One of the much-anticipated smart rings coming soon has a heavy emphasis on women's health tracking. The Evie Ring, developed by California-headquartered health company Movano, is touted as the first medical-grade health wearable designed for women. But what exactly does it do? From specs and features to pricing and release date, here's everything you need to know about the Evie Ring:
Evie Ring Specs and Features
One of the most significant design features of the Evie Ring is its open design that stretches up to 2 millimeters, making it flexible and more comfortable to put on and off. This is the first time any smart ring has used such a design with existing rings being closed-loop. Women's knuckles can get a little larger due to changes in hormones during perimenopause and menopause, so this open design allows for a good fit no matter what. In addition, finger size can also fluctuate with the seasons, hydration levels, and salt intake.
Inside the smart ring is a host of sensors that can track various health metrics such as heart rates, blood oxygen, movements, calorie burn, sleep cycles, and body temperature. Menstrual cycle tracking is one thing that makes the Evie Ring very useful for women, helping users monitor their menstrual cycle and ovulation, whether they want to plan or avoid pregnancy.
ALSO READ: FITBIT VERSA 4 REVIEW: IS IT WORTH BUYING IN 2023?
Unlike health and wellness smart rings on the market, the Evie Ring is approved by the US FDA, so it's considered a medical-grade wearable, meaning it passed the standards set for devices used in doctors' offices and hospitals. You can expect that Evie Ring can accurately measure heart rate and blood oxygen saturation the same way pulse oximeters can for both light and dark-colored skin.
The smart ring is water-resistant, so you can wear it in the shower or while swimming. In terms of battery life, you can use it for 3-4 days per full charge. Each charge takes about 1 hour to complete. Each smart ring also comes with a charging case that can extend its life up to 10 times.
ALSO READ: APPLE WATCH SERIES 9 REVIEW: IS IT REALLY WORTH IT?
Evie Ring Pricing and Availability
Movano has not officially announced yet how much the Evie Ring would cost. But based on the current market price of smart rings of the same level, this ring might cost $250-$300. Movano already announced that there will be no subscription fee, unlike Oura Ring.
The Evie Ring will be available in gold, silver, and rose gold colors. All of them have an anodized aluminum finish. It is now available for pre-order. Shipping starts in November 2023.
For the latest wearable tech news and updates, follow Smart Ring News on Facebook, Twitter, or LinkedIn.