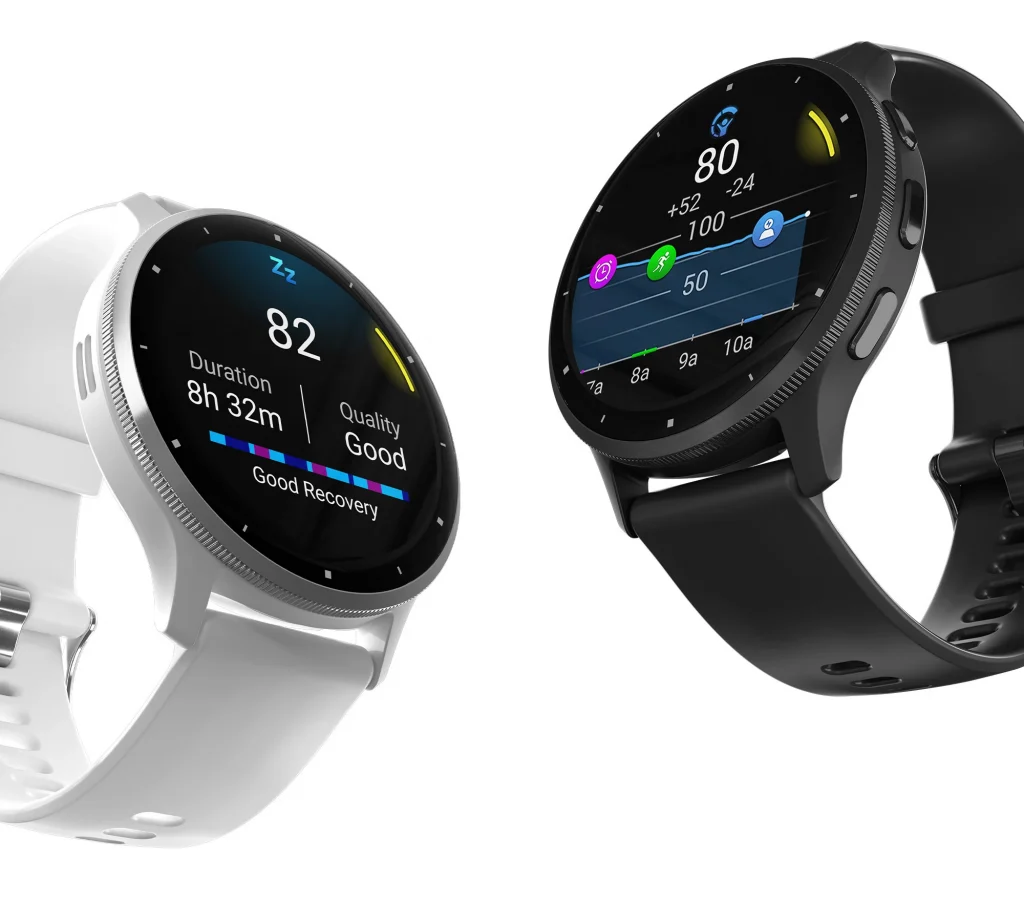 Garmin, one of the most successful smartwatch vendors, has finally released Venu 3, the latest generation of smartwatch from the highly lauded series. How does it stack up? Is it worth upgrading from Venu S2? In this Garmin Venu 3 review, I broke down everything you need to know about this device—from features to pricing and whether or not it's worth it. Without further ado, let's get right into it.
Garmin Venu 3 Review: Specs
The 1.4-inch AMOLED touchscreen display is protected by Corning Gorilla Glass 3 which makes it scratch-resistant and highly durable enough to survive up to a 1.2-meter drop. Its bezels are made with stainless steel, making it lightweight, while the straps are made from a silicone material. The smartwatch, including the strap, weighs 40-42 grams, depending on the variant.
Garmin Venu 3 is certified to 5 ATM standards, meaning it can withstand pressures equivalent to about 50 meters or 164 feet underwater. If you are wondering if it's okay to use the device for swimming and snorkeling, it definitely is. It's best to avoid diving with it, though.
The battery can last up to 14 days in smartwatch mode per single charge. This is the default mode where the smartwatch continuously tracks your activities and heart rate and sends notifications from your phone. This is pretty impressive considering most smartwatches in this mode can only survive for a day (ahem, Apple). If the always-on display is activated, the device can last up to 5 days.
The smartwatch also has a built-in speaker and microphone for taking calls and responding to text messages using your phone's voice assistant.
Also Read: 5 Best Garmin Smartwatches
Garmin Venu 3 Review: Features and Functionalities

Sleep Tracking
Garmin Venu 3 can automatically track your sleep from the moment you turn in to the different stages of sleep (light, deep, and REM) until you wake up. In addition, it can also monitor your heart rate variability (HRV) and blood oxygen throughout your sleep. For naps, the watch can automatically detect and log them as well. At the end of your sleep, you get a sleep score and personalized insights on how you can improve your sleep.
Activity Tracking
A core of Garmin, fitness or activity tracking is something you can rely on Venu 3. It has a pretty accurate activity tracker, keeping tabs on your steps, flights, and calorie burn. Venu 3 can also track your maximal oxygen consumption (V02 max) or the maximum amount of oxygen you can use during an intense exercise. For wheelchair users, even more impressive is that Garmin Venu 3 can track your movements.
Heart Rate Tracking
What is a fitness device without heart rate tracking? With Garmin Venu 3, you have continuous heart rate monitoring, perfect for fitness enthusiasts and people who have a heart-related disease. With it comes HRV, which is key to understanding your overall health.
Also Read: Best Garmin Fitness Trackers
Body Battery
Garmin's trademarked recovery or energy monitoring feature comes in handy for fitness enthusiasts, enabling you to know whether or not your body has enough energy to power through an activity or workout. Plus, you also get daily insights on the things that affect your energy.
Women's Health Tracking
For women, Garmin Venu 3 can be used to track your menstrual cycle and pregnancy. In addition, you also get lessons on exercise and nutrition.
Daily Health Insights
As mentioned, you get personalized health insights daily for your sleep, recovery, HRV status, daily calendar, and more. This is highly customizable based on your priorities.
Also Read: Oura Ring 3 vs. Garmin Fenix 7 Review: Which Device Fits You Best?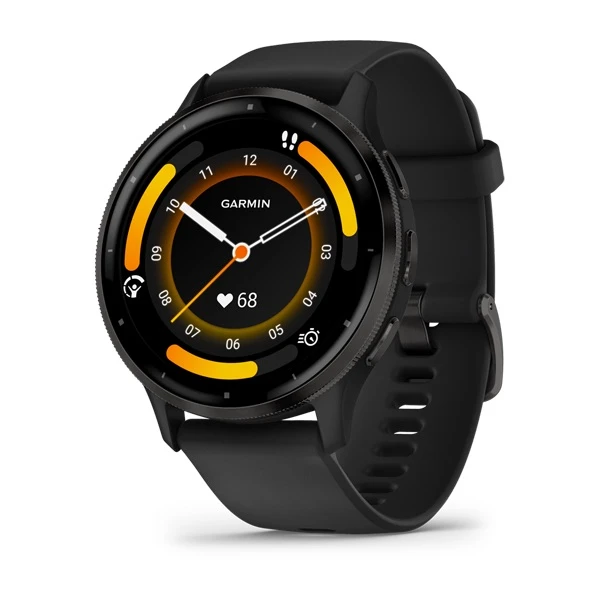 Garmin Connect
If you value synchronization with fitness and other apps, the Garmin Connect app for Android and iOS allows you to preload more than 30 GPS and indoor sports apps for your walking, running, cycling, swimming, and more. You may also create a step-by-step workout from over 1,600 exercises and share it directly with your smartwatch. Meditation, mindful breathing exercises, and jet lag adviser are also worthy features you can find on the app.
Garmin Connect also has animated on-screen workouts and Garmin Coach to help you train more effectively. Garmin Coach is specially designed for runners, marathoners, and triathletes, giving you free adaptive 5K, 10K, and half-marathon training plans from expert coaches.
Accident Sensing
Garmin Venu 3 also has safety features that can help you save yourself in case an accident happens. If it senses that something bad happens to you, your watch will send a live location to your emergency contact.
Also Read: Fitbit Charge 5 vs. Oura Ring 3: Which Is More Advanced Health and Fitness Tracker?
Music
What is a workout without music, right? Garmin Venu 3 allows you to download songs and playlists from streaming apps such as Spotify, Amazon Music, and Deezer. No need to carry your phone with you all the time—with your watch, you're good to go. The device has 8 GB of storage.
Calls and Notifications
Outside health and fitness features, Garmin Venu 3 allows you to make calls and send text messages. Garmin Venu 3 also allows you to receive emails, texts, and alerts on your watch. For Android users, you can now respond to texts with the onwatch keyboard as well as view photos right from your watch's screen.
Garmin Pay
Tap-to-pay is a very convenient way to pay for goods and services. The good news is—Garmin Venu 3 can be used for contactless payments via MasterCard and Visa, supporting hundreds of banks worldwide, as well as transit systems in select countries.
Also Read: RingConn vs. Oura Ring 3 Review: Battle of Health Monitoring Smart Rings
Garmin Venu 3 Price and Availability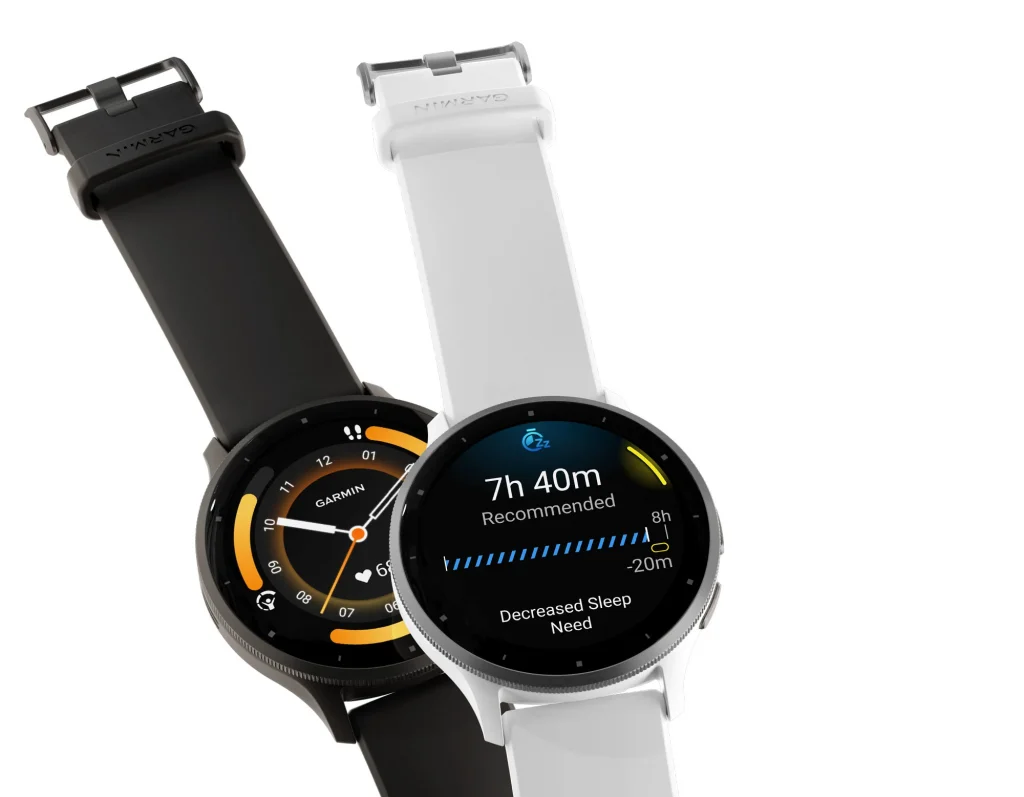 Garmin Venu 3 starts at $450 for both the standard model (44mm) and the small model (41mm). The 44mm variant is available in white and black colors, while the 44mm variant is available in French gray, pebble gray, sage gray, dust rose, and ivory.
Also Read: Oura vs. Apple Watch vs. Whoop: Which Is the Ultimate Health and Fitness Device?
The Verdict: Is Garmin Venu 3 Worth It?
Garmin is known for its reliable and durable smartwatches. If there's one brand you can trust for your fitness and health tracking, Garmin does not disappoint. Venu 3 is no different. Although the wearable does not have a significant upgrade from Venu 2 apart from the improvements on the heart rate tracking, it's a worthy device that can help you achieve your goals. Should you upgrade from Venu 2? Probably not. Should you get it for the first time? Absolutely!
For the latest wearable tech news and updates, follow Smart Ring News on Facebook, Twitter, or LinkedIn.