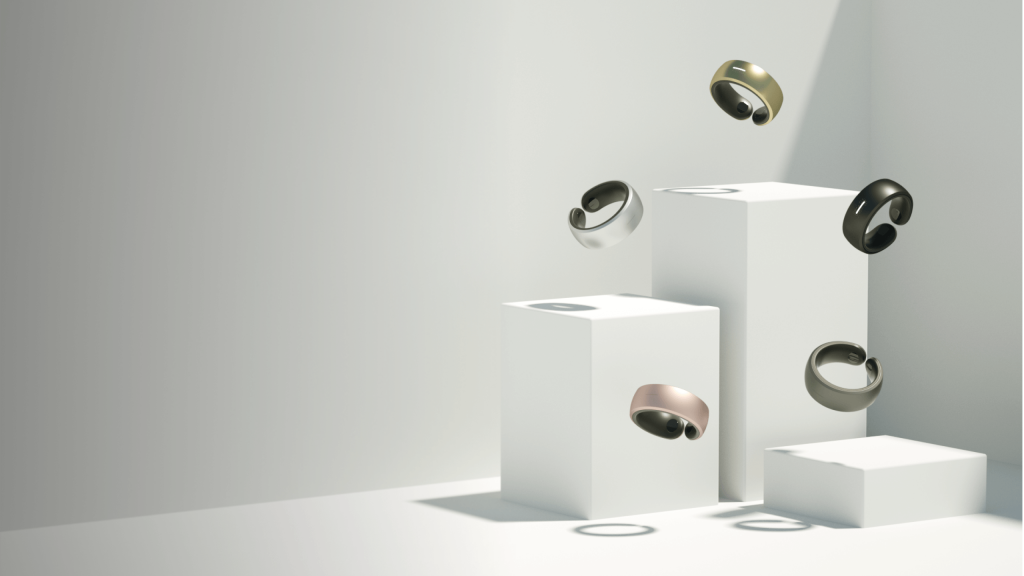 Dhyana is one of the upcoming smart rings that will soon be launched, joining India's health and wellness space alongside Ultrahuman Air, Boat Ring, and Luna Ring. As the 2023 Red Dot Award winner and a partner of the Indian Olympic Association, there's a lot to expect from the smart ring. If you are wondering what the Dhyana smart ring can do, here's everything you need to know about it:
Dhyana Smart Ring Summary
| | |
| --- | --- |
| SPECS AND FEATURES | |
| Activity tracking | Yes |
| Heart rate tracking | Yes |
| Sleep tracking | Yes |
| Recovery monitoring | Yes |
| Blood oxygen monitoring | Yes |
| Blood sugar monitoring | No |
| Menstrual cycle tracking | No |
| Contactless payment | No |
| Built-in storage | No |
| Battery life | Up to 5 days |
| Protection | Water-proof up to 5 meters |
| Sizes | XS, S, M, L, XL (5-15mm) |
| Finishes | Silver, Gold, Gunmetal, Copper, Space Black |
Dhyana Smart Ring Specs and Features
As a wellness smart ring, Dhyana puts a lot of emphasis on heart rate variability (HRV) or the amount of time between your heartbeat fluctuates slightly, which is a core indicator of someone's recovery. A lot of the metrics Dhyana uses are based on HRV, which is collected using its optical heart rate sensor with the help of an optical blood oxygen saturation (Sp02) sensor.
Sleep tracking is a huge part of Dhyana's functionalities, providing you with data like total sleep time, blood oxygen during your sleep, and resting heart rate (RHR). At the end of each sleep cycle, you get a sleep score so you have an idea of what to improve on. You can also use the ring to spot early signs of sleep apnea through continuous measurement of your blood oxygen saturation.
ALSO READ: SAMSUNG GALAXY WATCH 6 REVIEW: IS IT GOOD FOR WORKING OUT?
Dhyana also keeps track of your activities, including steps, calorie burn, distance, total time, and average pace. The smart ring uses an HRV-based approximation of your actual energy expenditure to obtain precise calorie data. Soon, you will be able to discuss your personal wellness with a vitality coach who can help you achieve your best self every step of the way.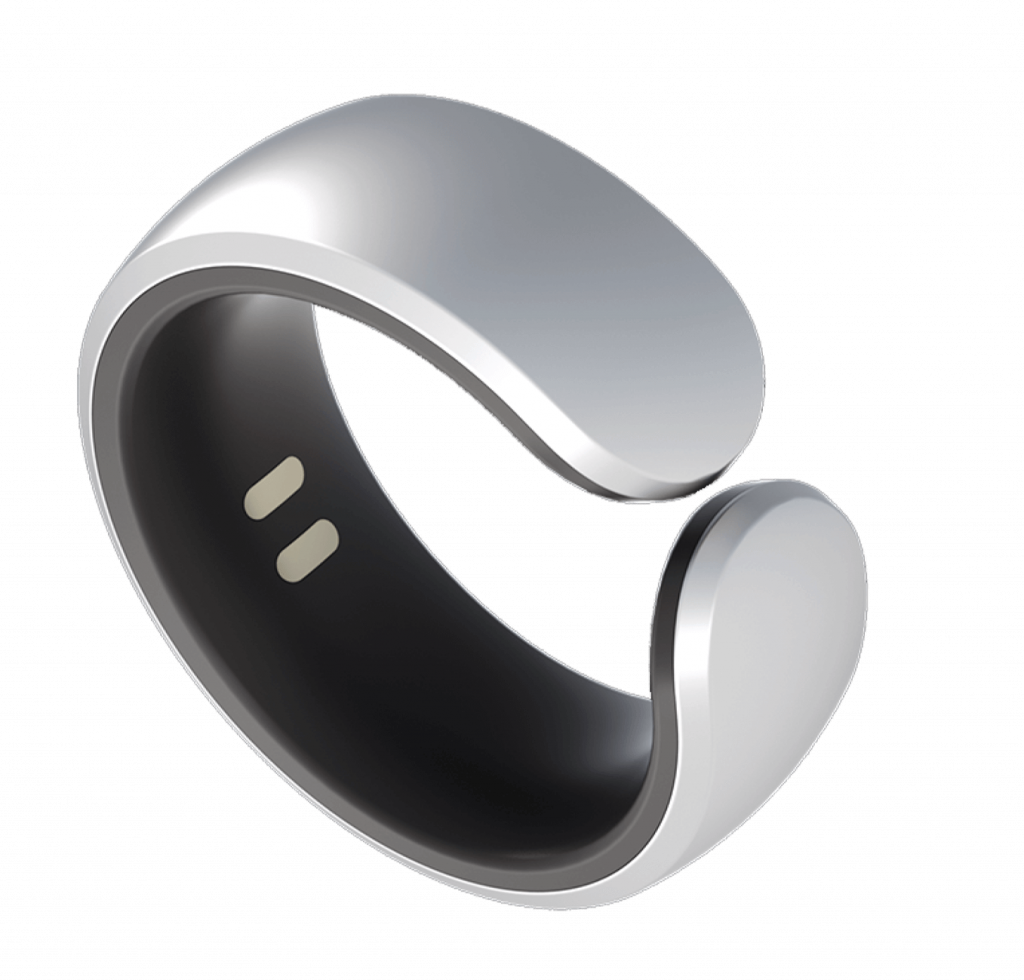 One thing that stands out about Dhyana is its emotional seismograph based on continuously tracking your sympathovagal balance, which is a strong indicator of how your body responds to stressors. When the ring detects you are stressed, it will notify you so you can do exercises to help you negate or reduce it. The wellness smart ring has audio and visual guided meditation to help you avoid distractions as you meditate.
ALSO READ: OURA RING GEN 3 VS. SAMSUNG GALAXY WATCH 6: IS OURA BETTER THAN SAMSUNG GALAXY WATCH?
The smart ring's outer shell is made from unibody recycled aluminum, so it's light and tough. It has an open ring design, the same design used by Movano's Evie Ring. Its unique and aesthetically pleasing design has won the Red Dot Award 2023 for Product Design.
In terms of battery life, each full charge takes 1 hour to complete and can last up to 5 days. It comes with a portable battery dock that lengthens the life of your ring for up to 20 days.
ALSO READ: FITBIT VERSA 4 REVIEW: IS IT WORTH BUYING?
Dhyana Smart Ring Pricing and Availability
Dhyana Ring is available in silver, gold, gunmetal, copper, and space black finishes. Sizes available are extra small, small, medium, large, and extra large, ranging between 5mm and 15mm.
The smart ring is now available for pre-order start at INR 19,700 or about $236. Shipping starts in December 2023.
For the latest wearable tech news and updates, follow Smart Ring News on Facebook, Twitter, or LinkedIn.