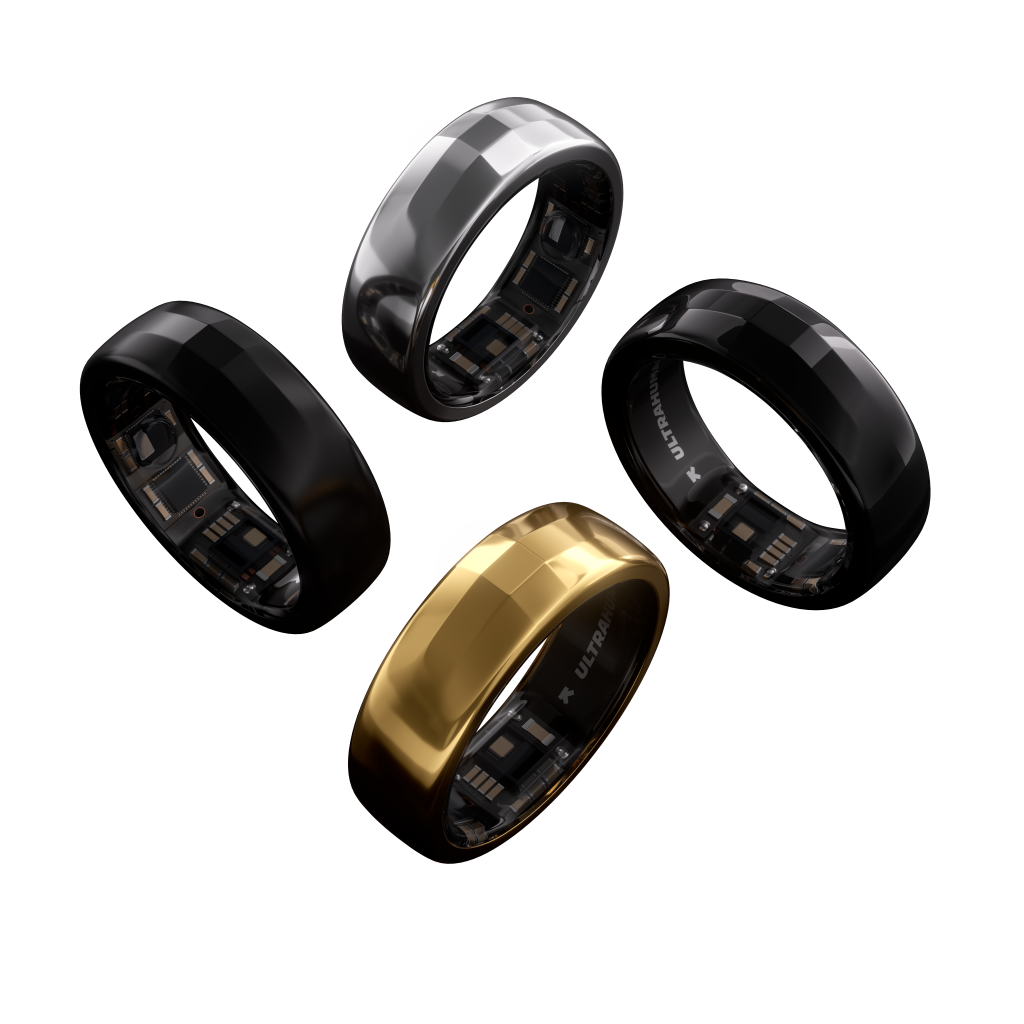 Some call it an Oura Ring killer; others believe it's just another Oura Ring clone. While Ultrahuman Ring does so much more than Oura Ring, many would prefer the more established market leader. That's why, in this Ultrahuman Ring Air Review, I set out to uncover why (and why not) you should consider this promising smart ring.
At the end of this review, you should be able to understand whether Ultrahuman Ring Air is worth buying over other smart rings. But before that, let's get down to the nitty-gritty of this wearable first, including its features and functionalities.
What Is Ultrahuman Ring Air?
Developed by Bangalore-based health technology company of the same name, Ultrahuman Ring Air is marketed as a real-time nutrition and fitness tracking device. Unlike most smart rings, Ultrahuman Ring Air's core functionality is to provide a range of health insights and metrics that directly affect your metabolism.
Factors like sleep quality, sleep zones, stress levels (largely based on heart rate variability (HRV)), and activity distribution contribute to the smart ring's overall health and wellness index. In essence, you can use Ultrahuman Ring Air for tracking sleep, activities, heart rate metrics, and skin temperature. Here's a quick summary of Ultrahuman Ring Air's features:
| | ULTRAHUMAN RING AIR |
| --- | --- |
| Sleep tracking | Yes |
| Activity tracking | Yes |
| Heart rate monitoring | Yes |
| Recovery monitoring | Yes |
| Stress management | Yes |
| Blood oxygen monitoring | No |
| Blood sugar monitoring | Yes |
| Battery life | Up to 6 days |
| Water protection | Water-resistant (up to 100 meters) |
| Monthly membership | n/a |
| Price | $349 |
Ultrahuman Ring Air Review: What Does Ultrahuman Ring Air Measure?
To understand how Ultrahuman Ring Air works, here are the highlights of the smart ring:
Sleep Index
Your sleep health is presented through its Sleep Index, which includes metrics like total sleep duration, resting heart rate (RHR), and restfulness. You also get insights after your sleep if you need to slow down for the day or do more based on your sleep patterns. Compared to Oura Ring, everything is pretty much the same, giving you almost similar metrics and a breakdown of sleep stages.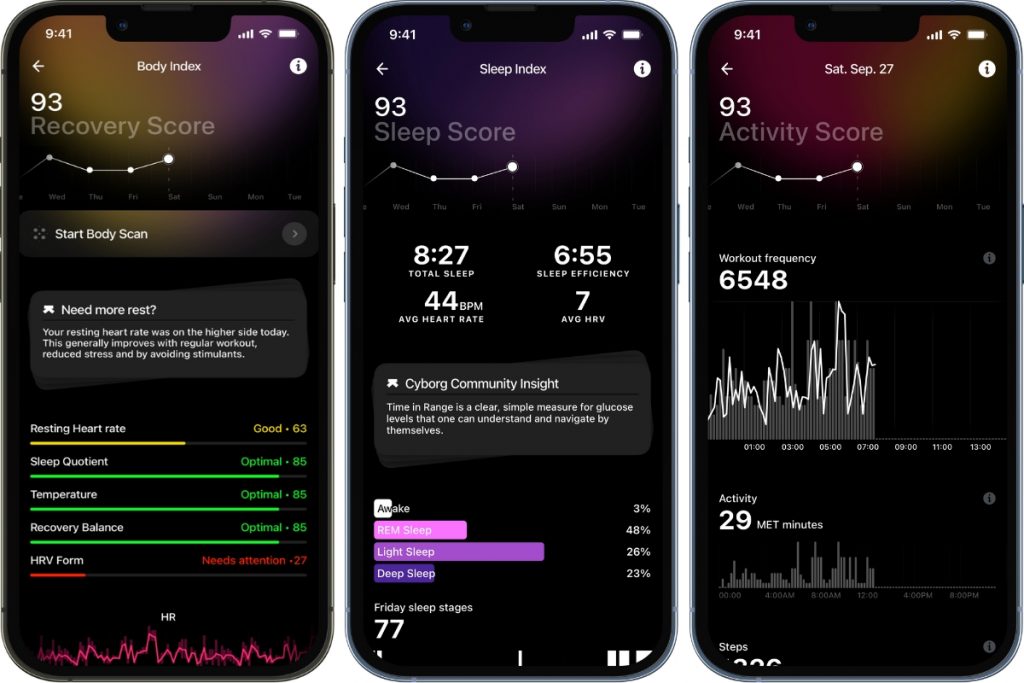 Circadian Phase Alignment
This is something unique to Ultrahuman Ring Air. Honestly, it's the first time to get a glimpse of this kind of feature, so I have no baseline as to whether it's really working or not. Basically, the Circadian Phase Alignment mode looks at how factors like light exposure, food intake at certain times of the day, and physical exercise negatively impact your circadian rhythm. These factors affect your sleep and wake-up times, so it's good to be aware of these factors in a clear presentation.
Also Read: Apple Watch vs. Oura: Which Is the Best Health and Wellness Companion?
Stimulants Permissible Window
A similar feature is the Stimulants Permissible Window, which tells you when to consume stimulants like coffee and soda. The goal is to boost your productivity, enhance your mood, and improve your mental clarity. You won't see this from other wearables.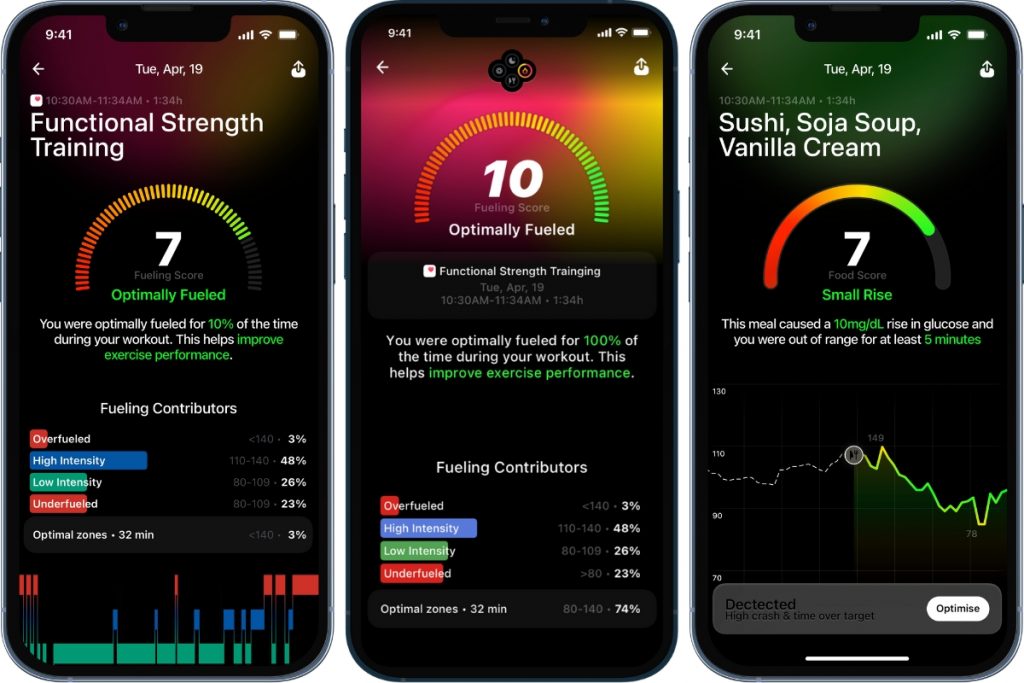 Movement Index
Of course, Ultrahuman Ring Air comes with fitness-tracking capabilities. Metrics like steps, calorie burn, active hours, and workout frequency are presented on the app through its Movement Index, which is designed to keep you moving to maximize your glucose metabolism. The step tracking is pretty much in line with the data from my Oura Ring and Apple Watch SE 2. If you use the MyFitnessPal app like me, Ultrahuman supports it along with several others.
Also Read: Garmin Venu 3 Review: Is It a Good Fitness and Health Wearable?
Recovery Monitoring
Like most health and fitness wearables, the smart ring comes with a recovery monitoring feature. Do note that they are not all definitive, including this one, but it certainly does help when it comes to getting an idea about your readiness.
Heart Rate Variability
A variety of heart rate metrics are available on the Ultrahuman app, including HRV, which is largely tied to your recovery. So far, Ultrahuman Ring Air returns pretty good heart rate data like my other wearables.
Also Read: 5 Best Smartwatches for Sleep Tracking in 2023
Continuous Glucose Monitor (CGM)
Yes, Ultrahuman Ring Air can measure your blood sugar level. If you are wondering whether or not the ring uses a needle, the answer is yes. But don't fret. Its needle is nothing to be afraid of—used only to make a tiny incision in your skin to monitor your glucose.
A thread-like filament is then placed on the incision to prevent bacteria or foreign objects from infiltrating. For people with diabetes, the CGM sensor is a nifty addition to monitor your blood sugar levels. No other smart ring is capable of monitoring blood sugar levels, so this smart ring is a no-brainer for diabetics.
Ultrahuman App
The mobile app is one of the most important things for these health and fitness wearables. The good news is the Ultrahuman app is as good as the apps of Oura and Garmin. In fact, it looks a lot like Oura's, so you can imagine how user-friendly the data presentation is. The app also comes with extras to boost fitness goals, such as workouts, meditations, and sleep stories.
Also Read: Oura Ring 3 vs. Garmin Fenix 7 Review: Which Device Fits You Best?
Ultrahuman Ring Air Review: Specs and Design
Is the ring comfortable? Can I wear it in style? Ultrahuman Ring Air weighs 2.4-3.6 grams, depending on the ring size. Regardless, it's lightweight and slender suitable to be used for any occasion without worries.
The ring's build is almost the same as the Oura Ring. The outer shell of Ultrahuman Ring Air is made from fighter jet-grade titanium and coated in tungsten carbide carbon, while the inner shell is coated with medical-grade hypoallergenic epoxy resin. Overall, it's comfortable enough to wear day in and day out.
Also Read: RingConn vs. Oura Ring 3 Review: Battle of Health Monitoring Smart Rings
However, in terms of style, it's not the most stylish at all. It looks ordinary to me compared to Oura Ring's elegant finish.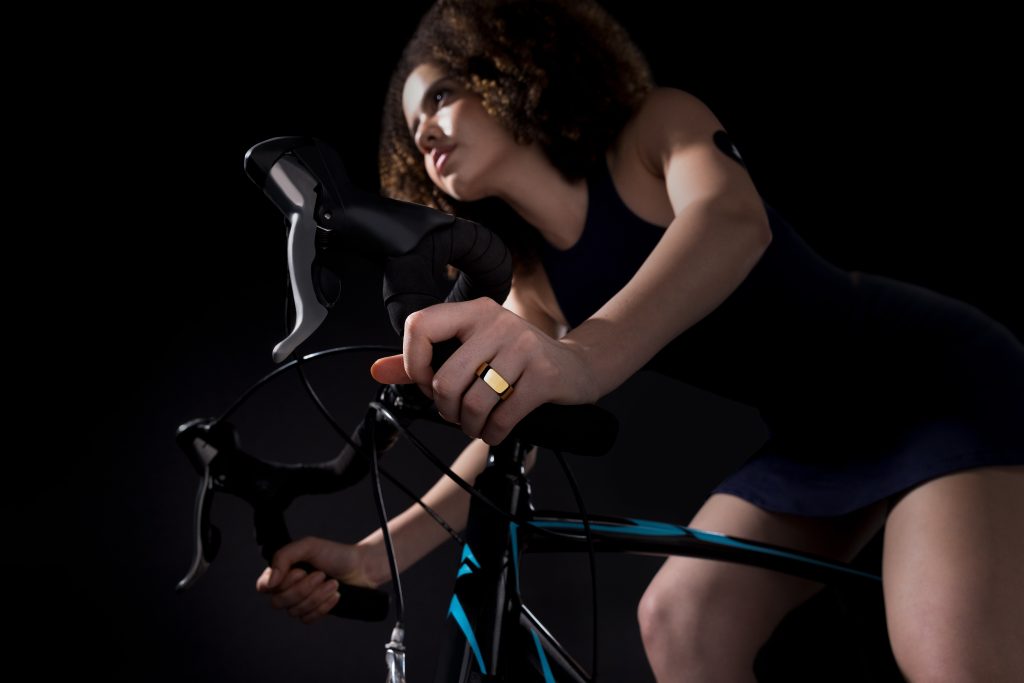 In terms of battery, you can use it for up to 6 days. Each full charge takes about 2 hours to finish. The standard battery life of a smart ring is up to 7 days, so this one's right within the range.
It's also worth noting that the ring is water-resistant up to 100 meters. Therefore, you can swim, snorkel, or dive with it.
Also Read: RingConn Smart Ring Review: Is It Worth It?
Ultrahuman Ring Air Review: Pricing and Availability
Ultrahuman Ring Air costs $349 and is available in aster black, matte black, bionic gold, and space silver. Ultrahuman does not have a membership. You get all features on a single purchase, unlike Oura Ring, Whoop, and many other wearables. They also have a trade-in program that allows you to swap your Oura Ring Gen 3, Oura Ring Gen 2, and Ultrahuman R1 for credits toward your Ultrahuman Ring Air. Get Ultrahuman Ring Air here!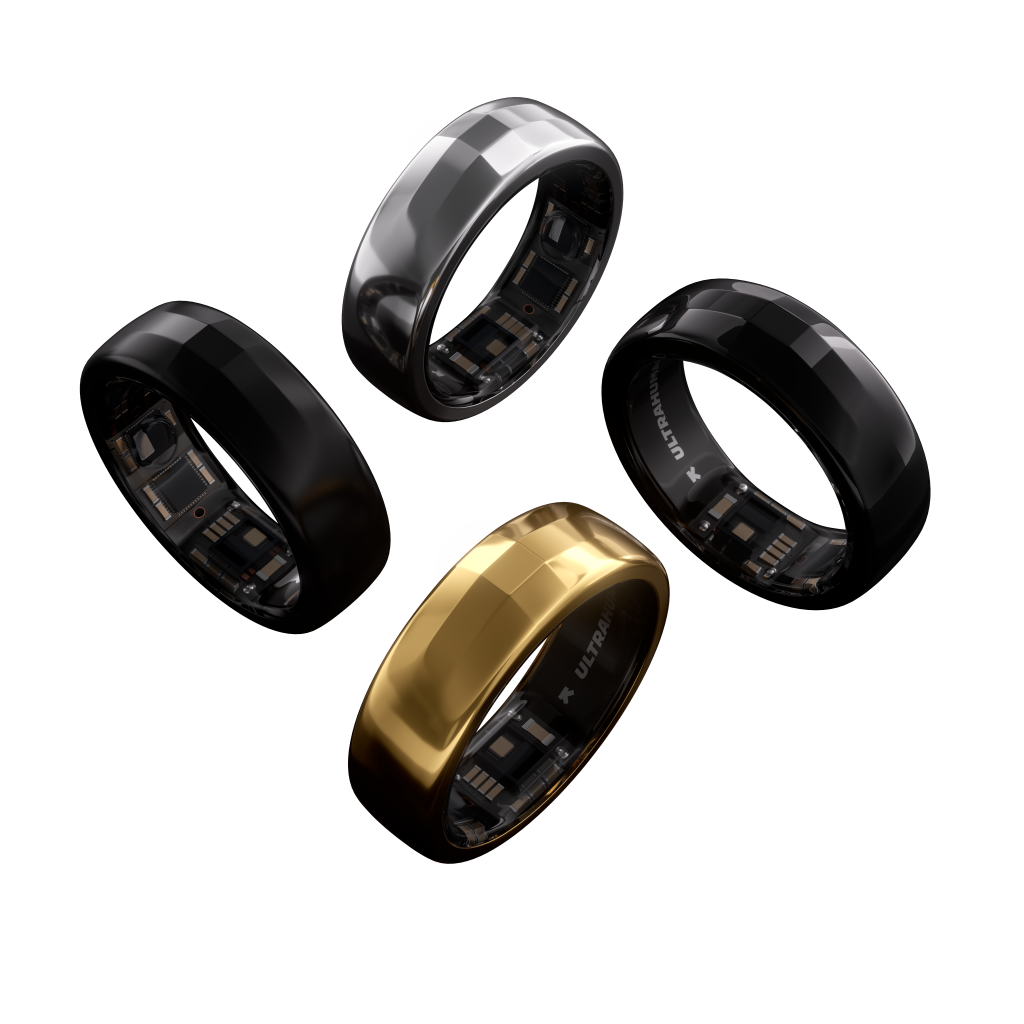 Also Read: Oura vs. Apple Watch vs. Whoop: Which Is the Ultimate Health and Fitness Device?
The Verdict: Is Ultrahuman Ring Air Worth It?
Overall, Ultrahuman Ring Air is a promising smart ring. It's not an Oura Ring killer at all. It's just another option available for you. So, should you get it?
If you are currently using Oura Ring Gen 3, you don't need to switch to Ultrahuman Ring Air. If you are currently using Oura Ring Gen 2, Ultrahuman Ring Air is a significant upgrade. And if this is your first time using a smart ring, Ultrahuman Ring Air is definitely worth buying if you want to improve your sleep and fitness. Ultimately, Ultrahuman Ring Air is a must-buy if you are looking for a wearable that can monitor blood sugar levels.
For the latest wearable tech news and updates, follow Smart Ring News on Facebook, Twitter, or LinkedIn.