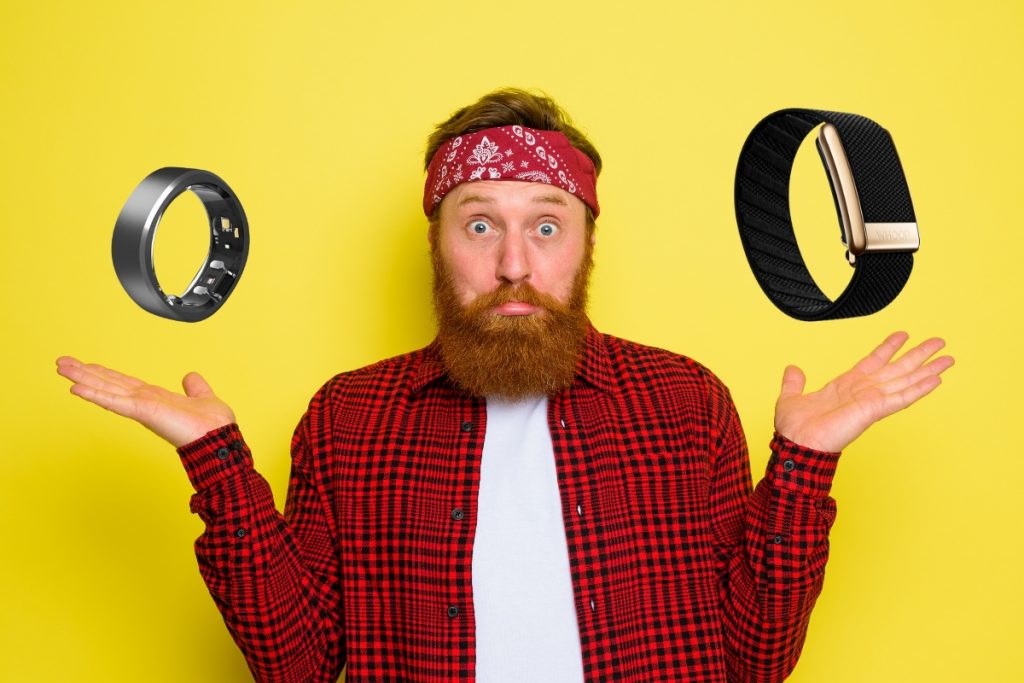 RingConn and Whoop 4.0 might be an unlikely comparison, but there's a reason why you would want to consider these wearables. In this RingConn vs. Whoop review, we break down the differences between the two and which one should you get to help you achieve your health and fitness goals.
RingConn is a Chinese health tech company with headquarters in Delaware, USA. Their crowdfunded smart ring of the same name began on Indiegogo in 2019, but the actual smart ring first came out in January 2023. Although new, RingConn has been in research and development for more than 6 years.
Whoop is an American health tech firm based in Boston. Its fitness band has been one of the most widely lauded wearables in fitness circles. Its current generation Whoop 4.0 was released in 2021 but remains one of the most popular fitness trackers available.
Disclaimer: Smart Ring News is supported by its audience. When you purchase through links on our site, we may earn an affiliate commission at no additional cost to you.
RingConn vs. Whoop Quick Comparison
Before exploring the features and functionalities of the smart rings, here's a side-by-side comparison:
| | RINGCONN | WHOOP 4.0 |
| --- | --- | --- |
| Sleep tracking | ✅ | ✅ |
| Heart rate monitoring | ✅ | ✅ |
| Activity tracking | ✅ | ✅ |
| Recovery monitoring | ❌ | ✅ |
| Stress management | ✅ | ✅ |
| Blood oxygen monitoring | ✅ | ✅ |
| Period prediction | ✅ | ✅ |
| Blood sugar monitoring | ❌ | ❌ |
| Battery life | Up to 7 days | Up to 5 days |
| Water protection | IP68 (Water-resistant up to 50 meters) | IP68 (Water-resistant up to 10 meters) |
| Monthly membership | n/a | From $44 (if monthly) |
| Price | $279 | $239 |
| | GET IT HERE | GET IT HERE |
RingConn vs. Whoop: Features and Functionalities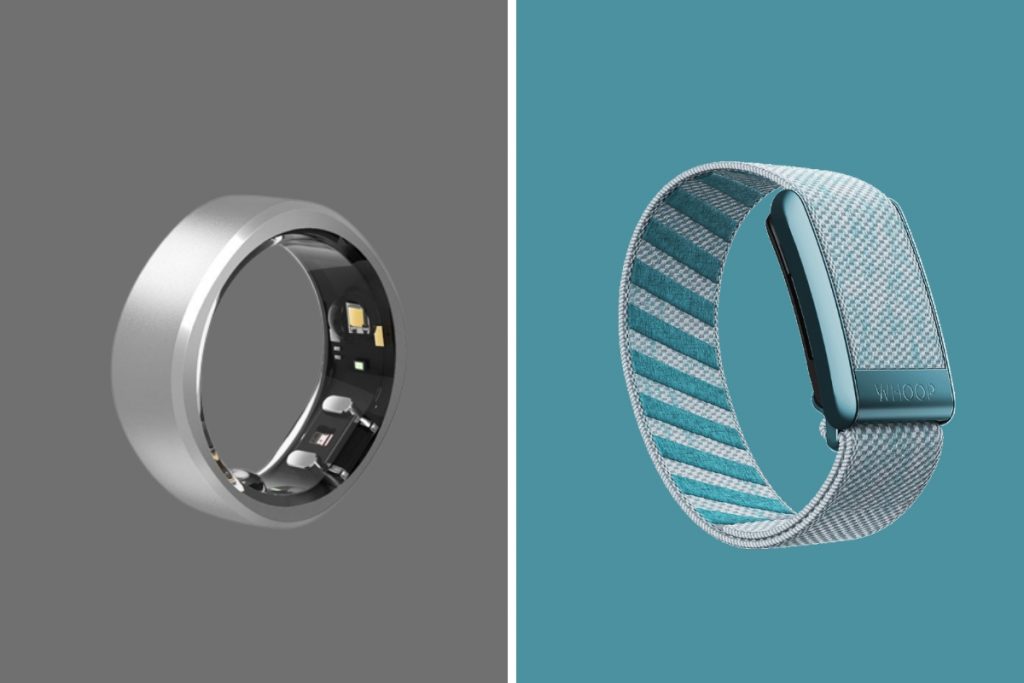 Sleep Tracking
RingConn and Whoop 4.0 have excellent sleep-tracking capabilities. RingConn automatically tracks your sleep and records and analyzes sleep patterns. Some sleep metrics it produces include heart rate, body temperature, duration, and sleep time ratio. RingConn rates how excellent, good, or bad it is based on the data it pulls from your body.
On the other hand, Whoop 4.0 tracks all sleep metrics, including sleep stages (deep, REM, light, and awake), sleep duration, sleep/wake-up time, and resting heart rate. It will come up with a sleep score based on these and other factors like recent strain and sleep debt.
Whoop 4.0 logs sleep longer than 1 hour, anything less than that is considered a nap. The fitness band, however, is a flexible device that you can wear on your arms, unlike smartwatches.
ALSO READ: RINGCONN VS. OURA VS. ULTRAHUMAN: WHICH IS THE BEST HEALTH SMART RING?
Activity Tracking
Whoop 4.0 is something you'd get so many benefits from when it comes to activity tracking. It returns accurate data that almost matches the data my Oura Ring and Apple Watch SE 2 gathered. With its adjustable band, you can wear Whoop on your arms, wrists, or even ankles—wherever is more comfortable for you during activities.
Over 60 activities can be tracked automatically with Whoop, including running, swimming, strength training, powerlifting, HIIT, yoga, pilates, triathlon, skateboarding, and diving. Whoop 4.0 takes the cue from moments of continuous elevated heart rate (15 minutes) and higher-than-average movements (or what it calls Strain) to detect these activities as well as the time when you are active or working out.
Like Whoop, RingConn can also automatically detect your activities using its 3-axis accelerometer. It's good enough to automatically detect activities like cycling, skiing, running, and swimming. RingConn can count your steps and calorie burn. Adding to your active metabolic rate is your basal metabolic rate (BMR) or resting metabolism rate (RMR), which is the number of calories you burn as your body does basic activities like lying in bed or driving.
ALSO READ: FITBIT CHARGE 5 VS. OURA RING 3: WHICH IS MORE ADVANCED HEALTH AND FITNESS TRACKER?
Recovery and Stress Monitoring
RingConn, Oura Ring, and Ultrahuman Ring Air each have a negative temperature coefficient (NTC) sensor they use for detecting body temperature. Body temperature is a major factor for estimating your recovery and stresses alongside HRV, activities, and sleep. It's also used for period prediction for Oura Ring and RingConn. The Oura Ring catapulted to popularity during the pandemic when several users claimed the ring managed to detect the early signs of COVID-19 symptoms, including body temperature.
Oura Ring uses a Readiness Score to assess your recovery, while Ultrahuman Ring Air uses a Recovery Score. Meanwhile,. Oura does not have clear indicators as to what these stressors could be unlike Ultrahuman Ring Air, which not only depends on tracked data but also looks into common stressors like caffeine intake, food intake, light exposure, and intensity of workouts.
ALSO READ: RINGCONN VS. ULTRAHUMAN RING AIR: WHAT IS THE DIFFERENCE?
The Outliers
Let's talk about recovery monitoring, which has become a staple among health smart rings. Unfortunately, RingConn does not have recovery or readiness metrics to help users determine how good or bad their bodies are for workouts or just overall resting. RingConn uses a stress score to give you an idea of your stressors.
Aside from recovery, Whoop 4.0 has strain monitoring too to give you an idea about the common stressors your body is going through. This could well be the most popular Whoop 4.0 feature that users so loved, giving them a full picture of their fitness.
Whoop 4.0 uses its ambient temperature to monitor body temperature, a main factor for detecting strain or stress. To back it up, Whoop also uses electrodermal activity (EDA) to give you a more accurate read on your strain, recovery, and stress.
ALSO READ: ULTRAHUMAN RING AIR VS. OURA RING REVIEW: WHICH IS BETTER?
RingConn vs. Whoop: Specs and Design
RingConn is made of titanium—a material known to be very durable—and coated with PVD. The inner molding is made of epoxy resin, which is non-allergenic. The smart ring weighs 3-5 grams, depending on the size. It looks bigger than regular rings.
RingConn can survive up to 7 days and up to 150 days with the help of the charging case, and each charge takes 2 hours. In terms of protection, RingConn has not been certified for ingress protection but the company claims it can withstand water up to 50 meters.
Meanwhile, Whoop has four times the number of photodiodes on the sensor and five LEDs that use green, red, and infrared light for gathering various data points. It's certified to IP68 standards, so it's waterproof up to 10 meters. And its battery can last up to 5 days.
The band design—which comes in more than 20 different styles—allows you to wear it on your wrist, forearm, upper arm, or even ankle. If you are using gloves at the gym like me, this versatility is a life-saver.
ALSO READ: RINGCONN VS. OURA RING 3 REVIEW: BATTLE OF HEALTH MONITORING SMART RINGS
RingConn vs. Whoop: Pricing and Availability
RingConn costs $279 and is available in 6-14 mm sizes in colors moonlit black, midnight black, and pale gold.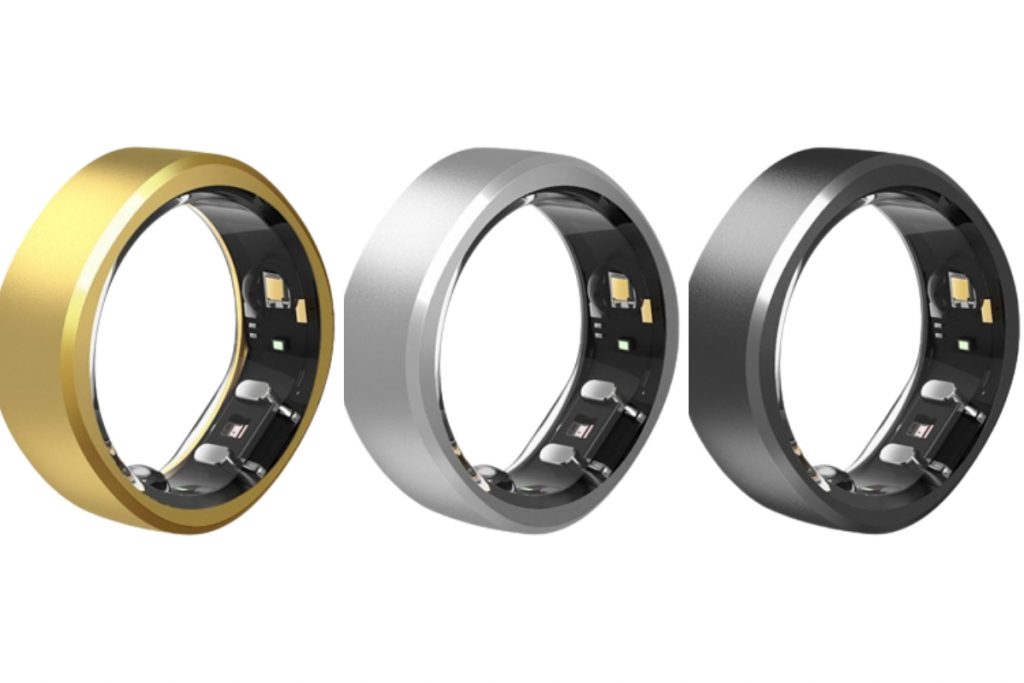 Whoop has subscription-based pricing, costing $30 per month for a monthly plan, $24 per month for a 12-month plan, and $18 per month for an 18-month plan. If you want to become a pro member, you'll need to pay an additional $12 per month. This includes access to the Whoop app where you can get personalized insights, built-in coaching features, and weekly and monthly performance reports. You may now buy Whoop 4.0 for a one-time price.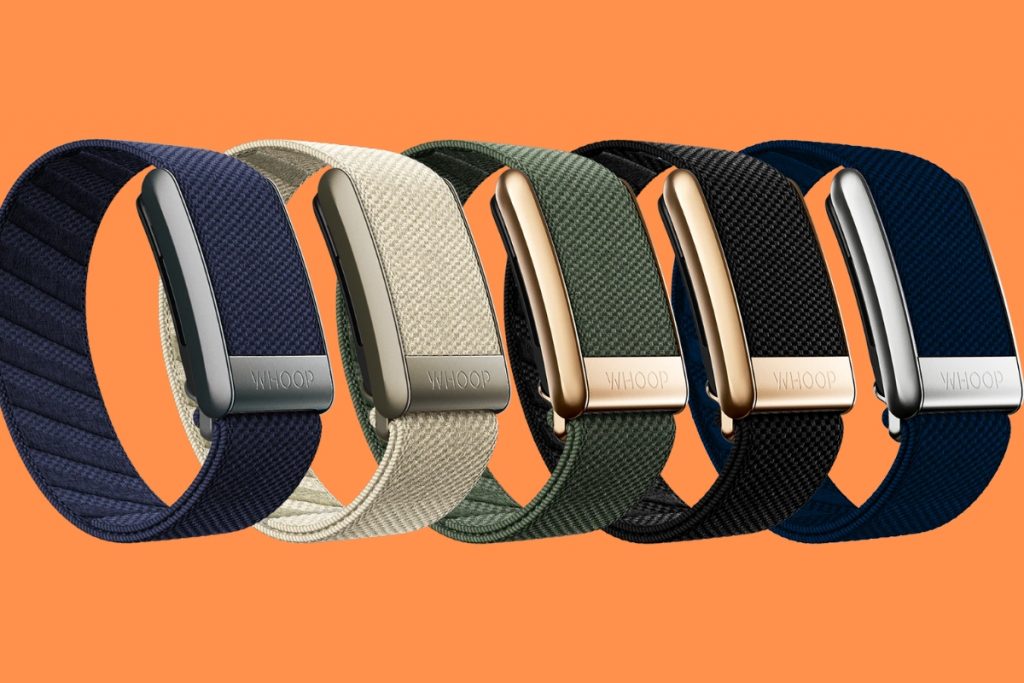 ALSO READ: OURA RING VS. APPLE WATCH SERIES 9: WHICH IS BEST FOR SLEEP TRACKING?
The Verdict: Which Is the Best Fitness Tracker?
Overall, RingConn and Whoop 4.0 are different physically, but they do have a lot of common features, such as sleep tracking, activity tracking, heart rate monitoring, and stress management.
RingConn makes sense for you if you are looking for a wearable that feels integrated into you. Whoop 4.0 is the better choice if you want to approach health and fitness holistically, taking advantage of its recovery and strain monitoring on top of all the other health monitoring capabilities.
For the latest wearable tech news and updates, follow Smart Ring News on Facebook, Twitter, or LinkedIn.