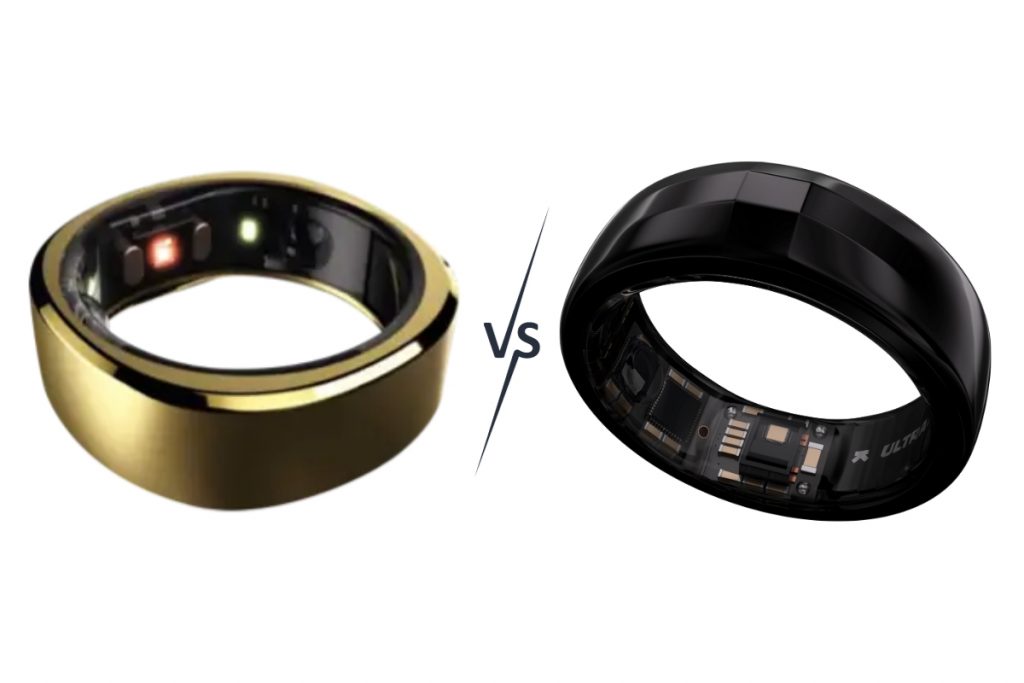 Torn between RingConn and Ultrahuman Ring Air? Both smart rings are newcomers hoping to get a market share that Oura has dominated for several years. In this comparison review, I broke down the differences between RingConn and Ultrahuman Ring Air so that you know which wearable to get for your health and fitness needs.
RingConn is a Chinese health tech company with headquarters in Delaware. It started out as an Indiegogo campaign in 2019, but the actual smart ring first came out in January 2023. Although new, RingConn has been in research and development for more than 6 years.
Ultrahuman is an Indian health tech company based in Bangalore, India. It was initially launched in October 2022 on Kickstarter and recently started releasing in September 2023. Ultrahuman Ring Air spent 1.5 years in research and development before it came to light.
Before getting the details, here's a quick summary of the differences between RinConn and Ultrahuman Ring Air:
| | ULTRAHUMAN RING AIR | RINGCONN |
| --- | --- | --- |
| Sleep tracking | Yes | Yes |
| Activity tracking | Yes | Yes |
| Heart rate monitoring | Yes | Yes |
| Recovery monitoring | Yes | No |
| Stress management | Yes | Yes |
| Blood oxygen monitoring | No | Yes |
| Blood sugar monitoring | Yes | No |
| Battery life | Up to 6 days | Up to 7 days |
| Water protection | Water-resistant (up to 100 meters) | Water-resistant (up to 50 meters) |
| Monthly membership | N/A | N/A |
| Price | $349 | $279 |
| | Get Ultrahuman Ring Air here! | Get RingConn here! |
RingConn vs. Ultrahuman: Features and Functionalities
RingConn and Ultrahuman have a lot of similarities when it comes to their features and functionalities. Here are some of them:
Sleep Tracking
RingConn and Ultrahuman can track the different stages of sleep (light, REM, deep) as well as the total duration of your sleep. Both wearables can also track your resting heart rate, restfulness, and skin temperature and provide a score based on the quality of your sleep. RingConn, however, has a sleep goal feature, which can be nifty for people who are trying to get better at their sleep habits.
Also Read: Ultrahuman Ring Air Review: Should You Buy It?
Activity Tracking
Both devices can track steps, calorie burn, and active heart rate. They also have automatic activity detection features so you don't have to manually record your movements. However, the difference between RingConn and Ultrahuman lies in the sensors they use. RingConn uses a 3-axis accelerometer, while Ultrahuman Ring Air uses a 6-axis accelerometer, helping the latter become more accurate.
Also Read: RingConn Smart Ring Review: Is It Worth It?
Heart Rate Tracking
RingConn and Ultrahuman Ring Air use red, green, and infrared LEDs for heart rate monitoring. Metrics these devices return include active heart rate (for activity tracking), resting heart rate (for sleep tracking), and heart rate variability (for recovery monitoring).
Also Read: Apple Watch vs. Oura: Which Is the Best Health and Wellness Companion?
Stress Management
Since both wearables have sensors for monitoring skin temperature, heart rates, sleep, and activities, stress management is a huge part of their features as well. RingConn provides insights into stress on different parts of the day through a scoring system. But, it does not give you a clear indication of what led to this score. Nevertheless, it gives you pointers on how to regain calmness amid what it deems stressful situations. Meanwhile, Ultrahuman is more specific about its stress management, not only relying on your health data for the day but also taking cues from common stimulants like caffeine intake, food intake, light exposure, and exercise.
Also Read: Garmin Venu 3 Review: Is It a Good Fitness and Health Wearable?
The Outliers
One of the most important features of health wearables is recovery monitoring. Unfortunately, RingConn does not have anything specific to managing your recovery, unlike Ultrahuman, which has insights for recovery after sleep and workouts. In addition, Ultrahuman Ring Air also has a continuous glucose monitor (CGM) sensor to measure blood sugar levels. For diabetics, this is a game-changer.
RingConn does have blood oxygen saturation (Sp02) monitoring, which Ultrahuman does not have. However, the latter has a photoplethysmograph (PPG) sensor and red LEDs, so it's most likely releasing this functionality in the next few months. At least, that's what they say, too. Blood oxygen monitoring is particularly useful for people with heart and lung-related diseases.
Also Read: 5 Best Smartwatches for Sleep Tracking
RingConn vs. Ultrahuman: Specs and Design
RingConn is made of high-quality titanium material coated with PVD. Meanwhile, Ultrahumann Ring Air is made from fighter jet-grade titanium and coated in tungsten carbide carbon, while the inner shell is coated with medical-grade hypoallergenic epoxy resin. RingConn weighs 3-5 grams, while Ultrahuman Ring Air weighs 2.4-3.6 grams. Both smart rings are slender and unobtrusive, but RingConn is slimmer and has a nicer finish.
In terms of battery, RingConn can survive up to 7 days and up to 150 days with the help of the charging case. Ultrahuman Ring Air can only last up to 6 days. And it does not have a charging case.
In terms of water protection, RingConn is certified to IP68 standards, so it's water-resistant for up to 50 meters. Meanwhile, Ultrahuman Ring Air is water-resistant up to 100 meters. Both devices can be taken for swimming, showering, and snorkeling.
Also Read: Oura Ring 3 vs. Garmin Fenix 7 Review: Which Device Fits You Best?
RingConn vs. Ultrahuman: Pricing and Availability
RingConn costs $279, while Ultrahuman Ring Air costs $349. The $70 difference could be worth it for those who need the blood sugar monitoring ability of Ultrahuman Ring Air.
RingConn is available in 6-14 mm sizes in colors moonlit black, midnight black, and pale gold. Each ring comes with a charging case and a USB-C charging cord. RingConn is currently available in 22 countries and territories, including the United States, the United Kingdom, Canada, Australia, New Zealand, France, Spain, Germany, Italy, Singapore, Japan, Hong Kong, and China. It should be available to more countries and territories soon.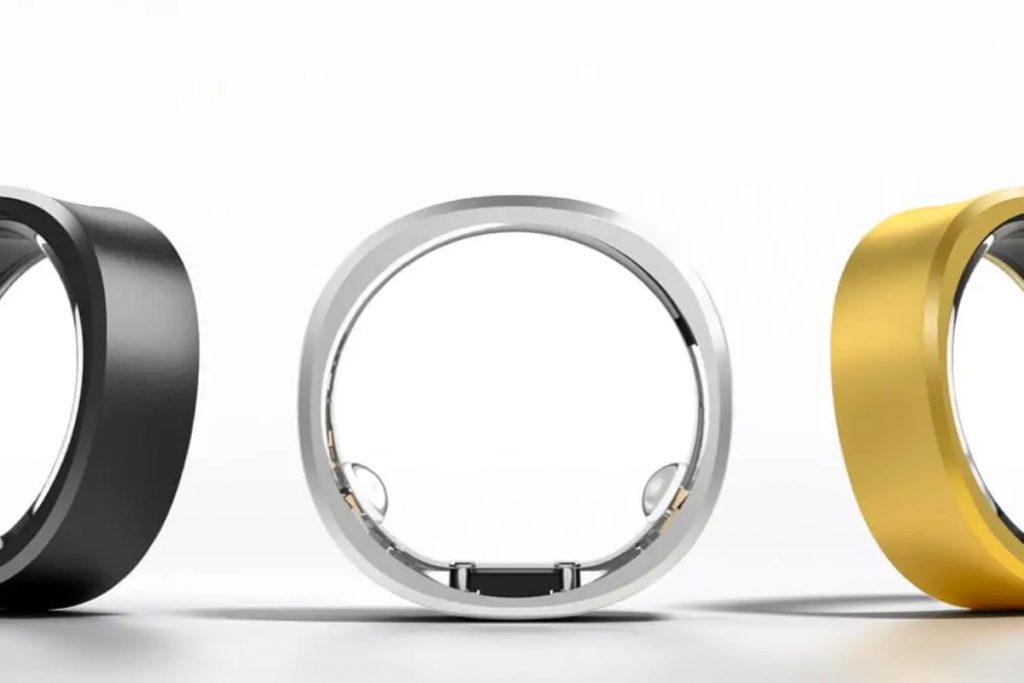 Ultrahuman Ring Air is available in 6-12 mm sizes in colors aster black, matte black, bionic gold, and space silver. Each ring comes with a charger and cord.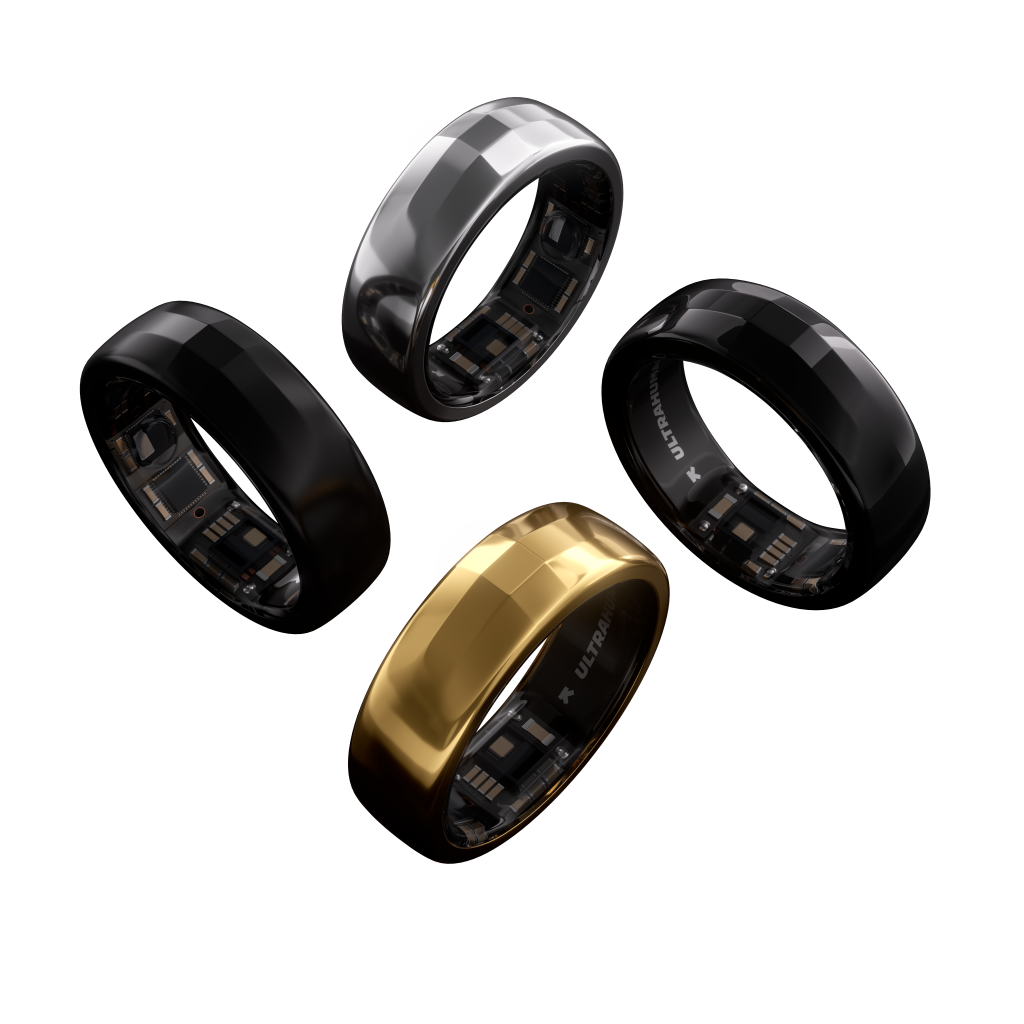 For the latest wearable tech news and updates, follow Smart Ring News on Facebook, Twitter, or LinkedIn.