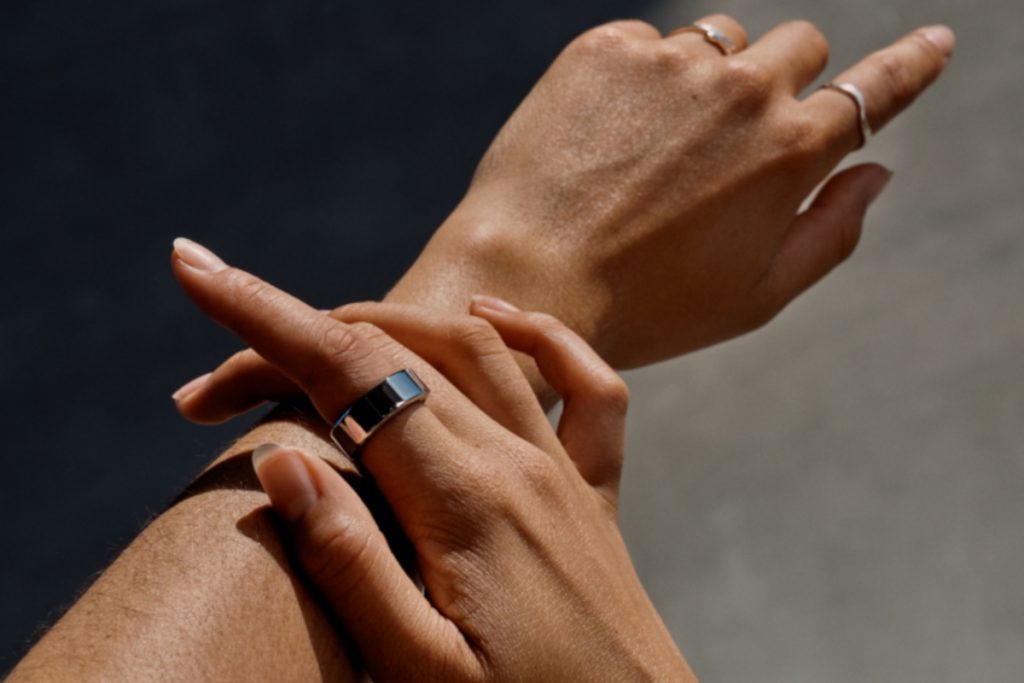 Did you know? The reason why pulse oximeters are used on our fingers instead of our wrists is because they deliver more accurate data. It's safe to say that wherever you wear your smart ring, you can count it will still gather the right data you need, whether it's for sleep, activity, heart rate, or blood oxygen.
However, for some reason, not all your fingers are created equal. One of them is a cut above the rest when it comes to health data collection.
Between your five fingers, the best one to wear a smart ring on is the index finger. The reason for this is that index fingers—whether it's on your left hand or right hand—tend to deliver the most accurate data.
ALSO READ: WHAT IS INSIDE A SMART RING?
If you are not comfortable wearing your smart ring on your index finger, you may use your middle or ring finger. As much as possible, avoid fingers that have a narrower base compared to your knuckle.
"Can I switch my smart ring between fingers?" you might ask. Absolutely! Do not be afraid to wear your ring on different fingers or on whichever finger makes you comfortable.
ALSO READ: WHAT ARE SMART RINGS? HOW DO THEY WORK?
For example, your finger fits snugly on your index finger because that is where you tested your ring sizer. Our fingers swell a bit during sleep and it's normal, so your finger might feel tighter than usual. In such a case, feel free to wear your smart ring on your middle or ring finger for a looser and more comfortable fit.
Do take note that cold temperatures have a tendency to reduce blood circulation in the fingers. As a result, it may feel loose, thereby affecting the reading of your sleep, heart rate, etc.
ALSO READ: SMART RING VS. SMARTWATCH: WHICH IS THE BEST FITNESS AND ACTIVITY TRACKER?
Overall, you can wear a smart ring on any finger without hiccups at all. If you are more comfortable wearing your smart ring on your thumb, that's okay. I sometimes wear my Oura Ring on my thumb and still get good data.
Top Smart Rings You Can Buy
If you are in the market for smart rings, here are some you should consider:
If you want to explore more smart rings, check out these guides:
Got questions about smart rings? Drop them in the comments. We will get back to you!
For the latest wearable tech news and updates, follow Smart Ring News on Facebook, Twitter, and LinkedIn.