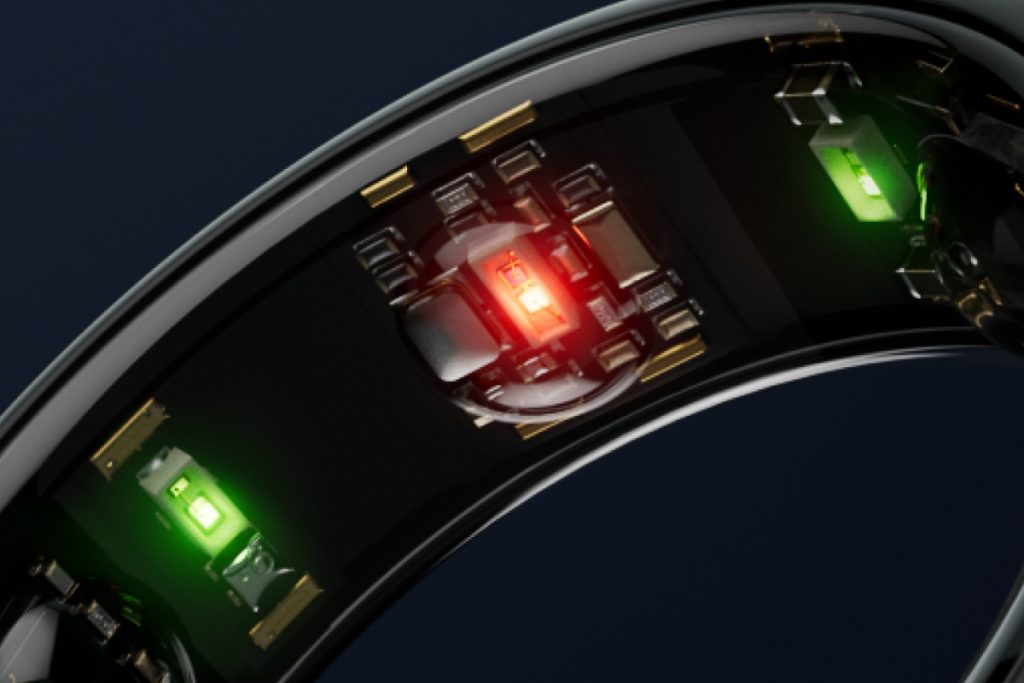 There are so many different ways to use a smart ring. If you are wondering what is inside a smart ring, it depends on its purpose. A smart ring can have a least one sensor to cater to that purpose as well as a bunch of other components. The electronic sensor could either be a photoplethysmography (PPG) sensor, an LED sensor, a skin temperature sensor, an accelerometer, a gyroscope, a blood sugar level monitoring sensor, or a combination of two or more of these sensors.
Aside from the electronic sensors, a smart ring may have components like a battery, an NFC chip, and a radio module. Less common smart rings may have a display, a microphone, and a vibrator module. Unfortunately, we have yet to see a smart ring achieve a sweeping success with these components. And of course, a microcontroller is also needed to control these components. All of these components are enclosed in a durable casing usually made from hypoallergenic material.
ALSO READ: WHAT ARE SMART RINGS? HOW DO THEY WORK?
Smart Ring vs. Passive Smart Ring
There are smart rings that do not have a battery component, so they do not need to be charged at all. These are called "passive rings" or "passive smart rings," and they are often referred to as "NFC rings" or "NFC smart rings" because they are mainly used with NFC devices. Passive smart rings are typically used for contactless payment and keyless access.
Unlike NFC-dependent rings that require no power, health monitoring smart rings require charging for their electronic sensors to be used, whether it's an accelerometer, a PPG sensor, or an LED sensor. They also have Bluetooth used to transmit data from the ring to your smartphone's app.
A good example of a smart ring is the Ultrahuman Ring Air (check price on Amazon), which is mainly used to monitor sleep, activity, and recovery. Meanwhile, a good example of a passive smart ring is the Cnick Tesla Key Ring (check price on Amazon), which you can use to open a Tesla car.
ALSO READ: SMART RING VS. SMARTWATCH: WHICH IS THE BEST FITNESS AND ACTIVITY TRACKER?
Ultimately, smart rings still have a long way to go. However, the smart ring market has been flourishing in the past couple of years and we've seen more people jumping on the trend.
Top Smart Rings You Can Buy
If you are in the market for smart rings, here are some you should consider:
If you want to explore more smart rings, check out these guides:
Got questions about smart rings? Drop them in the comments. We will get back to you!
For the latest wearable tech news and updates, follow Smart Ring News on Facebook, Twitter, and LinkedIn.