Smart rings are the next big thing in wearable technologies. Despite the challenges in form factor, several brands have already made inroads into the smart ring market with Oura leading the pack.
Fortunately for you, there are now many impressive smart rings available. From sleep tracking to contactless payment and blood oxygen monitor, we've picked out the best smart rings according to their functionalities. All the rings on this list are available to buy through the makers' websites.
1.Oura – Best Sleep Ring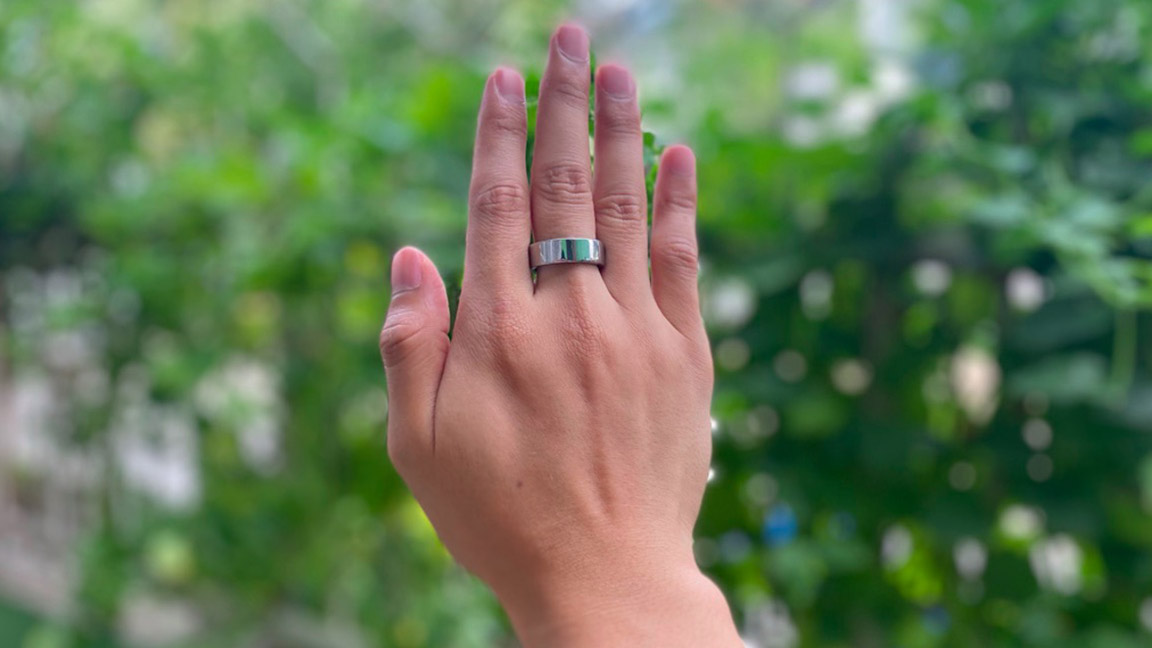 Leading the smart ring market is Oura, a sleep tracker that gives you a 360-degree view of your nightly rest habits. These include factors like sleep stages (REM, light, and deep sleep), total sleep, restfulness, timing, sleep efficiency, latency, time in bed, and resting heart rate (RHR). You'll be given a sleep score based on those factors, which you can view right through Oura's mobile app.
Sleep tracking is only one of Oura's main functions, though. It also tracks your activities and evaluates your readiness based on certain factors. Overall, Oura is pretty accurate, making it one of the best smart rings out there. I strongly recommend Oura for people with problematic sleeping habits just like me. I did a 30-day-long Oura User Test, so be sure to check how it stacked up as a smart ring.
The new version, Oura 3 was launched in 2021. This product adds several high-end sleep and fitness tracking functionalities, more advanced algorithms, and an updated app and membership subscription. Check our Oura 2 vs. Oura 3 comparison to see what's new!
Related: Best Sleep Tracking Rings
2.Token – Best NFC Smart Ring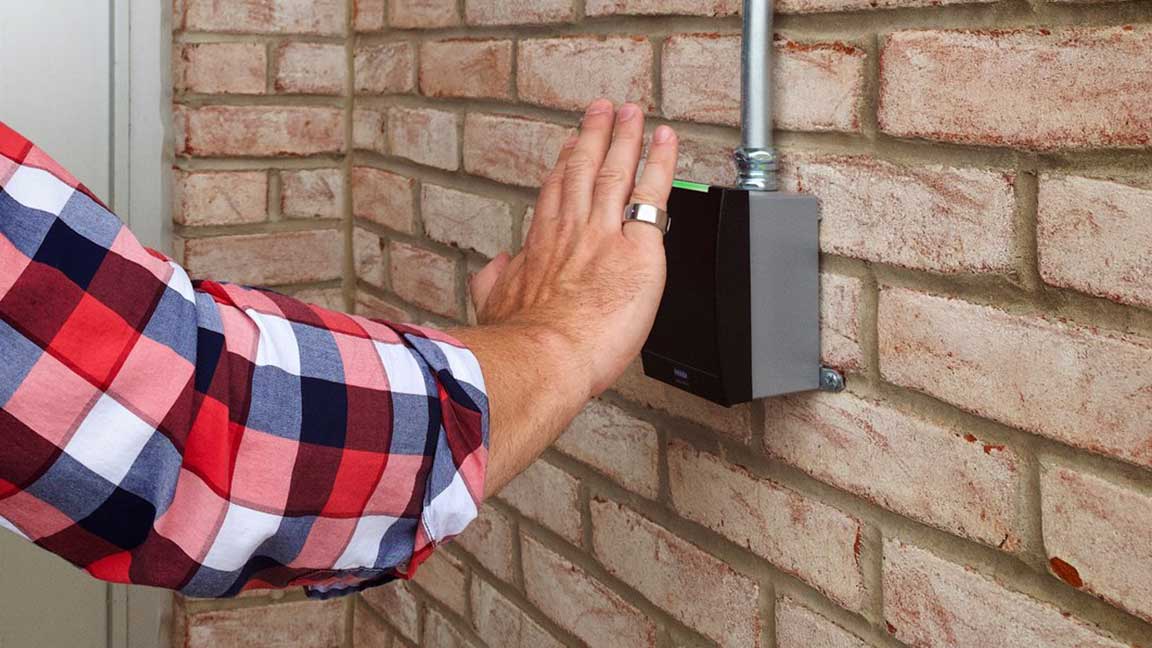 If you're looking for a versatile NFC smart ring, Token is your best option on the market. Here's why: Token is an all-in-one smart ring that can be used as a smart key to your car, office, or home, as a digital wallet, and for passwordless logins to your computer. It uses your fingerprint, so it's really hard to be stolen or hacked.
The Token smart ring is the ultimate convenience you're looking for in an access device. It isn't the first NFC ring to have those functionalities, but it's impressive knowing that it's keeping up with the leading NFC-enabled rings, even surpassing some of them. Check out my Token Smart Ring Review to learn more about its performance and capabilities. The Token smart ring is available for $349.
Related: Best NFC Smart Rings
3. McLear RingPay – Best Payment Ring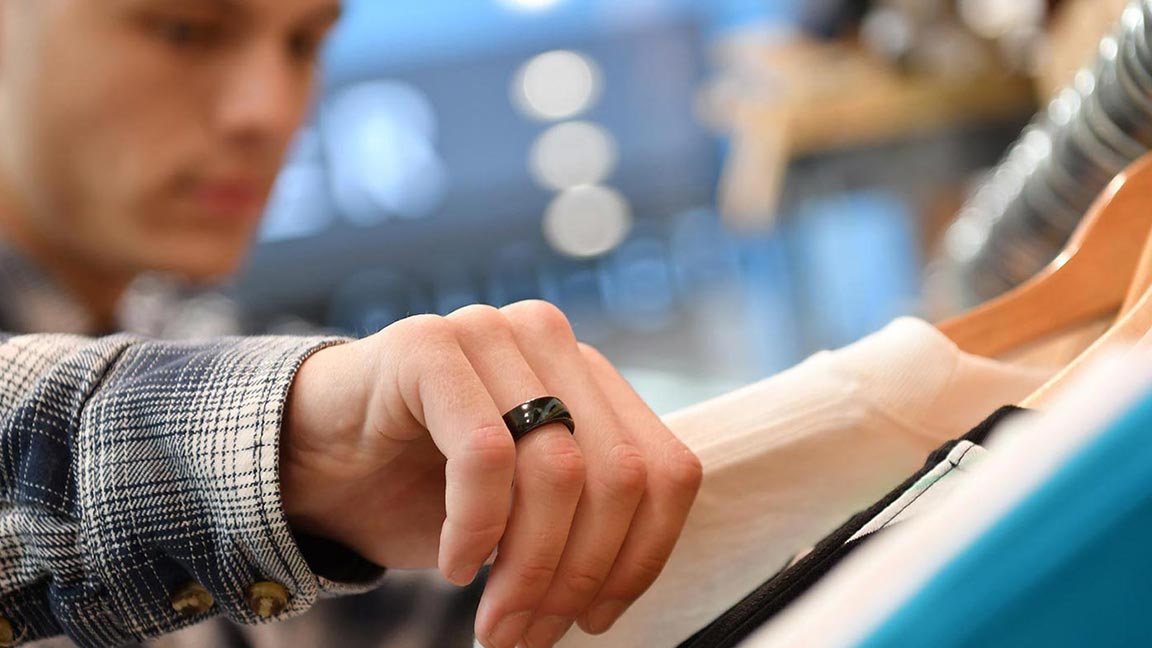 McLear calls RingPay the original contactless payment ring being the first company to offer such functionality at points of sale. While I'm not sure about that, what's certain is that it's the most popular contactless payment ring on the market. You can easily connect your credit card or bank account through the RingPay mobile app as well as track your daily expenditure. RingPay can also be used as a travel pass. As a passive device, RingPay doesn't have a battery, so it works 24/7/365.
The ring can be used at Visa-enabled POS terminals anywhere around the world. The kicker is, only U.K. residents with U.K. banks can use the ring at the moment. In Australia, a McLear-branded payment ring called Bankwest Halo is available for Bankwest depositors. The ring works pretty much the same as RingPay. Be sure to read this McLear RingPay Review to know more about this device. McLear RingPay costs £90.
Related: Best Contactless Payment Smart Rings
‍4.Wellue O2Ring – Best Oxygen Monitor and Pulse Oximeter Ring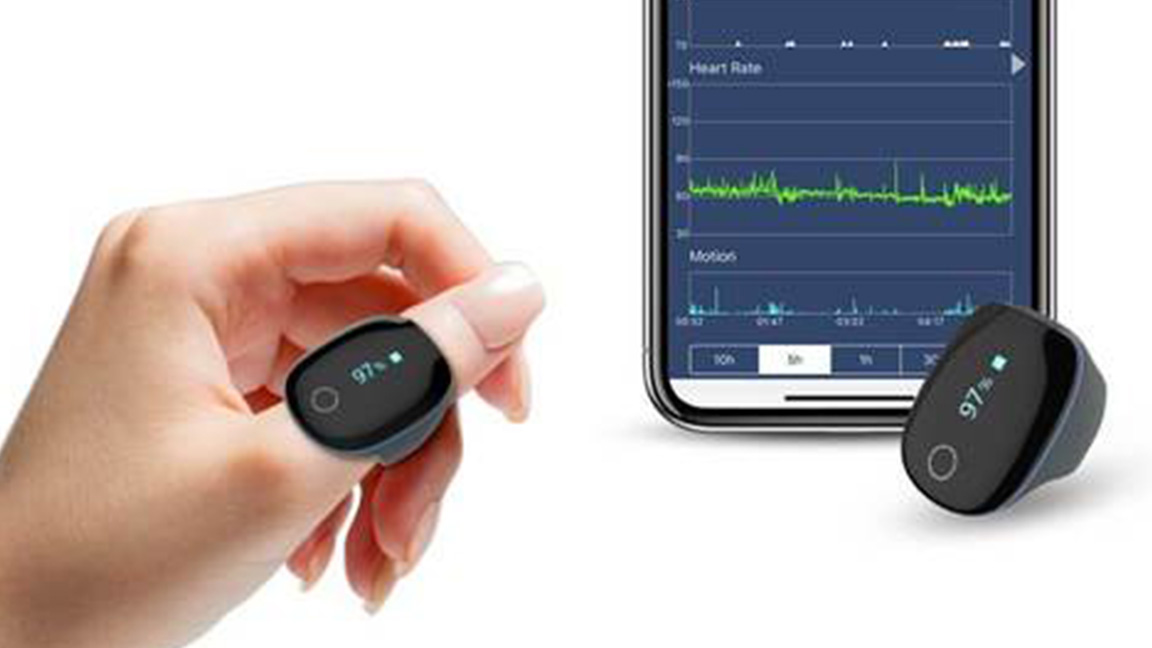 There are only a few smart rings that measure blood oxygen levels and heart rate and one that stands out is the Wellu O2Ring. Developed by medical technology maker Wellue, the ring is a medical-grade oxygen monitor that can continuously track your blood oxygen saturation, heart rate, and body movements. It's used by several medical clinics across the U.S.
The O2Ring sports an adjustable vibrator that goes off when your blood oxygen level drops below normal or when your heart rate beats in fits and starts. And of course, you can get a detailed health report through its mobile and desktop apps. The Wellue O2Ring is sold on well known retail chains and Amazon.
No products found.
Check out Wellue O2Ring on Amazon!
5. Circul – Best Health and Activity Tracking Smart Ring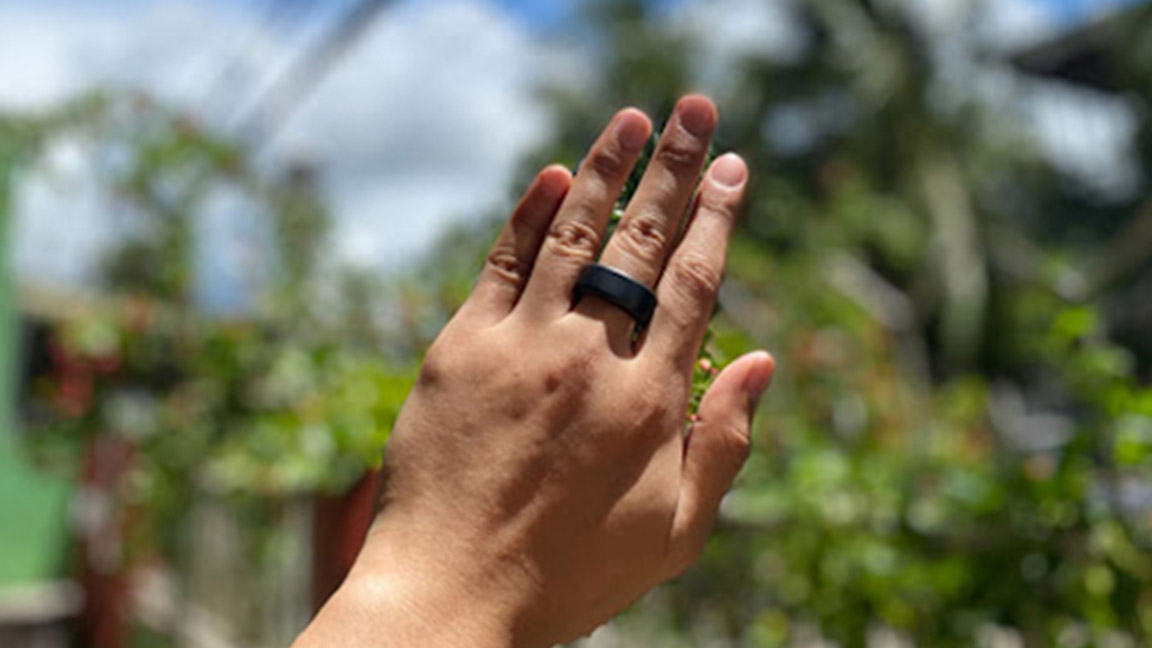 Circul has some good activity tracking capabilities that health and fitness enthusiasts will enjoy. It can track your total calorie burn, steps, and workouts like walking, running, hiking, and biking. Like the O2Ring, Circul mainly functions as also an oxygen monitor and pulse oximeter. It also has an impressive sleep tracking functionality that can give Oura users a run for their money. Check out this Oura vs. Circul Review to find out which one is better for you. The biggest downside Circul has is its protection or the lack thereof. It's not waterproof, so if you want to do water activities, this ring isn't the right one for you.
Circul+ is the latest smart ring version introduced by Bodimetrics in cooperation with Prevention magazine.
Related: Best Fitness and Activity Tracking Rings
‍6.Moodmetric – Best Stress Management Ring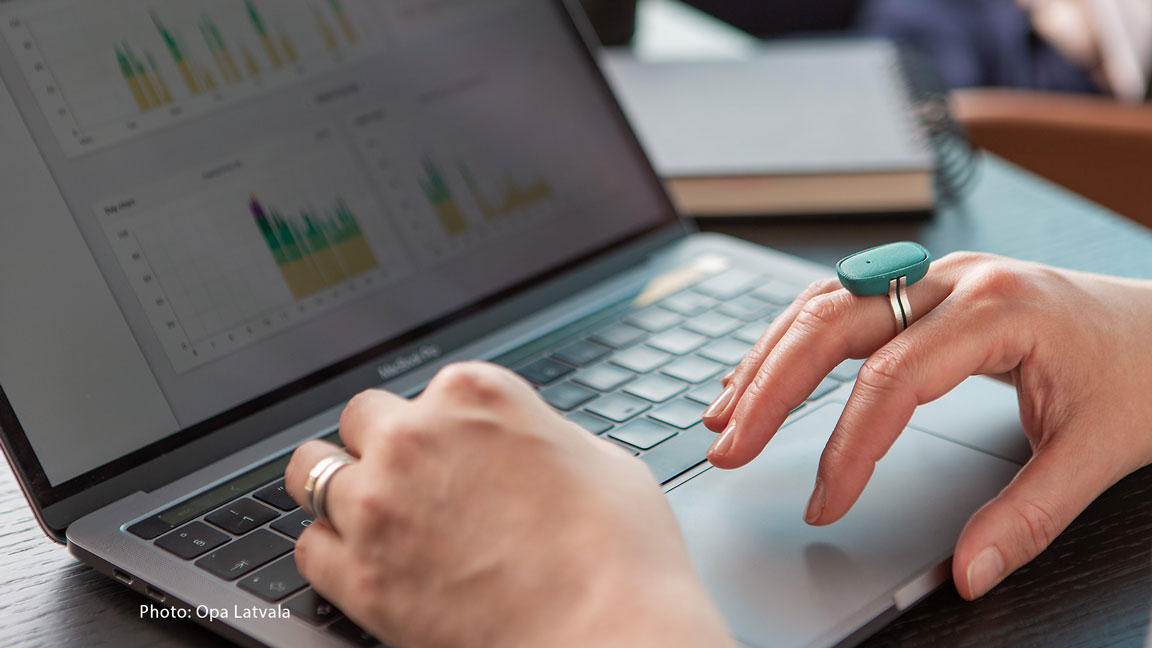 If you're too caught up with the everyday happenings in your life, Moodmetric is the ring you need. This stress monitoring and management smart ring is designed to help you get a holistic approach to your stress levels using only the electric conductivity of your skin, otherwise known as electrodermal activity (EDA). With the help of its mobile app, you'll be able to view the factors that are causing you stress as well as things that relieve it.
The app also provides personalized insights and recommendations on how you can recover from stress. Overall, Moodmetric is pretty impressive. Read this Moodmetric Review to find out more about the ring's performance. The Moodmetric ring starts at €179.
Related: Best Wellness Rings
7. Wave for Work – Best Remote Smart Ring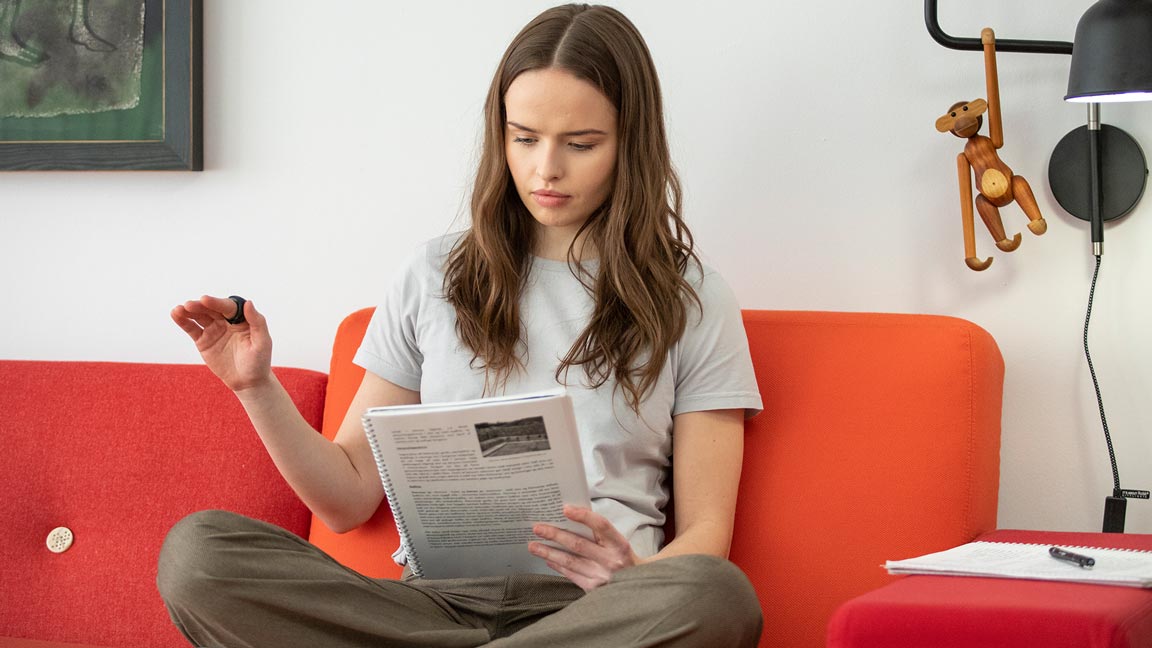 Wave for Work by Genki Instruments is a gesture-initiated smart ring that allows you to control computer applications as fast a 10 meters with just a click of a button. Hosting video calls on Zoom? Mute, unmute, or raise your hand. Presenting a slideshow? Click through your slides. Listening to Spotify? Play, pause or skip songs. You can also customize shortcuts and tasks according to your most-used programs and actions. Wave for Work works wonders!
Although specifically designed for remote workers, Wave for Work can also be a perfect companion for anyone who wishes to bring their workflow at the tip of their fingers. The Wave for Work smart ring costs $99. The ring is a successor to Genki Instruments' Wave MIDI controller ring designed for music producers, DJs, musicians, and more. Learn more about it in this Wave by Genki Review.
8.Enhancia Neova – Best MIDI Controller Ring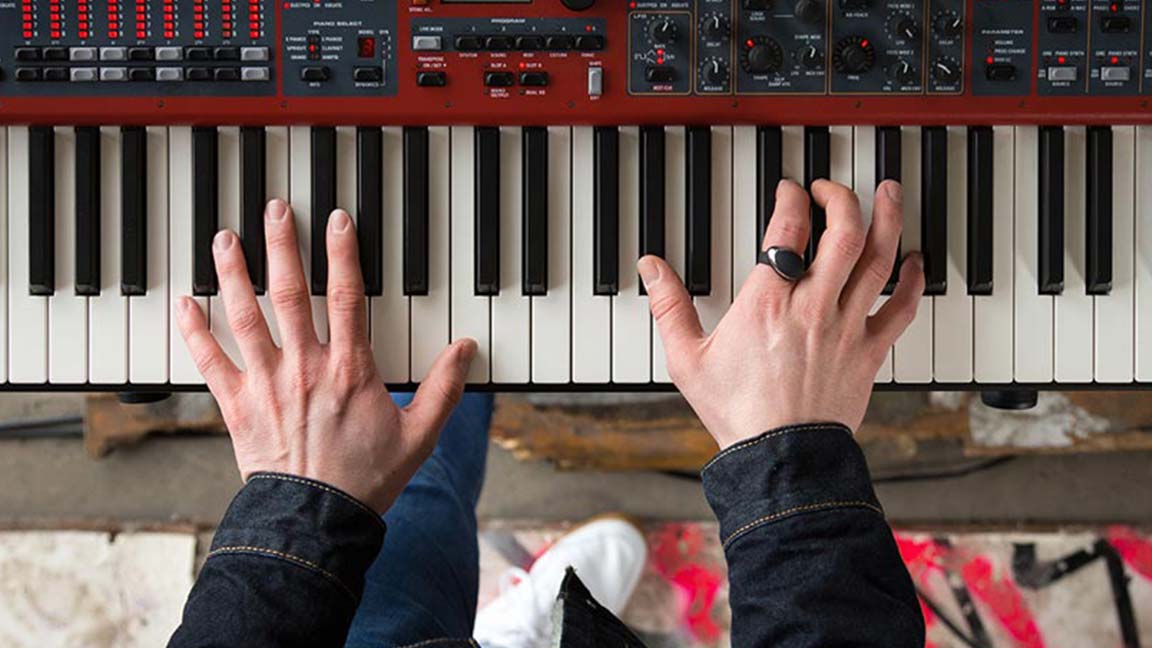 Speaking of MIDI controller rings, Enhancia Neova is one of the few rings in the segment. There are not a lot of entries in this space, but Neova still stands out for being the most expressive MIDI controller. If you're someone working in the music production industry, Neova is worth trying. For what it's worth, Neova has won 17 awards so far. That's how awesome it is! It comes with a hefty price tag, though. Neova retails for $399.
Over to You
To wrap this up, the smart ring market is booming with incredible products for any purpose. We still have a long way to go when it comes to technology. But moving forward, we can expect that more companies will jump on the bandwagon, and more smart rings will see the light of day that will take our breath away.
Remember, some smart rings have multiple functionalities. If you're sitting on the fence about which one fits you best or which one you need, be sure to check out the Ultimate Smart Ring Buyer's Guide to help you make an informed decision.