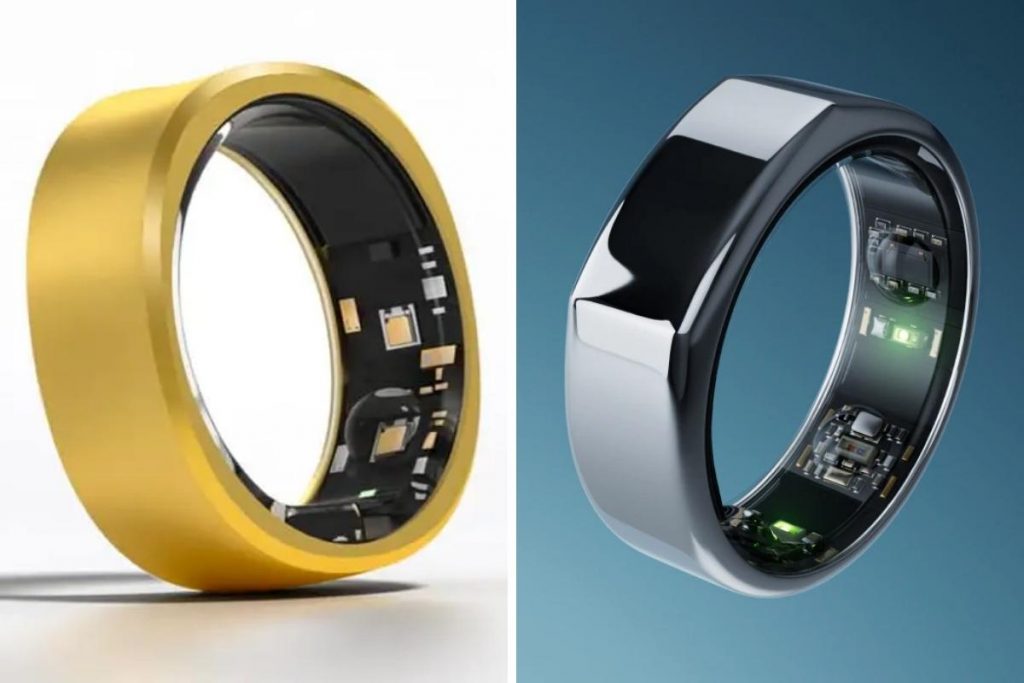 Are you wondering which health and wellness smart ring is better? RingConn or Oura Ring 3? In this RingConn vs. Oura Ring Review, I will break down everything you need to know about these smart rings and which one suits your needs.
RingConn is a newcomer to the wearable tech space, which was released in January 2023. Although a new kid on the block, the driving force behind RingConn has worked on the smart ring for more than 6 years in research and development before putting it out on crowdfunding about 3 years ago. For more details, check out our RingConn Smart Ring Review!
Oura has been around for quite some time. It is, in fact, considered the industry leader in the health and wellness smart ring category. While it has its flaws, Oura is a pretty useful wearable tech. For more details, check out our Oura Ring Review!
On paper, RingConn and Oura Ring 3 look the same—with a similar set of features and functionalities and a nearly comparable design. As a newbie, RingConn has a lot of proving to do—whether it's a better smart ring than Oura Ring or at least matches up what the latter does. In this comparison review, we will dive deeper into the inner workings of both wearables to find out the answer you're looking for.
What Is the Difference Between Ringconn and Oura Ring 3?
As mentioned, Oura Ring and RingConn have a lot of similarities. From the sensors they are using to their functionalities, you might see them like a twin from different fathers.
Oura Ring and RingConn both have health and fitness capabilities, including sleep tracking, activity tracking, heart rate tracking, and blood oxygen sensor monitoring. Oura Ring has a recovery management feature, while RingConn doesn't. RingConn has a stress management feature, while Oura Ring doesn't.
Here's a breakdown of the similarities and differences between RingConn and Oura Ring:
| | | |
| --- | --- | --- |
| | OURA RING GEN 3 | RINGCONN |
| Sleep tracking | Yes | Yes |
| Activity tracking | Yes | Yes |
| Heart rate monitoring | Yes | Yes |
| Recovery monitoring | Yes | No |
| Stress management | No | Yes |
| Blood oxygen monitoring | Yes | Yes |
| Battery life | Up to 7 days | Up to 7 days |
| Water protection | 10 atm (up to 100 meters) | IP68 (up to 50 meters) |
| Monthly membership | $6 | n/a |
| Price | $299 | $279 |
Let's explore these two based on their features and functionalities as well as specifications and design.
Ringconn vs. Oura Ring Review: Features and Functionalities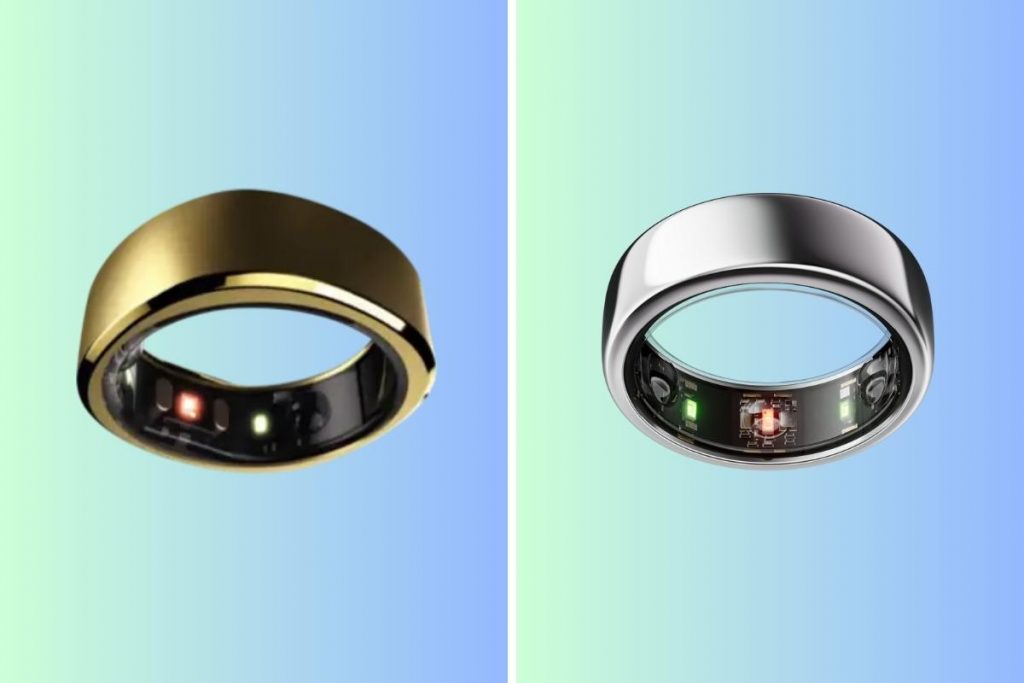 1. Sleep Tracking
Sleep is Oura's main turf. Of all wearables, they have the most robust and expert-validated data. Personally, Oura has helped me improve my sleeping habits in the past 3 years with a 90%-95% accuracy rate. Oura Ring can track your sleep stages (light, deep, and REM) and habits—from the moment you hit the bed, fall asleep, wake up, and everything that happens in between such as tossing and turning.
On the other hand, RingConn pretty much does everything that Oura does. RingConn can track sleep stages just like Oura Ring with an 85-90% accuracy rate. On top of all the similar features, RingConn gives you sleep skin temperature or your skin temperature while sleep and sleep time ratio or how much you sleep and how much you are awake.
If you have a shifting schedule like me, be warned though. I noticed both Oura Ring and RingConn are not very accurate with my sleep, sometimes failing to track my sleep and tagging only as a nap. This is going to be a problem if you have irregular sleep schedules and want to improve your sleep habits.
ALSO READ: 7 Best Oura Ring Alternatives You Can Buy Now
2. Activity Tracking
I always consider activity tracking as an afterthought feature of smart rings, as they don't have the most robust technology for this. Understandably, you can't really expect the most advanced accelerometer to fit into such a tiny form factor. Although RingConn and Oura Ring can detect activities automatically, don't expect them to be the most accurate. Consider using a smartwatch to augment your data. Nevertheless, Oura Ring and RingConn can track steps and calorie burn without a hitch.
3. Heart Rate Monitoring
Both Oura Ring and RingConn can monitor various heart rate metrics, including resting heart rate (RHR), continuous heart rate, heart rate variability (HRV), active heart rate, average heart rate, heart rate range, and even high/low heart rates. In this respect, Oura Ring and RingConn can be treated as equal.
4. Blood Oxygen Monitoring
For people suffering from heart-related diseases such as asthma and chronic obstructive pulmonary disease (COPD), Oura Ring and RingConn can be useful companions. Although they are not medical-grade pulse oximeters, they have proven to be useful devices for monitoring a person's blood oxygen saturation (Sp02) level, or simply the amount of oxygen in a person's bloodstream. Do note, however, that both devices only monitor blood oxygen at sleep.
5. The Outliers
There are features that you can and can't find from one another. For instance, Oura Ring has a recovery management feature called "Readiness," giving you a score of up to 100 based on a bunch of metrics, including heart rate, sleep quality, and activity. This is a useful indicator if you are looking to improve your performance.
While RingConn doesn't have recovery management capability, it does have a stress management feature. There's no one sensor that can say how stressed you are, but RingConn takes the cue from several metrics to know your stress levels.
Oura has a more valuable use for women through its feature called "Period Prediction," wherein Oura Ring provides a 5-day forecast window for their period. You can sync your data with the Natural Cycles app, the first FDA-cleared hormone-free birth control app, to better manage your pregnancy plans or prevention.
ALSO READ: Fitbit Charge 5 vs. Oura Ring 3: Which Is More Advanced Health and Fitness Tracker
Ringconn vs. Oura Ring Review: Specs and Design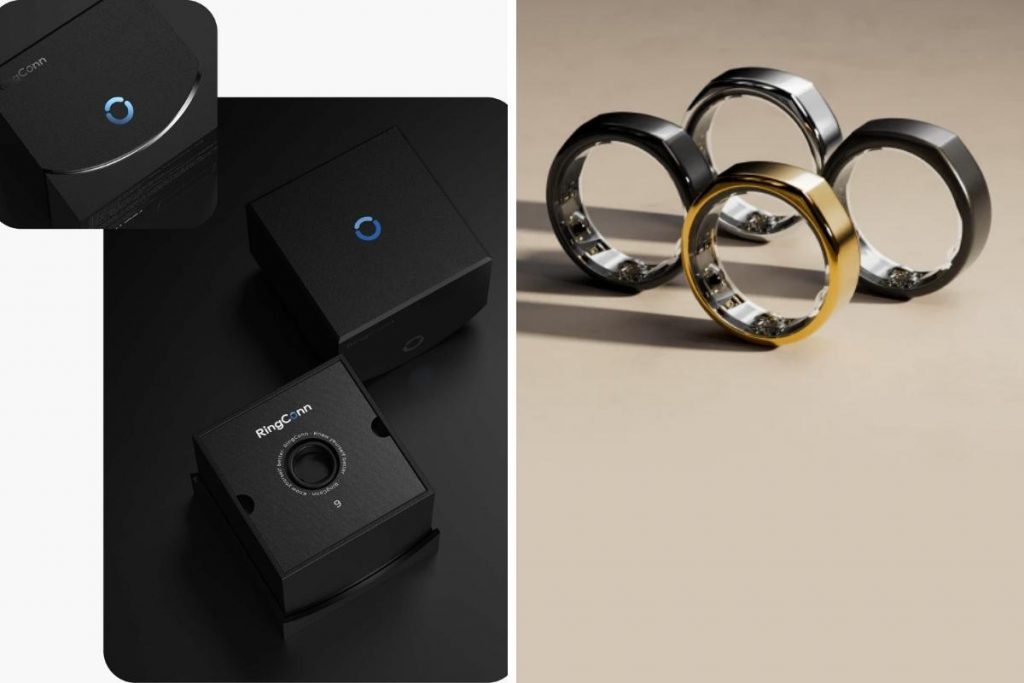 1. Design
RingConn and Oura Ring are made from titanium metal, and both are tough enough to withstand extreme conditions. RingConn weighs 3-4 grams, while Oura Ring weighs 4-6 grams, depending on the right size. Both have a slender design that is not obtrusive.
2. Battery
Oura Ring and RingConn can both last up to 7 days. However, RingConn comes with a charging case that allows your device to last up to 150 days without charging.
3. Protection
Oura Ring has 10 ATM protection. This means you swim with it up to 100 meters for about an hour. Despite that, the maker does not recommend wearing Oura Ring when scuba diving or even freediving. I have used my Oura Ring while snorkeling and cliff diving, and it's doing just fine. Meanwhile, RingConn is IP68-rated. This means it's water-resistant for up to 50 meters. So whether you work out, shower, or swim, you know you're good either way.
4. Comfort
If you don't know your ring size yet, Oura and RingConn can send a sizing kit before sending the actual ring. This ensures that you get the most comfortable and best fit for your finger.
ALSO READ: Oura vs. Circular: Which Is the Best Overall Health and Wellness Smart Ring?
Ringconn vs. Oura Ring Review: Pricing and Availability
Oura Ring is available in two styles: Heritage (price starts at $299) and Horizon (price starts at $349). Colors available include silver, black, stealth, gold, and rose gold, in sizes 6-13 millimeters. It comes with a free 1-month premium membership, which costs $6 monthly. Get Oura Ring 3!
Meanwhile, RingConn costs $279 with free shipping. The smart ring is available in moonlit black, midnight black, and pale gold, in sizes 6-14 millimeters. Get RingConn!
Oura Ring ships worldwide, while RingConn is currently available to 22 countries and territories, including the United States, the United Kingdom, Canada, Australia, New Zealand, France, Spain, Germany, Italy, Singapore, Japan, Hong Kong, and China.
ALSO READ: Oura vs. Polar: Which Wearable Is the Best for Performance Tracking?
The Verdict: Which Is Better?
Overall, both devices are viable options packed with powerful functionalities in such a small body. However, if you really have to choose between the two, I think Oura Ring is the better option if you are looking for sleep and recovery management, and if you want to manage your menstrual cycle. RingConn is the better choice if you are looking for sleep and stress management, and you want to save a little bit of money. When choosing the right smart ring, be sure to read our Ultimate Smart Ring Buyer's Guide.
Which one are you choosing?