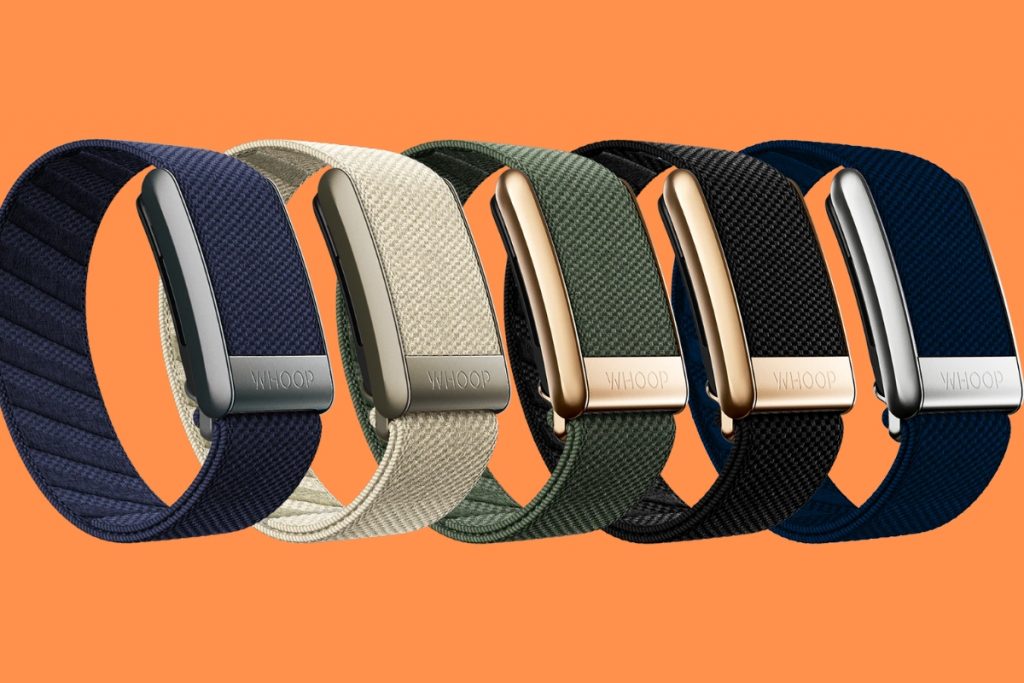 If there's one wearable brand that's consistently been given praise in the fitness community for how good it is, it's the Whoop. Everywhere you go—on Reddit, Twitter, or Facebook—you see so many fitness enthusiasts enamored by the device. Even some of the most notable athletes, including Lebron James and Michael Phelps, have gotten the word. Whoop 4.0 may be one of the best fitness trackers ever released, but it is not for everyone.
How does it stack up? What exactly does it do? Should you buy this wearable device? In this Whoop 4.0 Review, we break down everything you need to know about this fitness tracker, mainly its health and fitness monitoring functionalities. By the end of this Whoop 4.0 Review, you should be able to know whether or not you should get it.
Disclaimer: Smart Ring News is supported by its audience. When you purchase through links on our site, we may earn an affiliate commission at no additional cost to you.
Whoop 4.0 Summary
Before diving deeper into this Whoop 4.0 Review, here's a quick summary of its specs and features:
| | |
| --- | --- |
| SPECS AND FEATURES | |
| Activity tracking | Yes |
| Heart rate tracking | Yes |
| Sleep tracking | Yes |
| Recovery monitoring | Yes |
| Stress Management | Yes |
| Blood oxygen monitoring | Yes |
| Blood sugar monitoring | No |
| Body temperature monitoring | Yes |
| Period Prediction | Yes |
| Contactless payment | No |
| Built-in storage | No |
| Battery life | Up to 5 days |
| Protection | IP68 (Water-resistant up to 10 meters) |
| Sizes | 9.5 inches (one size) |
| Styles | 20 different styles |
| Price | $239 |
| | CHECK DEALS ON AMAZON |
Whoop 4.0 Review: Features and Functionalities
Whoop 4.0 is a fitness tracker known for its various overall health monitoring capabilities, including tracking sleep, activities, strain, stress, and recovery. Let's break down all of them one by one.
Fitness Tracking
Monitoring activities is one of the many things that make Whoop 4.0 stand out in the sea of fitness trackers. As a fitness tracker, you can expect nothing less from the wearable. Whoop 4.0, in fact, returns pretty accurate data, closely mirroring the data my Oura Ring and Apple Watch SE 2 collected. With its adjustable band design, you can wear it on your arms, arms, or even ankles—wherever is more comfortable for you during activities.
Of course, Whoop 4.0 is not a complete fitness tracker without automatic activity detection. Its automatic activity detection can automatically track over 60 activities, including strength training, powerlifting, HIIT, yoga, pilates, triathlon, skateboarding, and diving. Whoop takes the cue from periods of continuous elevated heart rate (15 minutes) and higher-than-average movements (or what it calls Strain) to detect these activities as well as the time when you are active or working out.
ALSO READ: OURA VS. APPLE WATCH VS. WHOOP: WHICH IS THE ULTIMATE HEALTH AND FITNESS DEVICE?
Sleep Monitoring
Whoop 4.0 records all the basic sleep metrics, including sleep stages (deep, REM, light, and awake), sleep duration, sleep/wake-up time, and resting heart rate. It will come up with a sleep score based on these and other factors like recent strain and sleep debt.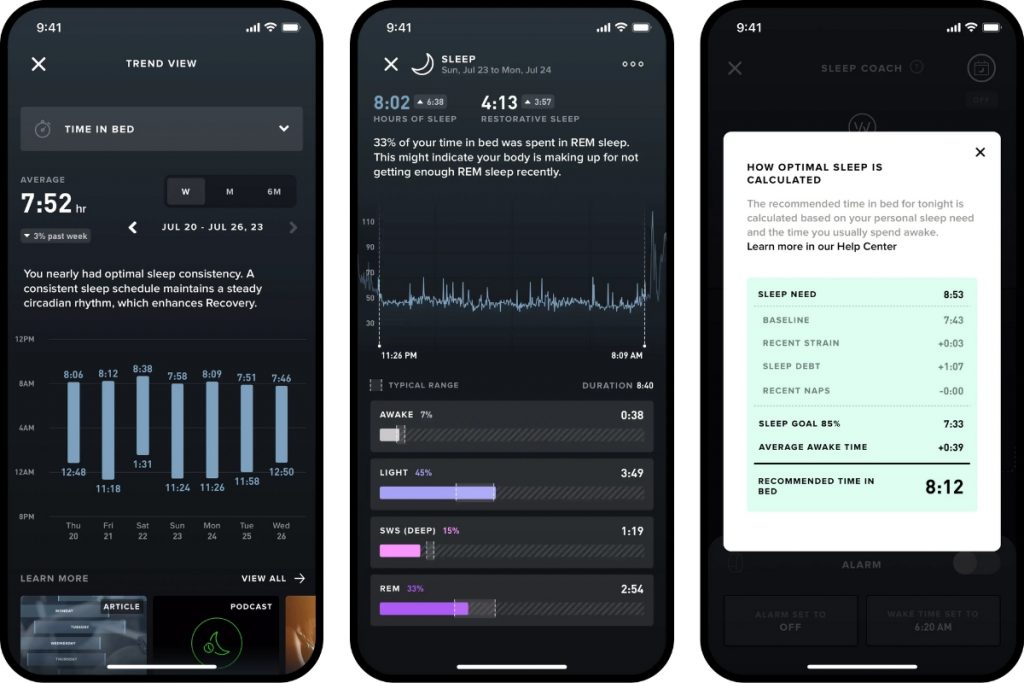 There are two important things you need to remember about its sleep monitoring. Firstly, it only logs sleep longer than 1 hour and classifies it as sleep or a nap accordingly based on the time it occurs. When you have a shifting sleep schedule, this could become a big concern for you like it is for me. Secondly, the one thing that makes me think twice about using Whoop 4.0 for sleep monitoring is its band design, which can be a tad bit uncomfortable and restricting.
ALSO READ: WHOOP VS. OURA: WHICH IS BETTER FOR SLEEP, ACTIVITY, AND RECOVERY TRACKING?
Strain, Recovery, and Stress Monitoring
If there's one thing that has always stood out with Whoop 4.0 is strain monitoring. In an effort to look at fitness in a holistic manner, Whoop takes strain and recovery into consideration.
Whoop 4.0 looks into ambient temperature to sense body temperature, which is a primary factor when the body is under strain or stress. Truth be told, ambient temperature can get too far off from the actual body temperature, thereby affecting your strain, recovery, and stress scores. This is where electrodermal activity (EDA) comes in, helping you get a more accurate read on your strain, recovery, and stress.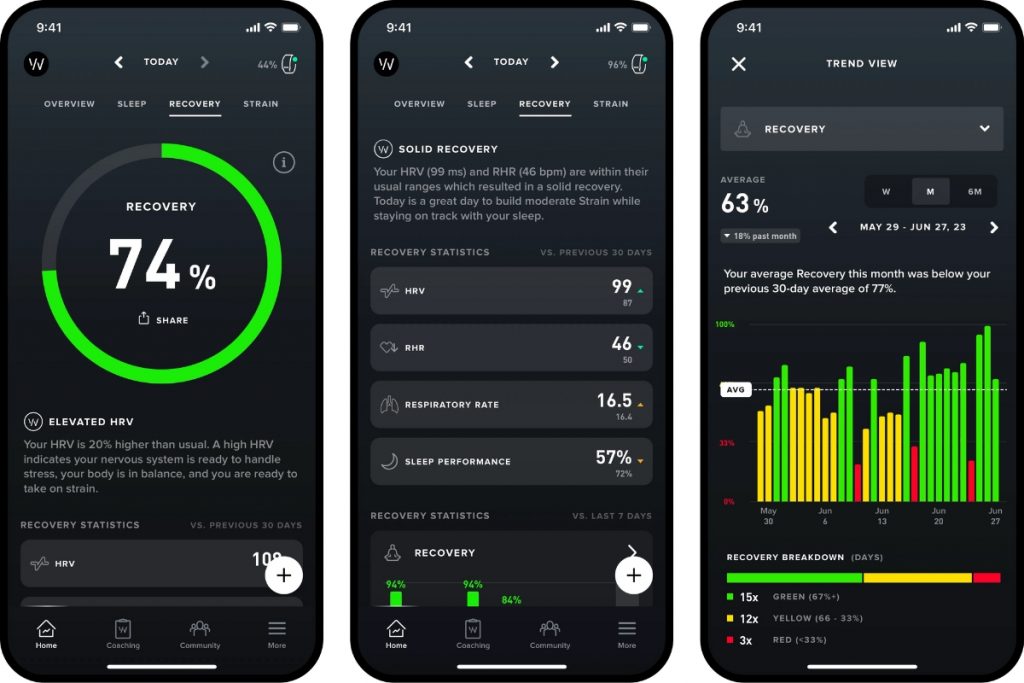 While strain and stress monitoring is highly dependent on workouts, work, errands, and other activities, recovery looks at your heart rate variability (HRV) and sleep quality more than anything else.
ALSO READ: OURA RING VS. FITBIT: WHICH IS A MORE ACCURATE SLEEP AND RECOVERY TRACKER?
Whoop 4.0 Review: Specs and Design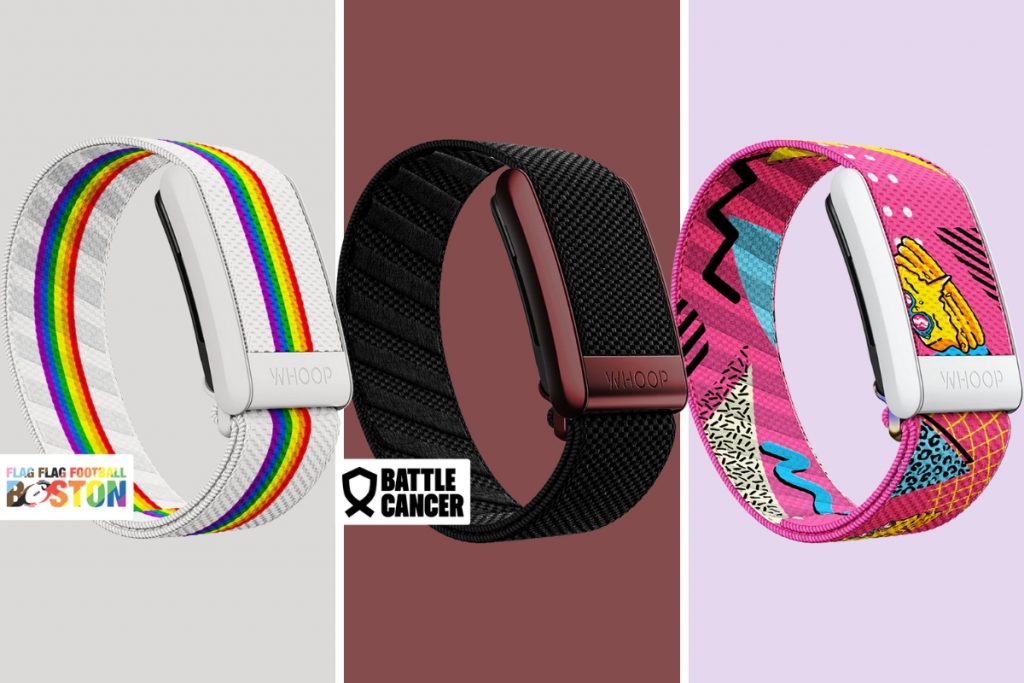 Whoop 4.0 has four times the number of photodiodes on the sensor and five LEDs that use green, red, and infrared light for gathering various data points. It's certified to IP68 standards, so it's waterproof up to 10 meters. And its battery can last up to 5 days.
In terms of design, Whoop 4.0 is pretty much like any fitness tracker except it does not have a display. For people who want to focus on their workouts and sleep, this is quite a nifty feature. Whoop is lightweight to carry too.
The band design—which comes in more than 20 different styles—allows you to wear it on your wrist, forearm, upper arm, or even ankle. If you are using gloves at the gym like me, this versatility is a life-saver.
ALSO READ: APPLE WATCH VS. OURA: WHICH IS THE BEST HEALTH AND WELLNESS COMPANION?
Whoop 4.0 Review: Pricing and Availability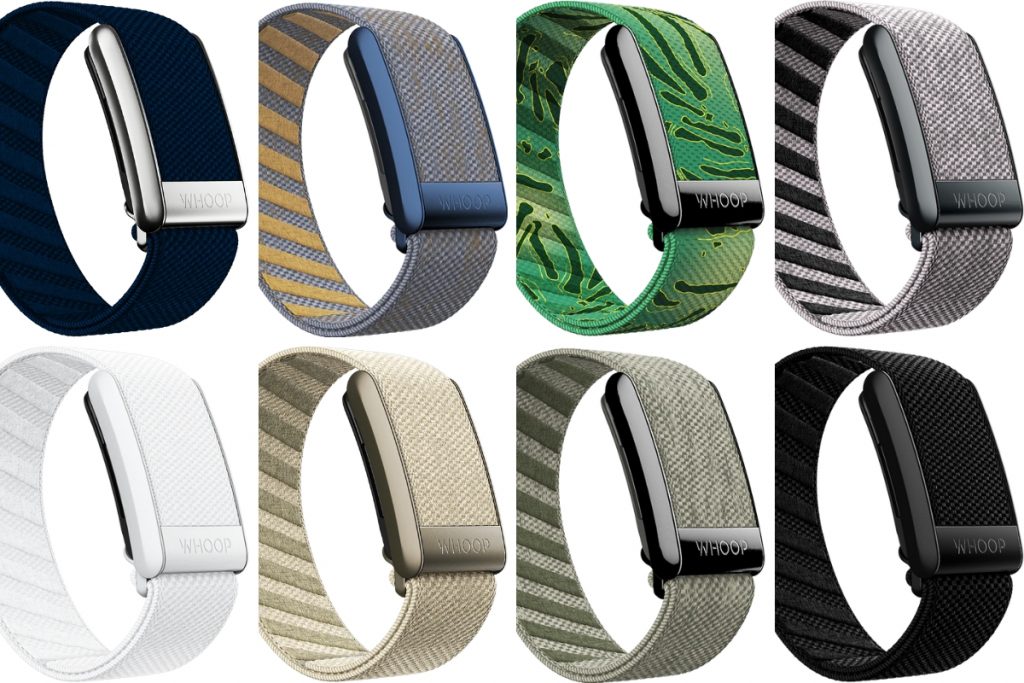 Whoop has subscription-based pricing, costing $30 per month for a monthly plan, $24 per month for a 12-month plan, and $18 per month for an 18-month plan. If you want to become a pro member, you'll need to pay an additional $12 per month. This includes access to the Whoop app where you can get personalized insights, built-in coaching features, and weekly and monthly performance reports. You may now buy Whoop 4.0 for a one-time price.
Available band styles include onyx, ice, tundra, heather, stone, arctic, moss, blue jay, bungee, trail pink, peak blue, jungle camo, and caddy. Platinum-lined, rose gold-lined bands, and special edition pride, battle cancer, and saved by the butter bands are also available.
The Verdict: Is Whoop 4.0 Worth Buying in 2023?
To say Whoop 4.0 is the best fitness tracker is not far from the truth. It's a versatile wearable that has pretty much everything you need for a reliable fitness device, and it executes them perfectly.
Overall, Whoop 4.0 is an impressive robust fitness tracker you can use to monitor your sleep, activities, strain, recovery, and stress. If you are still on still on the fence about getting Whoop 4.0, this is the sign that you should get it!