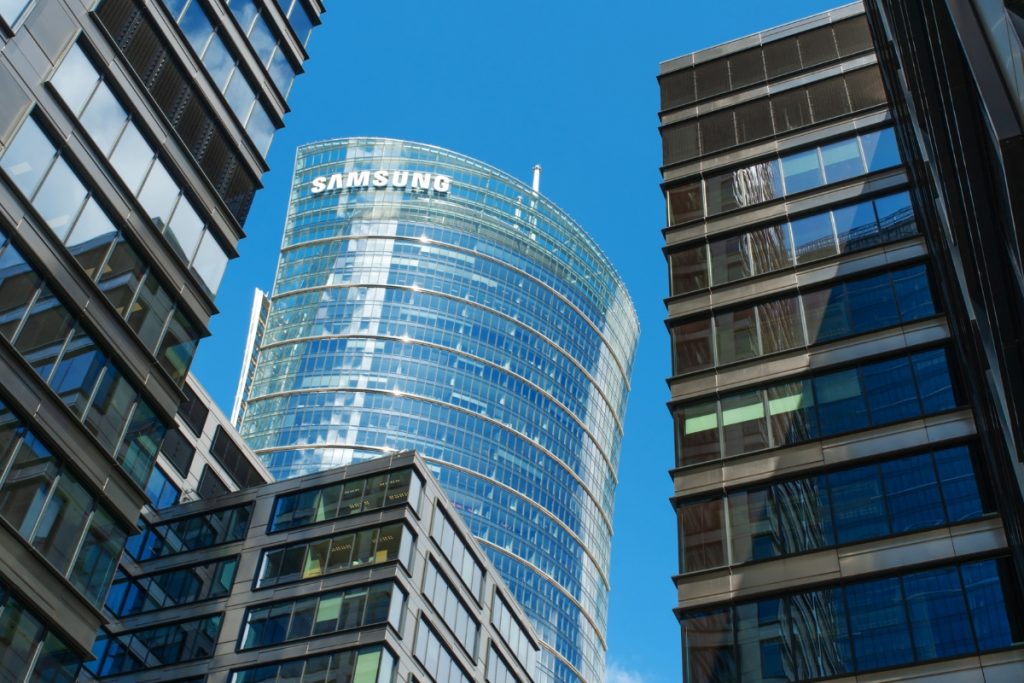 Is Samsung coming out with a smart ring? The questions we've all been asking. It's been quite a while since we first heard about Samsung introducing a new wearable device in the form of a smart ring, but we have yet to hear a confirmation straight from the horse's mouth. Despite being mum about the allegedly upcoming smart ring, there have already been many pieces of evidence pointing to the new wearable tech.
Samsung Smart Ring Trademarks and Patents
Several trademarks and updates have already been spotted allegedly referring to the South Korean tech giant's next big thing—the yet-to-be-named Samsung smart ring. The latest piece of information, courtesy of a Reddit user, was found last week through the features list of the latest Samsung Health beta app, version 6.24.1.023, mentioning "ring support." While this is not a confirmation, this could be an indication of the maker's long-awaited smart ring.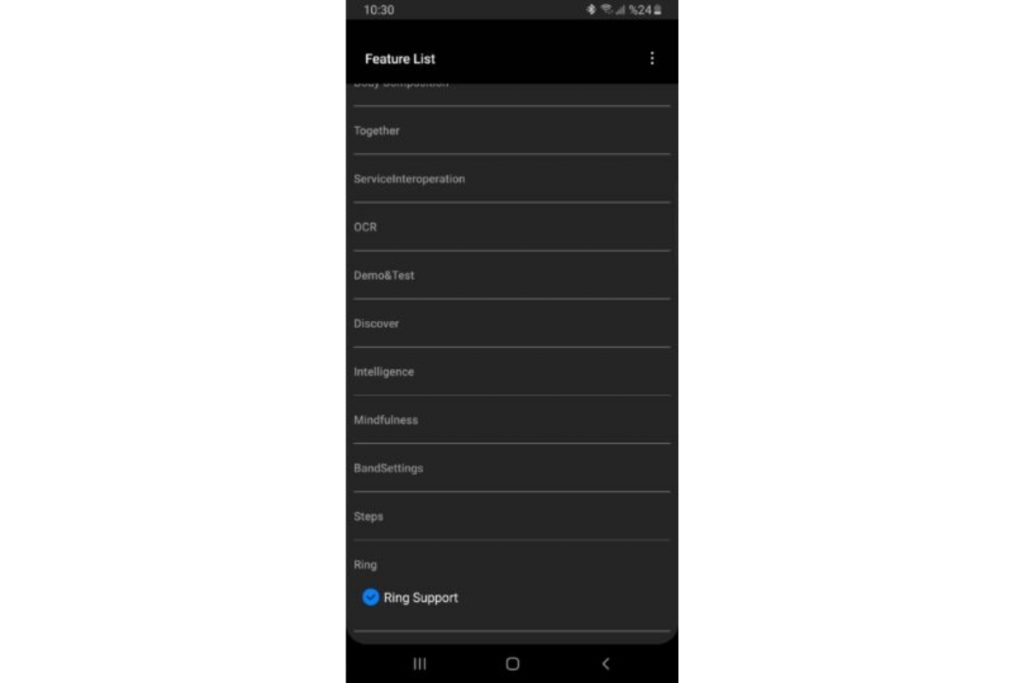 Last August 22, a new Class 9 trademark for a device was spotted in the UK Intellectual Property Office. The Class 9 classification consists of smart rings and software for smart rings, wearable computers, wearable digital electronic communication devices, and more. One significant detail in the new trademark is the name "Samsung Curio," which could well be the name of the company's upcoming smart ring device.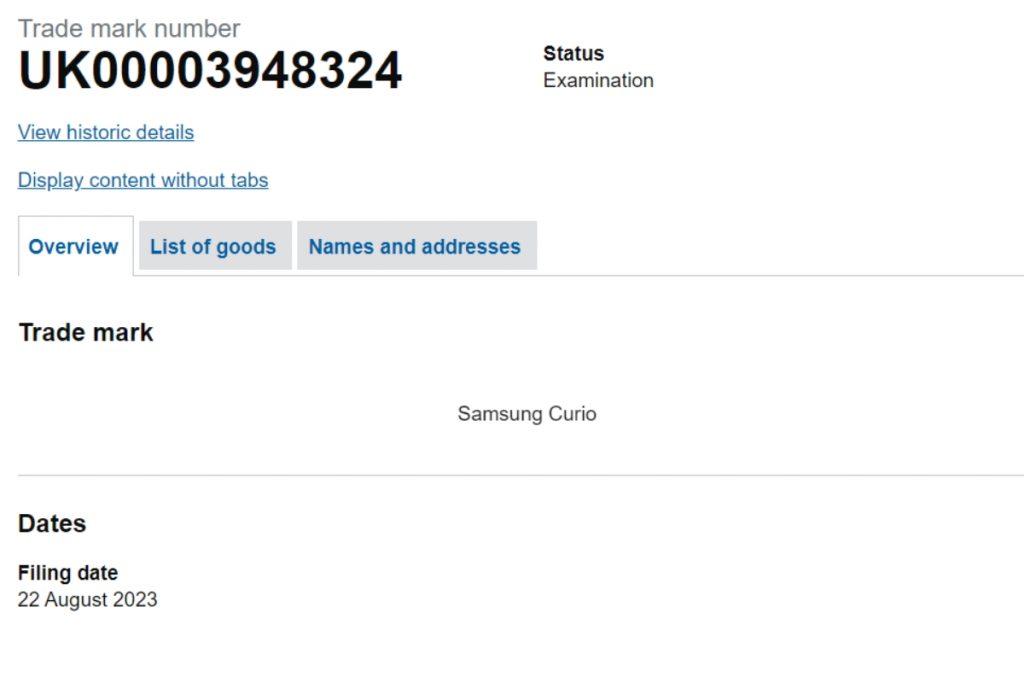 Also Read: Oura Ring 3 vs. Garmin Fenix 7 Review: Which Device Fits You Best?
Samsung earlier this year secured the trademark "Galaxy Ring" and applied for the trademarks "Samsung Circle," "Samsung Index," and "Samsung Insight" earlier in July 2023. Other names that have reportedly been trademarked include Galaxy Feel, Galaxy Glia, Galaxy One, Galaxy Pulse, and Galaxy Rhythm. It remains a mystery whether we are getting one or multiple smart ring devices, or these names could refer to smart ring features.
In December 2015, Samsung was first reported to have considered making a smart ring accessory through a patent application published by the US Patent and Trademark Office. The smart ring accessory was reportedly designed to control smart TVs, smartphones, and home automation systems. Later, a ring design with a volume rocker, call buttons, and a supposed card slot surfaced online. More interestingly, the ring had sensors believed to monitor a person's heart rate.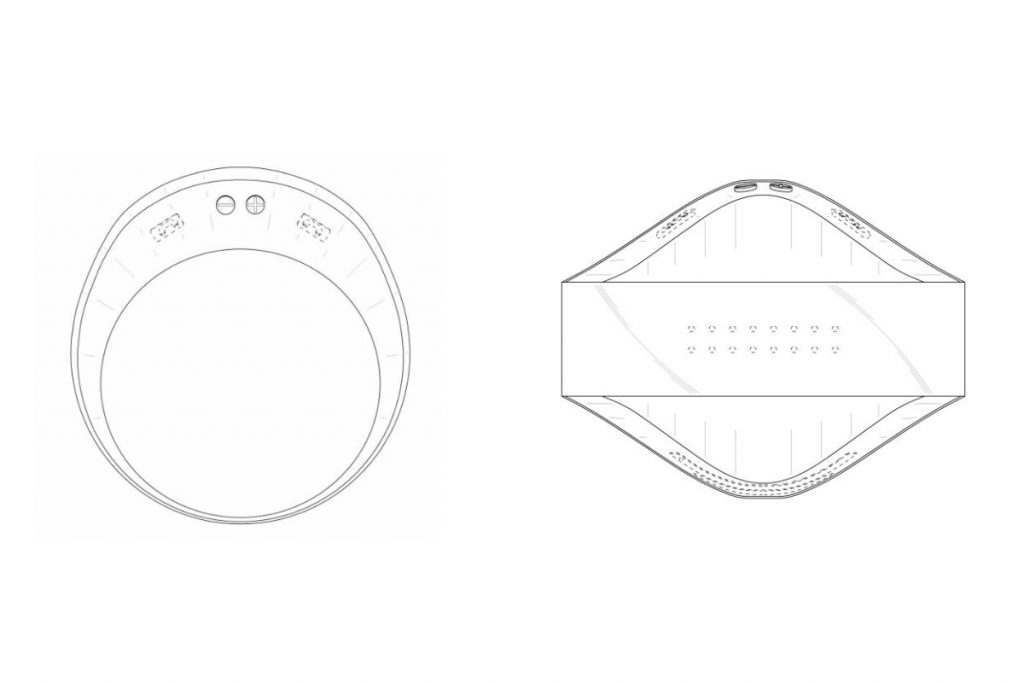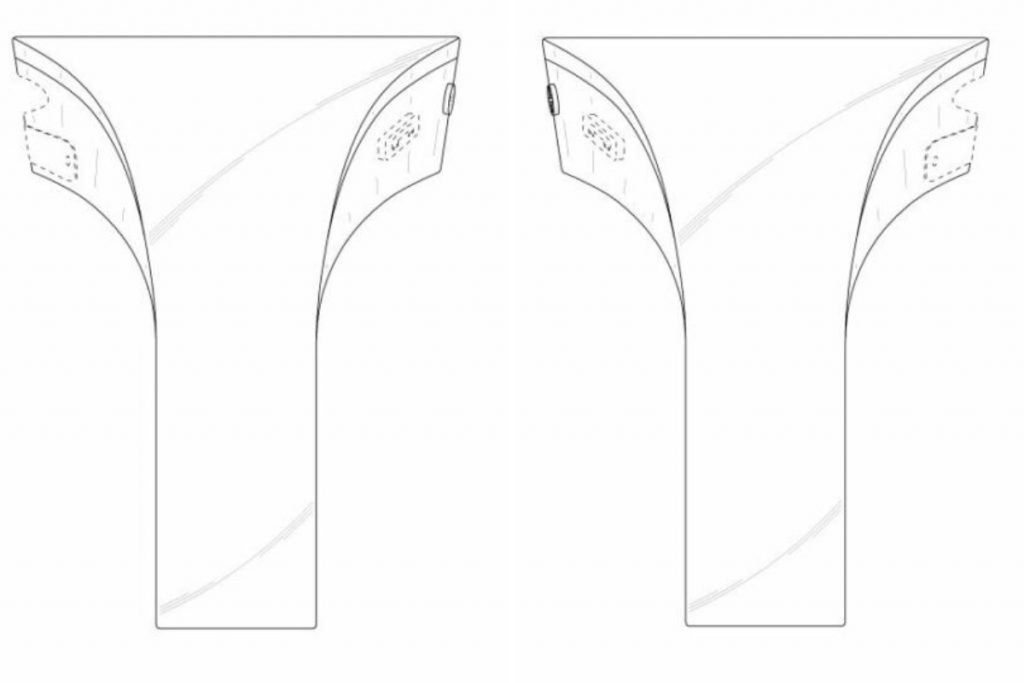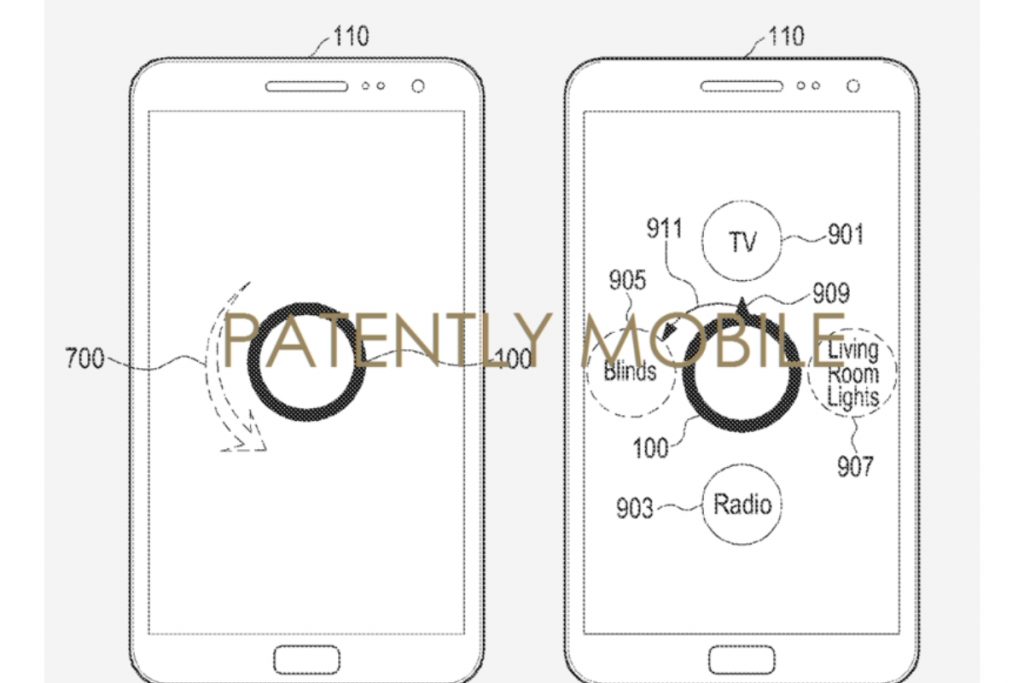 Also Read: RingConn vs. Oura Ring 3 Review: Battle of Health Monitoring Smart Rings
What Does Samsung Galaxy Ring Do?
Nothing has been confirmed yet, but it seems like Samsung Electronics is heading towards health and wellness for its smart ring device. It can be noted that Samsung started working on a smart ring accessory for controlling smart devices. But it didn't pan out.
Expectedly, Samsung's latest smart ring venture is centered on sleep and fitness tracking, a first for a major technology company. Samsung's smart ring might include fitness tracking and heart rate monitoring just like its other wearables. Currently, Oura Ring is the most popular health and wellness smart ring that could directly take on Samsung's. Other smart ring players include RingConn, Ultrahumann, Circular, and Go2Sleep.
Also Read: Fitbit Charge 5 vs. Oura Ring 3: Which Is More Advanced Health and Fitness Tracker?
Samsung is likely throwing blood oxygen saturation and ECG monitoring into the mix, which industry leaders have. At this point, if Samsung Electronics launches a smart ring that could take on Oura, it does not make sense to push out a device that does not have Sp02 and ECG monitoring.
If Samsung decides to throw remote control functionalities into the ring, it will likely be with another device. So far, we don't see Samsung pushing its original smart ring plan to focus on the health and wellness aspects of the device.
Also Read: Oura vs. Apple Watch vs. Whoop: Which Is the Ultimate Health and Fitness Device?
Pricing
Expect Samsung's smart ring to be priced a little lower than the Galaxy Watch 6, whose base price is set at $300. We are looking at $200 to $250 for the Samsung smart ring. It is unlikely that Samsung will go over the Galaxy Watch 6's price unless the set of features the smart ring comes with is compelling enough (when I say compelling, I mean features we have not seen yet).
To put this in perspective, the base models of Oura Ring and Ultrahuman cost $300, while RingConn costs $150. If we are getting the same set of features, that is sleep tracking, fitness tracking, heart rate monitoring, recovery monitoring, blood oxygen monitoring, and ECG, then Samsung is likely to peg its smart ring around this price point as well.
Also Read: Oura vs. Circular: Which Is the Best Overall Health and Wellness Smart Ring?
Release Date
It's difficult to tell whether Samsung is ready to release its smart ring when all we see are patents and trademarks. However, reports suggest that the big tech firm could be introducing its forthcoming wearable in January or February 2024 at the Galaxy Unpacked event. I doubt this is the case, considering the recent developments regarding the device. If no official announcement comes by then, we might finally get concrete answers at the event soon.
For the latest wearable tech news and updates, follow Smart Ring News on Facebook, Twitter, or LinkedIn.