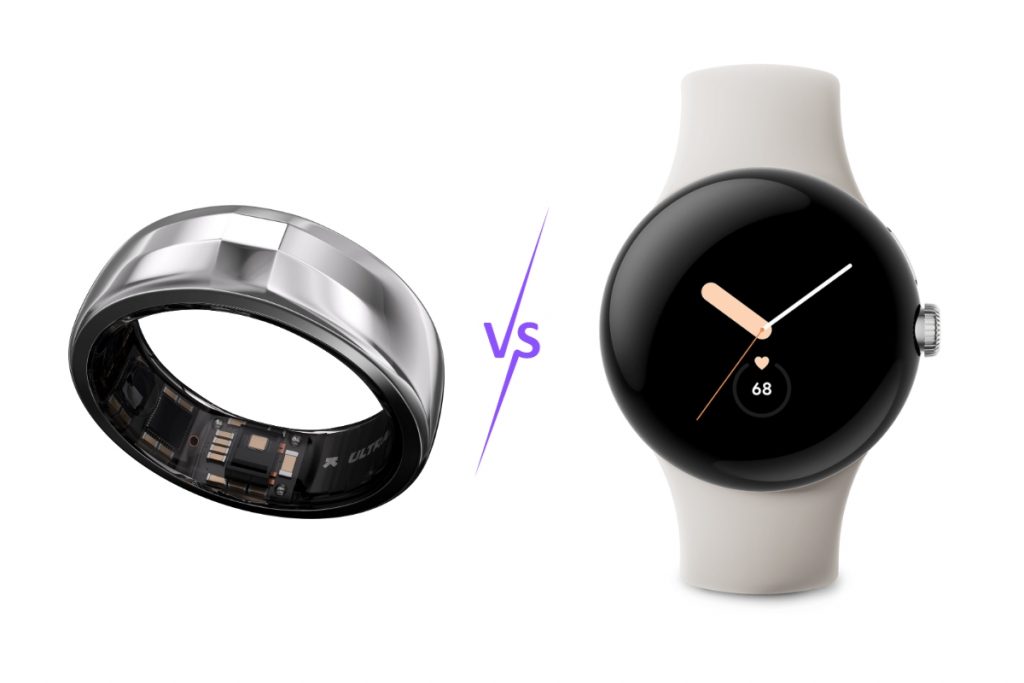 You've heard about smart rings and what they can do, but you're still on the fence about getting one because your smartwatch can do what it does. If you are wondering what makes a smart ring better than a smartwatch, here are some of the reasons to choose a smart ring over a smartwatch:
1. Smart Rings Are More Convenient to Wear.
Smart rings are small by nature, making them easier and more comfortable to wear. Whether you want to use a smart ring for activity, sleep, or payments, no other wearable device can top the convenience it offers. No need to carry a bulky device. No need to stress out wearing a tight-fitting fitness tracker. Yes, you need to wear your smartwatch tightly in order to get accurate data, which is very uncomfortable.
ALSO READ: HOW MUCH DOES A SMART RING COST?
2. Smart Rings Gather Better Data.
There's a reason doctors use pulse oximeters on the patient's fingers than on the wrist. It's because fingers give more accurate data since the blood vessels are closed to the skin, more reachable by the light of sensors. The same thing applies to smart rings, which gather data points more consistently than any wearable.
ALSO READ: WHAT IS INSIDE A SMART RING?
3. Smart Rings Are Less Intrusive.
Unlike smartwatches, smart rings are smaller and have no display. If you want to zone in on your workout or sleep, a smart ring is a no-brainer option. No notifications or vibrations will disturb you, unlike your smartwatch which you'll constantly be fidgeting.
ALSO READ: WHICH FINGER DO YOU WEAR A SMART RING ON?
Top Smart Rings You Can Buy
If you are in the market for smart rings, here are some you should consider:
ALSO READ: WHAT ARE SMART RINGS? HOW DO THEY WORK?
For an in-depth look at the differences between a smart ring and a smartwatch for fitness tracking, be sure to read this guide: Smart Ring vs. Smart Watch: Which Is the Best Fitness and Activity Tracker?
If you want to explore more smart rings, check out these guides:
Got questions about smart rings? Drop them in the comments. We will get back to you!
For the latest wearable tech news and updates, follow Smart Ring News on Facebook, Twitter, and LinkedIn.