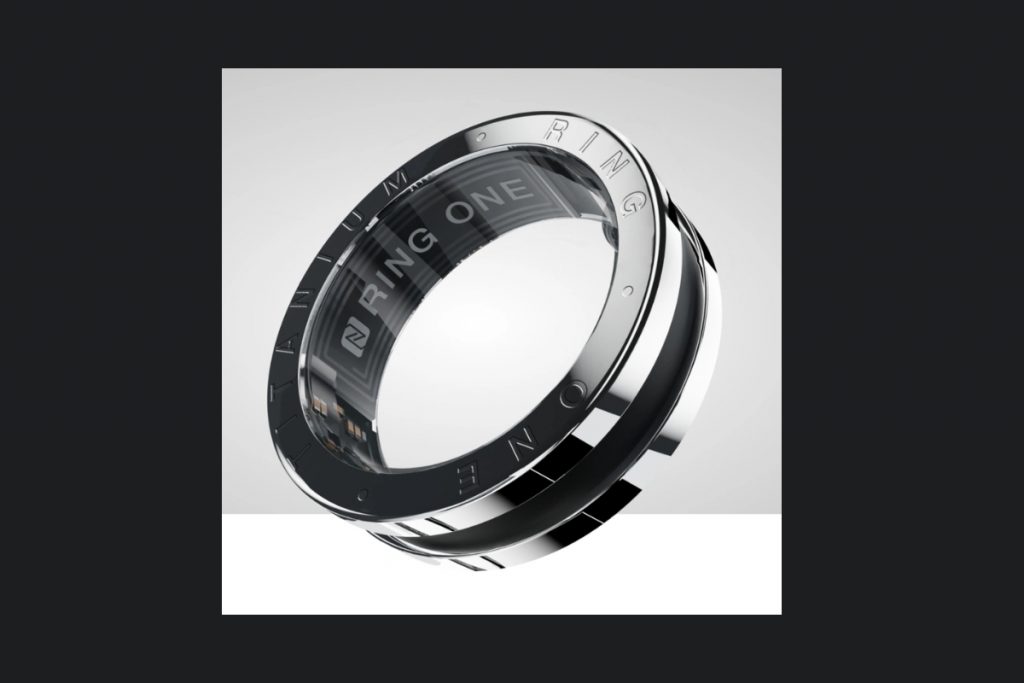 After Utrahuman Ring Air, Boat Ring, and Luna Ring, another India-based wearable tech maker is joining the smart ring market soon. Muse Wearables has officially launched its crowdfunding campaign on Indiegogo for Ring One, which it dubbed the "most advanced smart ring. Such a bold statement, but based on what we've seen so far, it's a promising device. Here's everything you need to know about Muse Ring One.
Ring One Specs and Features
One thing that makes Ring One a standout is that it will be the first "all-in-one" smart ring, featuring both health tracking, contactless payments, and car key access. Ring One's contactless payment function is expected to work the same as other payment rings like the UK's Mclear RingPay 2 and Japan's Evering. This is possible with the use of NFC, a communication device that requires no power source.
Currently, the market is filled with smart rings that are either a health smart ring or a contactless payment ring. The only smart ring so far that is expected to release a payment feature is Oura with the Oura Ring 4. Nevertheless, Oura has yet to officially announce this.
ALSO READ: BEST SMART RINGS FOR PAYMENT
In health monitoring, Ring One is expected to track activities and workouts, sleep, heart rates, menstrual cycle, and blood pressure. It also has a strain index that's reminiscent of Whoop 4.0. Its first-of-its-kind turnwheel interface will allow users to switch between workout mode and payment mode easily. Like Oura, Ring One also comes with scores for sleep and readiness.
If you are a user of Tesla or any car that supports NFC-based digital key 2.0, Ring One will enable you to unlock your car seamlessly as well.
The smart ring is made of titanium grade 2 and medical grade epoxy for maximum comfort. In terms of battery, Ring One can last up to 7 days. Users can use it up to 100 meters.
ALSO READ: BEST SLEEP TRACKING RINGS
Ring One Pricing and Availability
Ring One started with $169 for early bird investors. However, it's been sold out. Its price on Indiegogo is now set at $249. Ring One is available in silver titanium with black ceramic edition and black titanium with black ceramic edition. An 18-karat gold edition of Ring One is also available for $699.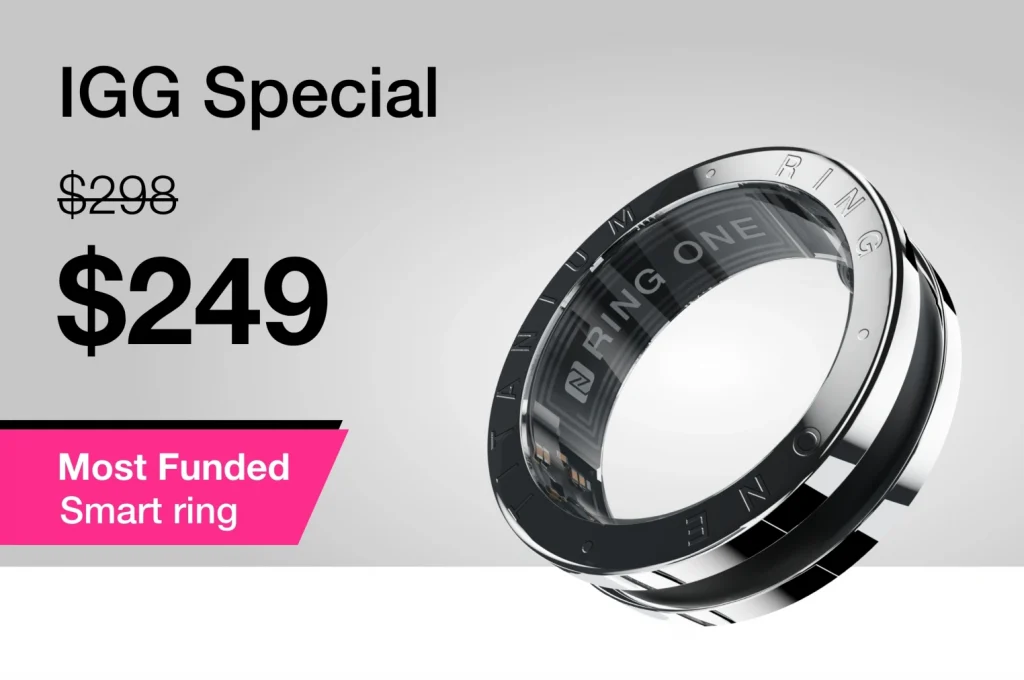 For the latest wearable tech news and updates, follow Smart Ring News on Facebook, Twitter, and LinkedIn.