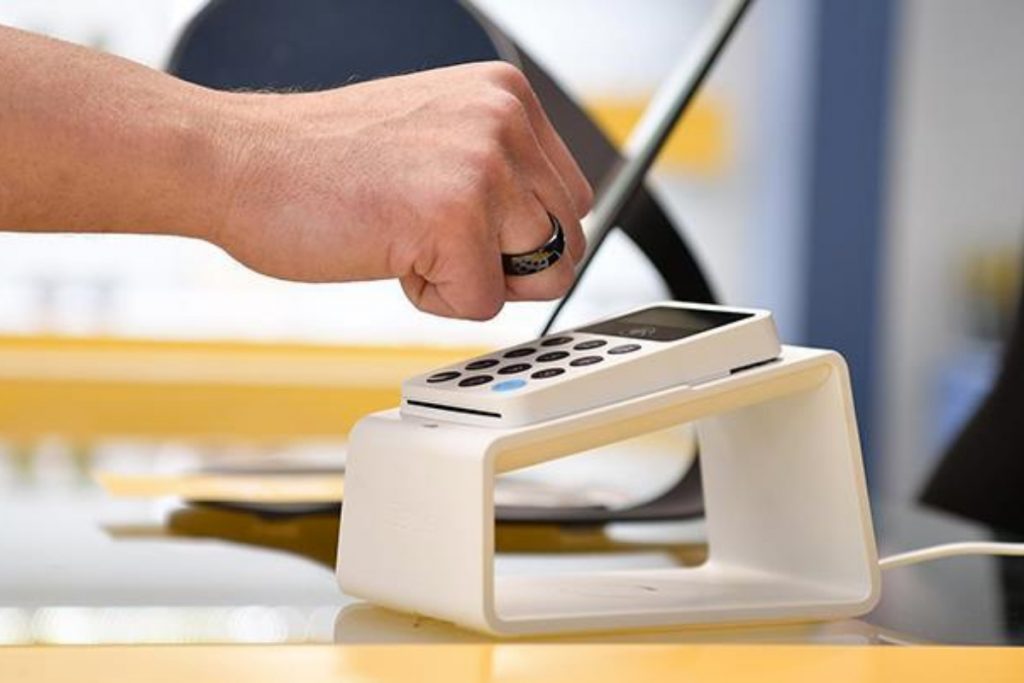 One of the most common ways to use a smart ring is to make purchases. Just like any of your payment-enabled smartwatches, smart rings are capable of making purchases at the point of sale. However, not all smart rings can do this specific functionality.
Which smart rings are used for contactless payments? You might ask. There are a bunch of them on the market. These smart rings are often referred to as "contactless payment rings," which are passive in nature, which means the wearable device does not have a power source, therefore they do not need to be charged at all.
Contactless payment rings use NFC to transmit data from your ring to the payment terminal, thus their other terms are "NFC ring" or "NFC smart rings."
ALSO READ: WHY IS A SMART RING BETTER THAN A SMARTWATCH?
How do You Pay With a Ring?
To make a payment, it works by tapping or bringing your knuckle close to the terminal. You do not need your phone or your credit or debit card with you to process the payment. Nevertheless, your card's ceiling or limit still applies.
Before you can use your smart ring for contactless payment, you need to register your card on the app that comes with the ring.
Payment rings are usually intended for making purchases only. However, there are other smart rings that may include keyless access to cars, doors, etc. Good examples of contactless payment rings include Mclear RingPay 2, Cnick, and Evering.
ALSO READ: HOW MUCH DOES A SMART RING COST?
Top Smart Rings You Can Buy
If you are in the market for smart rings, here are some you should consider:
ALSO READ: WHICH FINGER DO YOU WEAR A SMART RING ON?
For an in-depth look at the differences between a smart ring and a smartwatch for fitness tracking, be sure to read this guide: Smart Ring vs. Smart Watch: Which Is the Best Fitness and Activity Tracker?
If you want to explore more smart rings, check out these guides:
For the latest wearable tech news and updates, follow Smart Ring News on Facebook, Twitter, and LinkedIn.