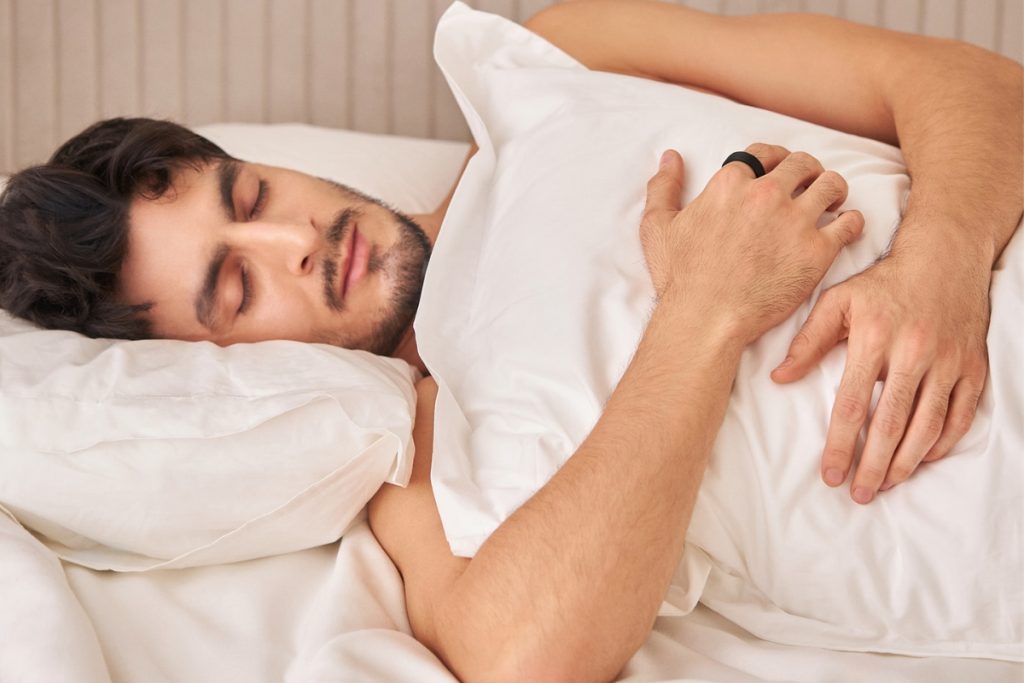 Smart rings use different technologies depending on their purpose. One smart ring might have multiple technologies if it has multiple uses—all are stacked beneath its tiny form factor. The more components a smart ring has, the bulkier it is. Nevertheless, there are a few smart rings that manage to incorporate multiple components into the ring but still look slim, though not as slim as regular rings.
Smart rings are wearable devices that have sensors to collect various data from the user, whether it's heart rate, sleep, steps, or blood oxygen. These smart rings also have a Bluetooth component for transmitting data from the ring to the ring's mobile app. Ultrahuman Ring Air, for example, has different health-tracking sensors.
There are also so-called passive smart rings that don't have sensors but use near-field communication (NFC) for them to work, hence their other name NFC smart rings. This type of smart ring tends to be slimmer because they don't need to have multiple sensors inside but rather just a motherboard.
ALSO READ: WHAT PROBLEM DOES A SMART RING SOLVE?
Depending on the function of the smart ring, you will find one or a combination of these components inside:
Photoplethysmography (PPG) Sensor
This sensor emits LED lights on the skin, allowing its photodetectors to analyze the reflection for heart rate changes and blood volume variations.
Accelerometer Sensor
This sensor mainly detects linear motion, enabling the ring to track steps. The walking distance covered and calorie burn are actually just an estimation based on the steps taken.
ALSO READ: ARE SMART RINGS SECURE?
Gyroscope
This sensor measures rotation, helping to indicate your body's orientation. This is mostly helpful for more complex activities.
Electrodermal Activity (EDA) Sensor
This monitors sweat production on your finger, used for monitoring your skin temperature, which is indicative of stress levels and emotional state. You might be confused about smart rings claiming they measure body temperature, but it's most likely just based on skin temperature.
ALSO READ: DO I NEED A SMART RING IF I HAVE A SMARTWATCH?
Peripheral Oxygen Saturation (SpO2) sensor
This sensor monitors your blood oxygen saturation level, which is more accurate than a wrist-based monitor since it directly looks at blood vessels on your finger.
NTC Thermistor Sensor
This sensor monitors the changes in your body temperature, which is usually used for recovery and stress monitoring.
Continuous Glucose Monitor (CGM)
This sensor tracks blood sugar levels. It's a rare feature and so far Ultrahuman Ring Air is the only smart ring that has this.
ALSO READ: WHAT ARE SMART RINGS? HOW DO THEY WORK?
Aside from these electronic sensors, a smart ring may have components like a battery, an NFC chip, and a radio module. Less common smart rings may have a display, a microphone, and a vibrator module. And of course, a microcontroller is also needed to control these components.
ALSO READ: HOW MUCH DOES A SMART RING COST?
Best Smart Rings You Can Buy Now
If you are looking for smart rings, here are our top picks from the market:
ALSO READ: WHICH FINGER DO YOU WEAR A SMART RING ON?
If you want to explore more smart rings, check out these guides:
Got questions about smart rings? Drop them in the comments. We will get back to you!
For the latest wearable tech news and updates, follow Smart Ring News on Facebook, Twitter, and LinkedIn.