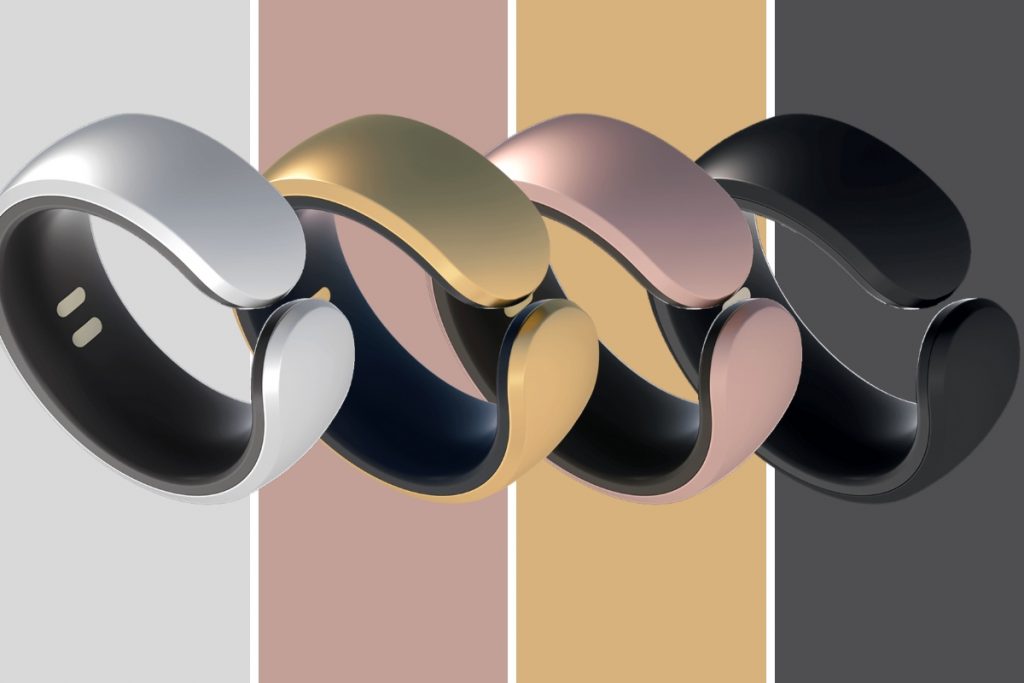 Smart rings are designed to the durable since they are placed on the fingers, which all of us agree that we use on a daily basis. This is why it's important that the smart rings you get have what it takes to fit your lifestyle.
A smart ring often has two important parts—the inner molding and the outer shell. The outer shell, of course, is what's most visible to us, so they are usually made of metal with a shiny or matte finish. Not all smart rings have inner molding, though. For instance, NFC rings are often just the same—what's on the outside is on the inside, per se.
ALSO READ: WHAT IS INSIDE A SMART RING?
Inner Molding
Most smart rings' inner molding is made from nonallergenic and nonmetallic materials such as epoxy resin, which is often used in jewelry. Ultrahuman Ring Air and Oura Ring are the best examples of smart rings that have epoxy resin inner molding.
I have used my Oura Ring quite often when lifting heavy weights. Although Oura does not recommend using your ring during strength training, I can attest to how durable Oura is as it never even breaks no matter how hard I get at the gym.
ALSO READ: DO I NEED A SMART RING IF I HAVE A SMARTWATCH?
Outer Shells
You will find most health smart rings' outer shells are made of titanium, which is one of the strongest metals available. Smart rings like Ultrahuman Ring Air, Ringconn, and Oura Ring are good examples of smart rings using titanium bodies. Other smart rings use stainless steel or aluminum.
Meanwhile, other smart rings you will find are made of high-purity zirconia ceramic. This is a scratch-resistant material, so they are often used for several applications such as medical prostheses, pump seals, oxygen sensors, and more. This makes the smart rings waterproof and durable enough to withstand day-to-day use.
NFC rings like McLear RingPay 2, Hecere, Colmo Model 3, and Cnick Ring are all made from zirconia ceramics, while Jakcom R5 Ring and Kmiss are made of ceramics.
ALSO READ: CAN YOU SWIM WITH A SMART RING?
Best Smart Rings You Can Buy Now
If you are looking for smart rings, here are our top picks from the market:
ALSO READ: ARE SMART RINGS SECURE?
If you want to explore more smart rings, check out these guides:
Got questions about smart rings? Drop them in the comments. We will get back to you!
For the latest wearable tech news and updates, follow Smart Ring News on Facebook, Twitter, and LinkedIn.